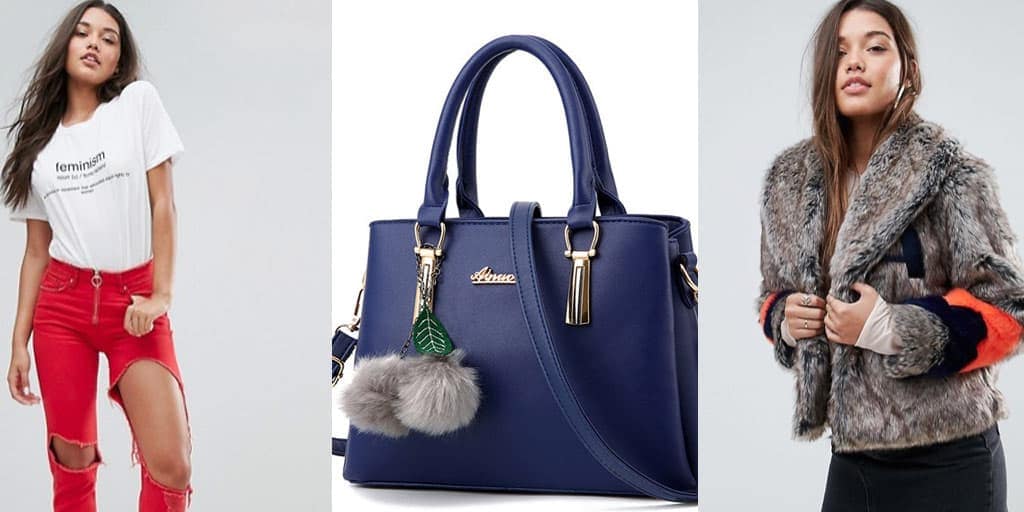 This post may contain affiliate links, which means I earn a small commission if you click and buy something (at no cost to you). See our privacy policy.
The trends can be good to us, or they can be bad. Remember in the '80s, when Madonna convinced us that lacy, fingerless gloves were edgy and cool? Yeah, that's a moment we'd rather forget.
But 30 years later, we're still quick to mimic a bold celebrity look or adopt the latest hot style. Some of these trends have the makings of a future classic, while others will end up at the back of the closet with your fingerless gloves. Read on for a reality check on what's trending now!
The Good: Fashion Trends We Love
Feminist T-shirts
It's all about girl power! Feminism tees started popping up earlier this year and now they're most definitely having a moment. Go with a bold statement of your allegiance, or a take a softer stance (like, "we girls stick together") — it's up to you.
Box Bags
Meghan Markle kicked off the box bag trend last month when she stepped out carrying a tricolor tote by Strathberry. And the masses responded in a flash. Markle's bag, which retails for £455 (about $600) sold out online in 11 minutes.
If you weren't fast enough or rich enough to get that bag, start scouring the Internet for dupes. There aren't too many good ones just yet, but give it time.
Statement Coats
If we must have the cold, then we must have a flashy coat to ease the suffering. This year's winter coat selection delivers on texture, color and pattern — and sometimes all three at once. Go as bold as you can handle, because the options are out there!
Party Flats
Yes, the classic pump has its appeal for dressier occasions. But when you kick off those heels one hour into every party? It's time to try a pair of glittery flats instead.
The Ugly: These Trends? Not So Much
Crystal Brooches
Yes, the brooch is a thing, but I just don't get it! They're gaudy and they only hang well on fabrics that don't pucker or fold. And you certainly wouldn't catch me pinning rhinestone art on my leather goods.
Denim Chaps
Yeah, Gigi and Demi tried this look. (And I have this mom voice in my head saying, "if Gigi or Demi jumped off a cliff…?) If you have the bod and confidence to rock this look, then more power to you. Personally, I'd rather wear my fingerless gloves.
The Bad: Umm, No Thanks
Satin Bodysuits
Satin has a luxurious look and feel to it. That's the positive of it. The negative? Satin is a confidence killer. It shows every bump, blemish and dimple. It creases. It clings but doesn't stay put. I can wear a bodysuit, but one made of satin? Nope. That's not for me.
Wedge Sneakers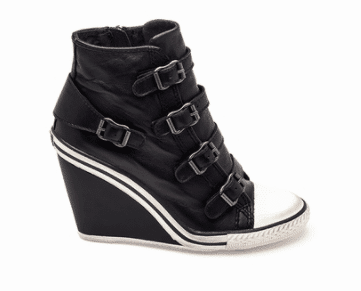 Why, why, why? Wedges are fabulous. Sneakers are amazing. There's no need for a sneaker-wedge mash-up. You either end up with a less stylish wedge or a less comfortable sneaker. It's a lose, lose.
You may also like these posts: