Our content contains affiliate links, so know that we might earn a buck or two if you click and buy :) !
3. Casual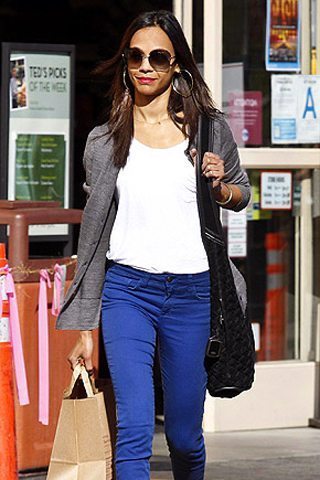 Credit: INF/People.com
If jeans are your fallback for all occasions, fancy or otherwise, then you might need an intervention.  Jeans are all right most of the time, but when you want to dress to impress, leave those at home.  Jeans (no matter how tight or sexy) say "let's just be friends" instead of "let's get it on."  On a first date, show him that you can dress to impress.  You don't have to go full-on glam.  Consider pairing a dress with leggings or gussying up a trend, like a silk maxi-dress.