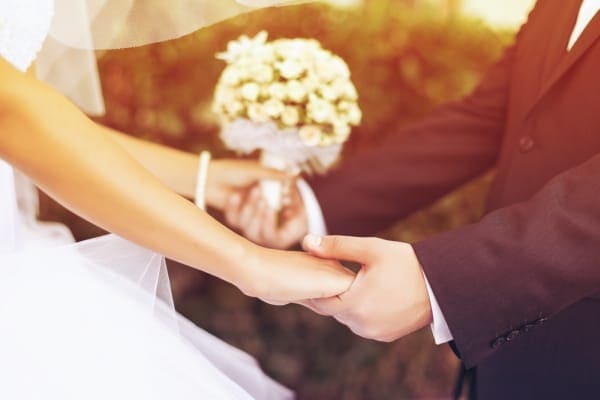 What: Would you choose a spouse or a Sedan? An average American wedding now costs thirty grand, or roughly the price of a new car. HuffPost has the lowdown on the wedding costs 2013 extravaganza.

What They Say:
"Couples are more focused than ever on creating a unique, personalized and once-in-a-lifetime experience for their guests — plus they're doing so in a modern way, by planning from their smartphones, publicizing details on social media and more," Carley Roney, co-founder of The Knot, said in a statement.
What We Say: Last 2012, it costs $28,487 to get hitched (excluding the honeymoon, already a cash drain sans the exotic Bali sunshine-y tropics of your dreams). A year later, the costs have risen to $30,000. Even without reading the article, we can already guess why.
We hate to be *that* person, but back in the old days, people get married only because of love, companionship, financial security, or primitive survival instincts. Today, we have to add "social media" to the list. By hook or by crook, we want that Pinterest-perfect wedding details, Facebook-fabulous location, Twitterific gowns guests will RT the whole day… corny, but you get our drift.
While it' awesome to get a gazillion likes on your wedding photo uploads (and possibly become a minor meme on Buzzfeed front pages), we still think it's smarter to save those moolah for something, well, more tangible. This advice is especially true for couples who aren't born with a guaranteed time deposit.
Besides, you don't need to fork a lot of cash to make your special day memorable. In fact, TBF has dedicated an entire section of the site to help you plan an affordable wedding.
Bottom line: snagging your SO is the real memory-maker, and everything else should simply be a bonus!
P.S. Don't get married in Manhattan; apparently, it's still one of the most expensive cities to tie a knot in, as per the survey.
Get more Budget Fashionista