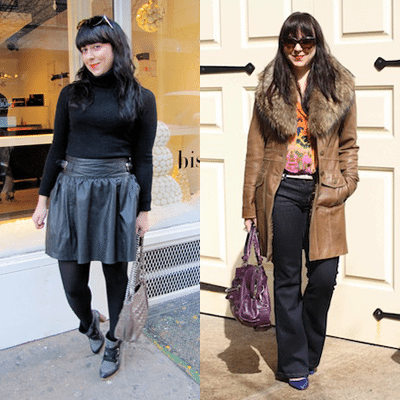 Name: Dina
Blog: Eye 4 Style
Location: New York, N.Y.
Dina from Eye4Style and Why We Like Her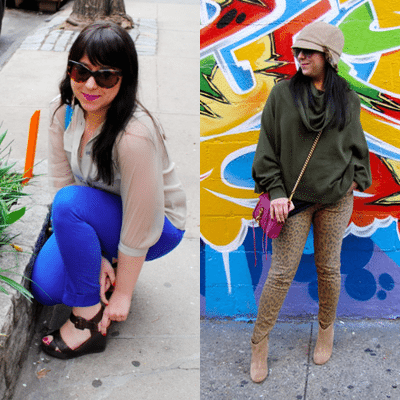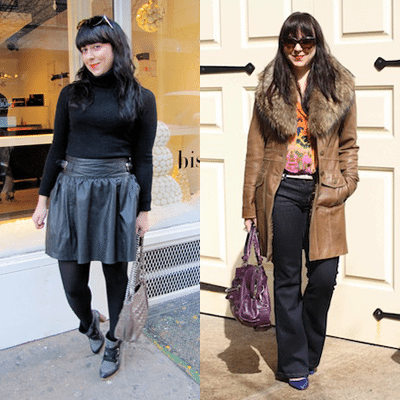 Who do you consider your celebrity style twin? Zooey Deschanel, if we're talking hair (and I am often talking hair, for the record). In terms of personal style, I appreciate the edge of fashion celebs Kate Lanphear and Carine Roitfeld and adore a woman who'll take a risk, a la Chloe Sevigny or the amazing Tilda Swinton.

What is your favorite store? Net-a-Porter and its sister The Outnet, Shopbop, Gilt Groupe (please "do not disturb" at 12 p.m. EST, thanks) and Barney's New York. My calendar is marked for the Barney's Warehouse Sale several months in advance, and I also budget accordingly.

What is your signature piece(s)? A skinny, colored jean with a silk blouse and a sky-high wedge. I'm often told that I'm unrecognizable in flats. Is this sad? Hard to say.

How would you describe your style? Simple but with an edge, and often glittery.

What is your current style inspiration? Thanks to "Once Upon a Time"; Mirror, Mirror; Snow White and the Huntsman and the like, I'm feeling a MAJOR fairy tale moment. Now, where is my ball gown?

What is on your shopping list right now? The perfect high-low skirt (ASOS has styles for a song), a slim-fitting dark denim jacket, a cropped white skinny jean with zippers at the ankle and a retro-style maillot from Norma Kamali OMO.

Why we love her… This social media maven is a whole lot more than a pretty face and a great pair of shoes. She started her fabulous blog, eye4style over six years ago and it has become one of the most-bookmarked fashion blogs out there. With a well-documented love of high heels and her must-read Fashion Bucket List feature, Dina's blog is so personally written and well-executed that reading feels almost like hanging out with her! And that's just one of the many reasons we are major fans. Check out her mode musings at eye4style.