This post may contain affiliate links. See our privacy policy.
Ok, guys, this one's for you. If you received a link to this Valentine's Day gift guide post via text from your girlfriend, wife or partner, I have some news — she doesn't want flowers and a box of chocolates for Valentine's Day this year.
Don't get me wrong. Flowers and chocolate are perfectly fine gifts on any other day of the year. Show up with a dozen ruby red roses impulsively — with no holiday pressuring you to do it — and you're golden. But on V Day, the bouquet and truffles can feel like a box checked or a task completed. Giving her the default gift falls a teensy bit short as a genuine expression of love.
A better option is the gift that reflects who she is and what's important to her. And of course that sounds nice in theory, but it's fairly tough to implement. So here's what I've got to make things easier, a Valentine's Day gift guide for every girl: specific gift ideas for your lady, whoever she may be.
For the Traditionalist
She wears white pearls and black pumps. She loves going out for a Valentine's Day themed meal on exactly February 14 each year. And, she tends to gift watches and wallets to the men in her life.
She's a traditionalist, which means she won't judge you for bringing her red roses. But she'd also love something extra expressive, like the Rebus Charm Set from Chamilia.
This adorable sterling silver set contains a special message, adorned in pink and red Swarovski crystals. She can wear the charms together or separately on a neck chain or bracelet.
For the Purist
She prefers to eat organic and she never, ever goes to bed with her make-up on. On the weekends, she's volunteering for beach clean-ups or shopping at the farmer's market. Your girl is a purist, and she appreciates all things that are as close to their natural state as possible. For skin and body care, she'll love to learn about PUR Attitude.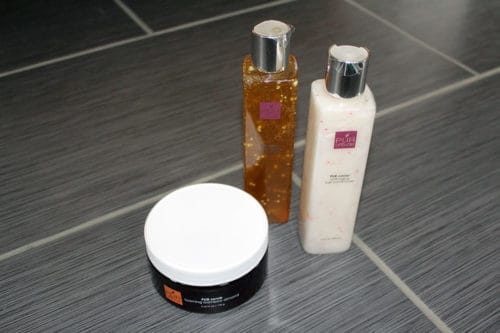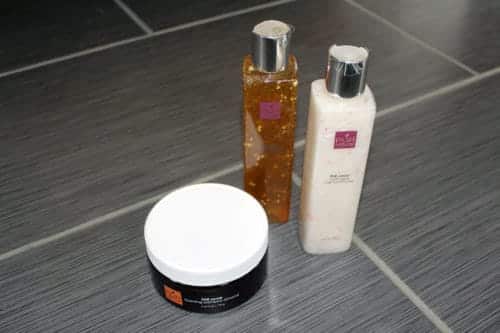 PUR Attitude is a line of skin, body and haircare products made without water and with only the safest beauty ingredients. So, no harsh chemicals, carcinogens, parabens, PEGs, glycols, sulfates, petro-chemicals, synthetic fragrances or artificial dyes. You may find some of these in other skincare brands, but not in PUR Attitude.
The PUR Attitude Love Your Body gift set includes shampoo, conditioner and a tub of foaming body scrub. It's indulgent, high-quality stuff. (And if your lady friend isn't likely to take it the wrong way, you may also check out the Best Sellers Trial Kit of anti-aging products. These products will be appreciated and enjoyed by the woman who want to take a new and different approach to her anti-aging routine.)
For the Adventurer
When she's near water, she's diving, kayaking or snorkeling. While inland, she gravitates to zip lines and mountain bike trails. The adventurer is always outside, on the go, looking for her next close-to-nature experience.
Flat, smooth and strong, silicon rings can withstand every adventure she takes you on. Qalo adds a twist to the silicon ring game by allowing for customization — she'll love the personal touch of a special message on the inside or outside of the band. And, you two are married, pick up a set and use them as back-up wedding bands.
For the Athlete
She spends more time with her gear bag than her hand bag, and she's a regular on the company softball team. She'll run a 5K on Saturday and then play pick-up soccer on Sunday.
After all that activity, the lady athlete in your life could use some pampering. She may not care for a day at the spa — she can't sit still that long — but a quick, at-home foot treatment is just indulgent enough. Look for a foot spa that delivers heat and vibration for maximum impact.
For the Socialite
Her favorite form of Friday evening fun is hobnobbing at a cocktail party. She loves dressing up, and is fully in her element when surrounded by her five best girlfriends.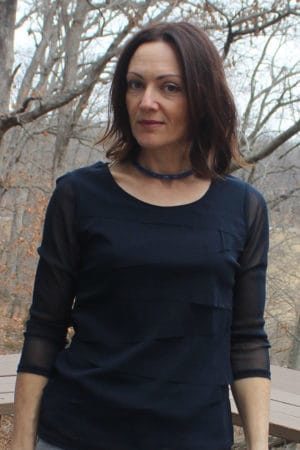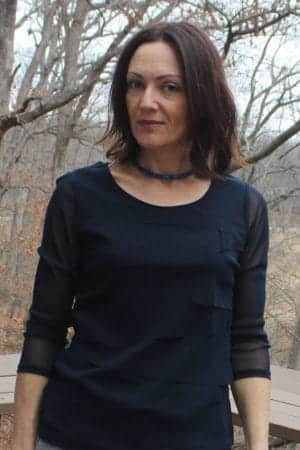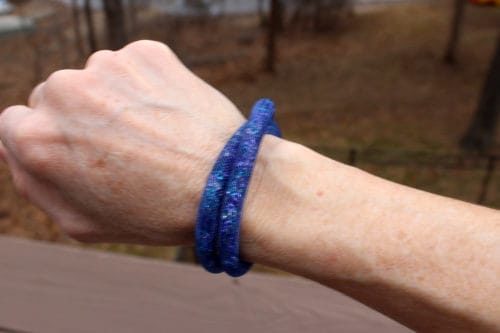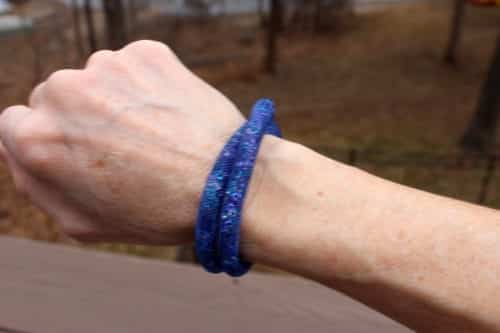 For the socialite, the only thing better than a statement bracelet is the statement bracelet that doubles as a choker. This gorgeous, shimmery blue, double-wrap bracelet works as well on the neck as on the wrist. And that means your girl will get twice the compliments from her gal pals!
For the Fashionista
She says she has nothing to wear, but her closet is clearly full. She has five pairs of black heels and you can't tell the difference between them — but you don't dare ask her to explain.
The fashion girl appreciates luxurious silk, and this neck scarf is an accessory that works year-round. Plus, the tiny heart pattern and pink edge deliver the Valentine's Day sentiment perfectly.
For the Overachiever
She runs the PTA, she's climbing the corporate ladder and she never misses a workout. You wonder at how she gets it all done so gracefully.
A spa day is a perfect Valentine's Day gift for her. You may have to make the appointment and drive her there, but your overachieving lady friend could use a massage. Make things even more special by booking a couples massage so you can enjoy the downtime together.
Special thanks to PUR Attitude and Chamilia for providing editorial samples for this Valentine's Day gift guide!