Our content contains affiliate links, so know that we might earn a buck or two if you click and buy :) !
4. Black/Gray Lips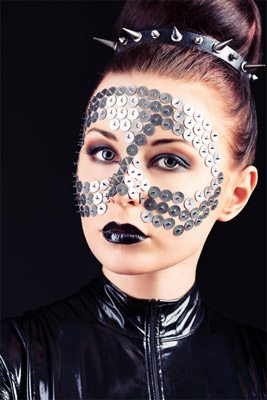 Yes, black and gray lipsticks loomed large on the runway for fall. No, we don't imagine all of us will be able to pull off this particular trend—but it's still worth noting. Because, quite frankly, a few short years ago who would have thought we'd be walking around in black nail polish without having oncoming pedestrians cross to the opposite side of the street?
Heading to the family reunion in Ohio? Er, skip it (unless being uninvited to future reunions is your goal). But for an evening at that new club in your hottest LBD? We say why not? You could go to a store like Hot Topic and buy the stuff all the kids are wearing, but if you're not quite ready for goth—try an almost-black shade.
5. Gray Nail Polish
Speaking of black nail polish, dark neutrals and neutral metallics are still in, but the newest neutral color for your fingertips is, yes, gray. Not a big shock considering gray has been the color for fall/winter the last couple seasons and continues to be a huge presence this year—but we're always up for a new way to wear it. We suggest N.Y.C. Nail Polish—which offers plenty in the gray-to-silver range on the cheap—available at WalMart
, Target, wherever.
6. Purple Nail Polish
Purple appeared on the fall hue radar a few seasons ago, but rather than being a here-and-gone trend it's kind of become a fall staple. This season, we like dramatic purple fingertips—which is always a great way to don a trendy hue without having to spend a bundle. It's all about the drama, so make your nails eye-catching (in other words, skip sweet lavender shades and go for something bold.
7. Rosy Cheeks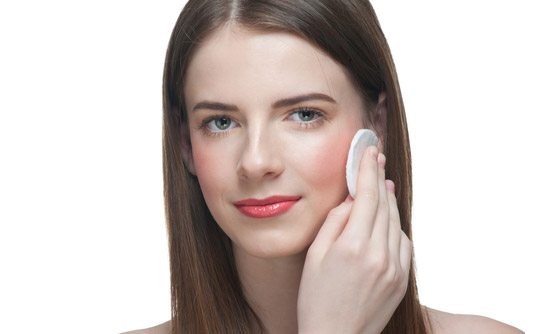 Forget that winter pall—this fall faces should be less Tim Burton, more Little Mary Sunshine. With all the black and gray on the fashion front for fall, we're happy to inject a little softness (and, well, circulation) into our look with a soft rosy glow. And while the 80s are king this fall, forget the bold space-age streak—color should be applied with a big soft brush on the apples of the cheeks to look fresh and modern.