This post may contain affiliate links, which means I earn a small commission if you click and buy something (at no cost to you). See our privacy policy.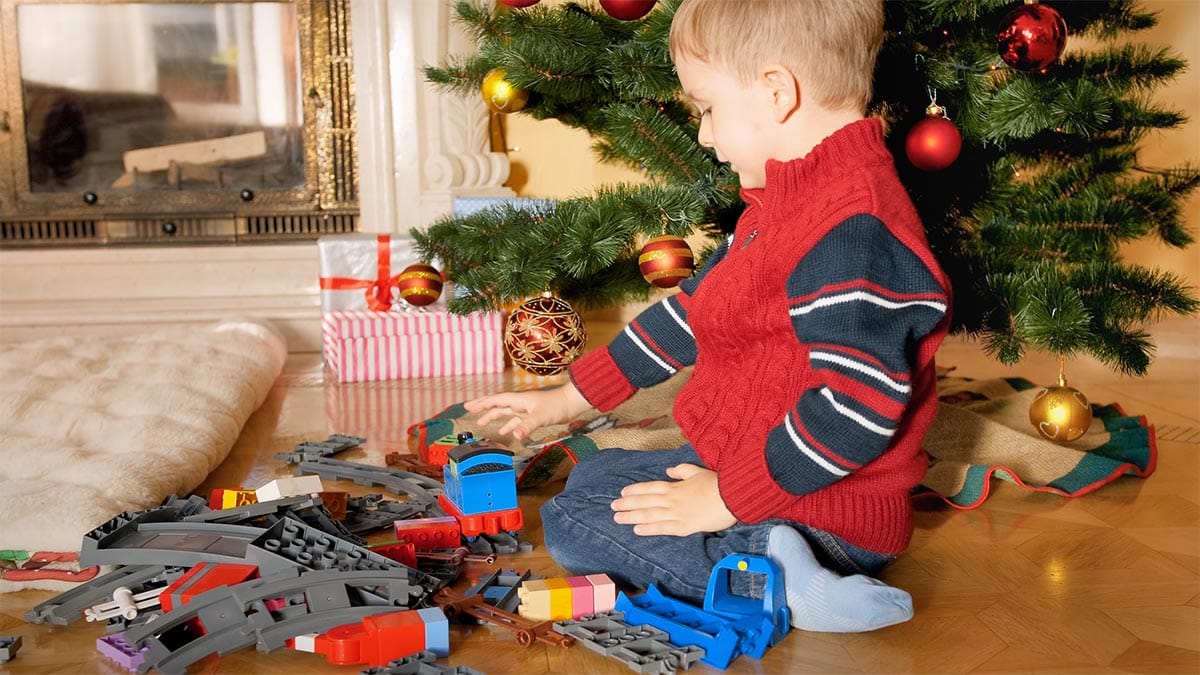 With Christmas quickly approaching, it's time for moms and dads to start whittling down their gift lists to a few select toys. If your kids are like many others, they probably have their eye on something that's wildly popular right now…or that has the potential to be huge in 2020.
What's on the list this year? Here are 10 of the cutest trending toys.
10 Trending Toys for 2019
Indulge their inner artists
Anything that you can do to indulge your little one's artistic side is always a clever gift idea. A fun option? Try the Crayola Super Art Coloring Kit, which contains over 100 pieces budding Picassos can use to create their own masterpieces.
Celebrate Frozen 2
With Christmas just weeks after the release of Frozen 2, it's likely that your children will love anything even remotely related to the movie. Kmart has tons of great finds right now, including the out-of-this-world Disney Frozen Ultimate Arendelle Castle Playset. It truly is the ultimate gift for the little Elsa in your life!
Thrill the budding chefs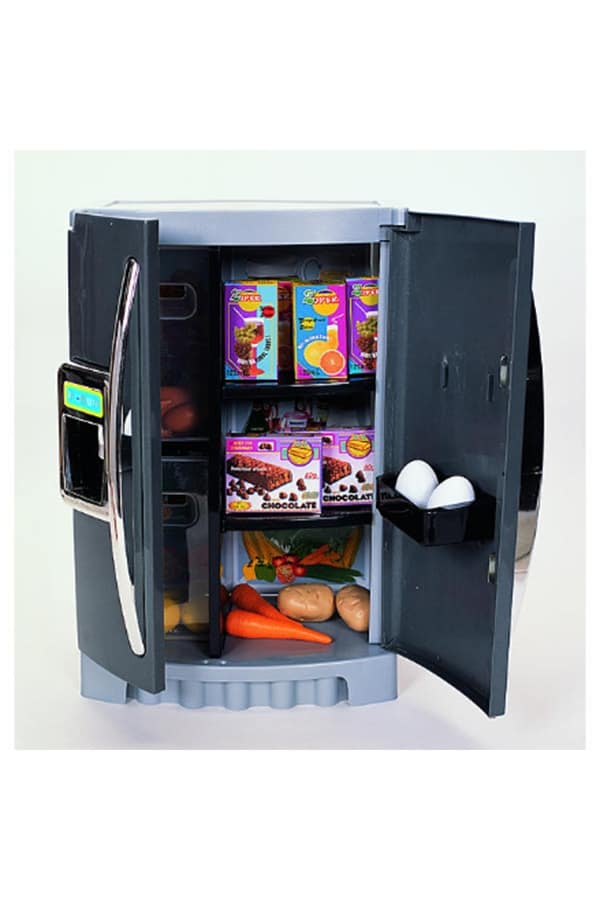 You might remember the thrill of playing with a dollhouse when you were a child. Today's options are decidedly more upscale, and the My First Kenmore Interactive Refrigerator is a clear example of such creativity. It comes complete with fake food, and features a real working water dispenser.
Give the gift of LEGO
You can truly never go wrong giving them LEGO toys! Tap into what they love, then head to Kmart to find an enormous selection of the best sets. Try the LEGO City Forest Tractor for the little transportation enthusiast in your life. As Frozen toys go, the Disney Princess Elsa's Market Adventure Set is sure to delight.
Anything Fisher-Price
What could possibly be more enjoyable than a cute little sloth that performs all kinds of fun movements? A must for babies and toddlers, the Fisher-Price Linkimals Smooth Moves Sloth is a learning tool that helps kids discover colors and numbers. The sloth also claps his hands and moves his head! It's appropriate for kids 9 months and up.
Rev up the engine
Meet the biggest Hot Wheels set ever created! For the car enthusiast who can't get enough—and who leaves little vehicles parked all over the house—the Hot Wheels Super Ultimate Garage Play Set is sure to come as a welcome addition because it provides parking for over 140 (yep!) cars. If your kiddo can park all those cars, you won't step on them anymore!
For the beauty lovers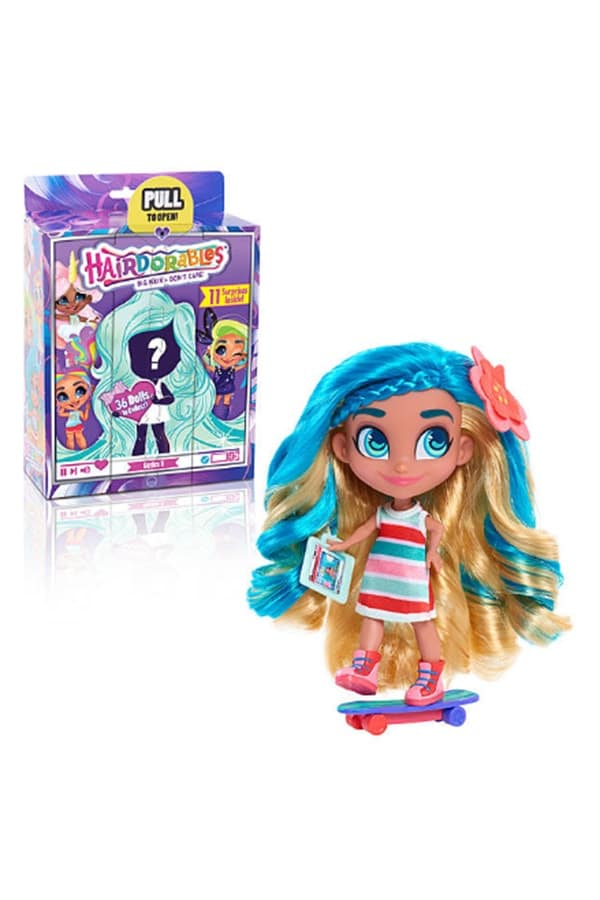 If your child takes after you and can't get enough of anything beauty-related, the Just Play Hairdorables Doll is packed with fun surprises—11 of them, to be exact, including stickers, combs, and accessories.
As cute as it gets
A little bit of "luv" is all it takes to transform this little cutie into a gorgeous pup! When it arrives, the Scruff-A-Luv has matted hair and a forlorn expression. With a little TLC, though, this doggo will transform into a real beauty! It's one of the top plush toys of the moment, and appropriate for kids ages 2 and up.
Interactive plush toy alert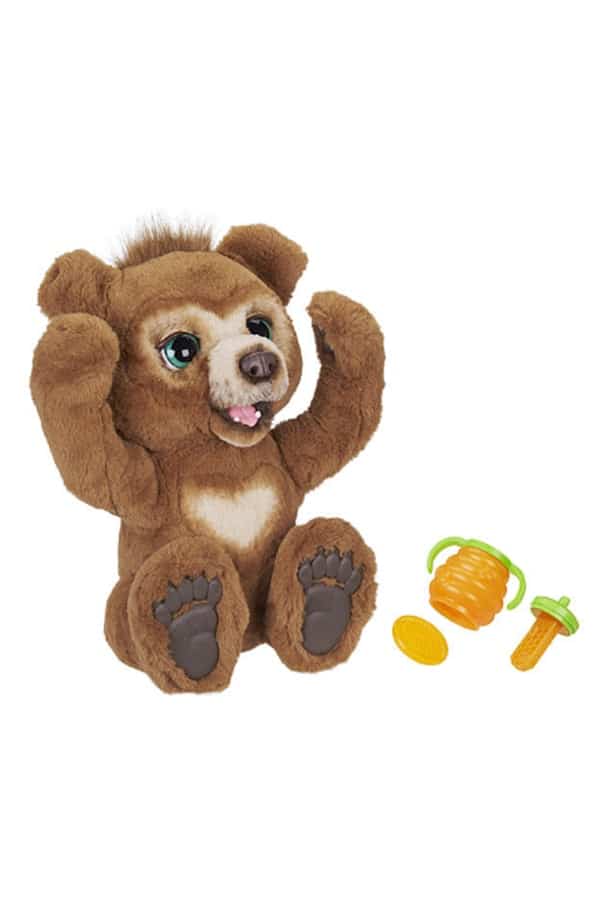 As interactive toys go, few are likely to fascinate little children as much as furReal Cubby, the Curious Bear. This little guy hugs, dances, eats, drinks, and takes naps, just like a real pet. He even babbles when kids speak to him!
Something for the wee ones
For the littlest ones on your list—namely those around 6 months old or so, the Little Tikes My Buddy Lalaphant will provide hours of stimulation! It plays over 240 songs, phrases, and sounds, and is designed with interactive sensors that light up and respond whenever little ones touch the hands, feet, or neck. Its tummy even glows to comfort and nurture kids, and it's the ultimate cuddle toy.
Which trending toys are on your list? Share in the comments!