Ever see a fashionista and wonder "Where did she get those shorts?" In my younger years, I would simply covet from afar and hope to find them in a store or online. Sure, it's easy to spot good taste, but, it can be tricky to find a great pair of shorts that flatters your figure. So we scoured the web and found eight great pairs of figure flattering shorts for this summer.
Awesome Shorts for Summer 2014!
The Crochet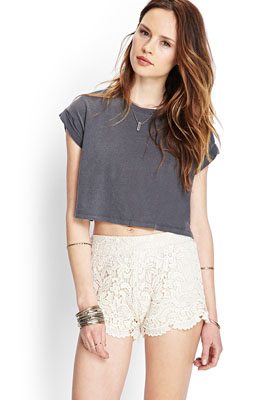 Scalloped Crochet Shorts, $15.80 from Forever 21
Lacy shorts are quite popular this summer. These look good on leaner bodies and those who have a shade of tan and/or have darker complexions. Make sure you wear them a tad loose and not skin-tight, or people will think you are out in your pajamas. Pair them with a crop-top t-shirt or tank.
The Print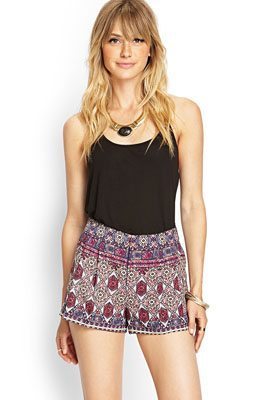 Pleated Tribal Print Shorts, $17.80 from Forever 21
These shorts look great on those with a well-defined waist. The pleats mean they are forgiving if you haven't spent a lot of time at the gym, and the multi-colors let you match it with just about any color tank, tee, or shirt.
The Boyfriend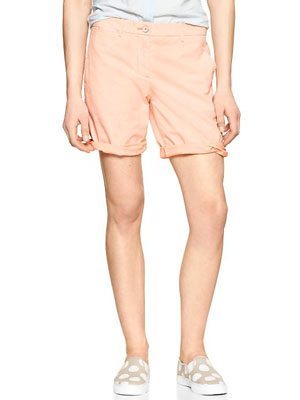 Boyfriend Roll-Up Shorts, $19.99 from Gap
Made from khaki and cut mid-thigh, you can keep 'em long or roll 'em to your favorite length. They come in a variety of colors; the lighter your pick, the more summery you will feel.
The Denim Track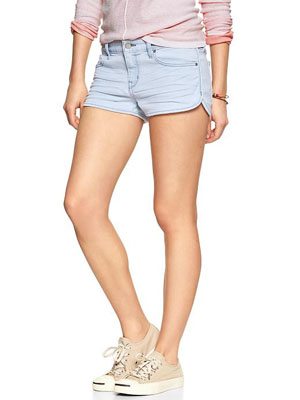 1969 Dolphin Denim Shorts, $34.99 from Gap
The nice cut you love of your tracks (re: the hem is flattering on all shapes and sizes) with the "I'm not wearing workout clothes" material of jean. They look great with any color or top that is not the same (re: no denim plus denim).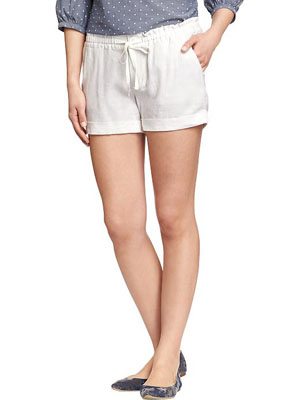 The Linen
Women's Linen-Blend Shorts, $11.50 from Old Navy
Indeed, you will feel like you are in paradise wherever you go in a pair of these. Linen comes in any color and length, and it's the most light-weight material out there. Old Navy has them in about every color possible.
The Bermuda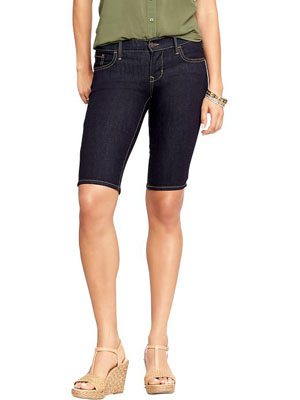 Women's The Rockstar Bermudas, $24.94 from Old Navy
For when you don't feel like flashing a lot of leg, these fitted and conservative (yet super stylish) shorts do the trick. A darker color is flattering on all, and is also great for pairing with wedges for a summer date.
The Hipster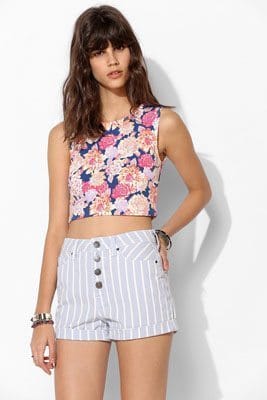 BDG Stripe Foxy Exposed-Button Short, $39.00 from Urban Outfitters
I love exposed buttons on anything jean, but especially high-waisted shorts. Wear with a tiny top (or an over-sized one)!
The High-Rise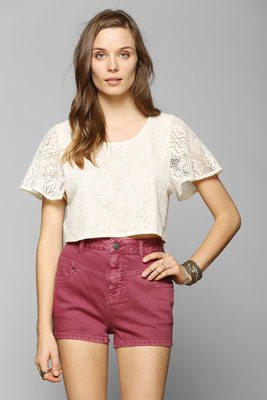 BDG Seamed High-Rise Short, $39.00 from Urban Outfitters
LOVE these and the color. The added seems are flattering and contour to your shape without pinching. Wear them with a white or other solid top and you will for sure get compliments on the color AND the look.
Get more Budget Fashionista