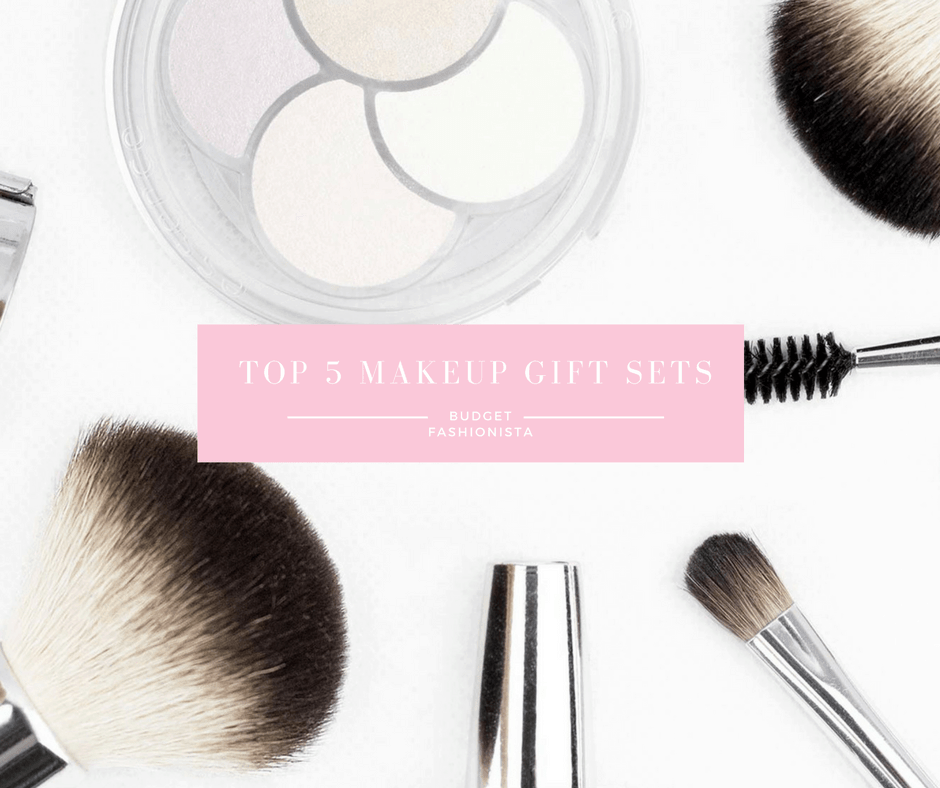 This post may contain affiliate links, which means I earn a small commission if you click and buy something (at no cost to you). See our privacy policy.
Overview: Top 5 makeup kits that are available online, priced below $50 and ideal for girlfriends and relatives of any age.
If you're thinking about getting the fashionista in your life a new set of war paint, we've narrowed down four of the best makeup gift sets we've come across this season. Best of all? They're all under $50. And…let the gift-giving begin!
1. Lips She'll Love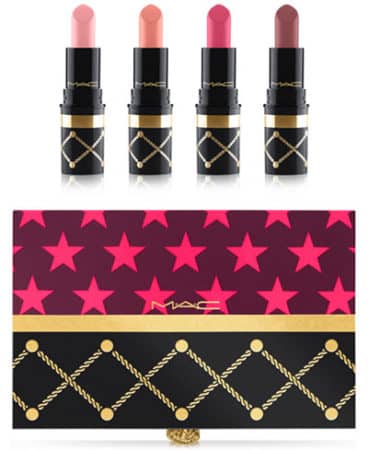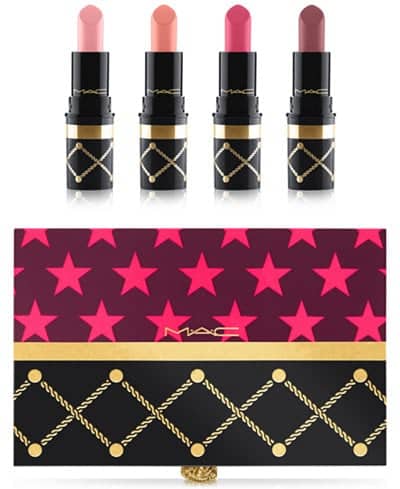 One lucky fashionista in your life will love the gorgeous the burgundy and gold box this MAC Nutcracker Sweet Nude Lipstick Kit comes in. And that's before she even sees what's inside! Four miniature MAC lipsticks in flatter-anyone colors: light pink, peach, deep pink and burgundy. For such a high-end makeup brand, the set is a steal for $35.
2. Eyes that Smolder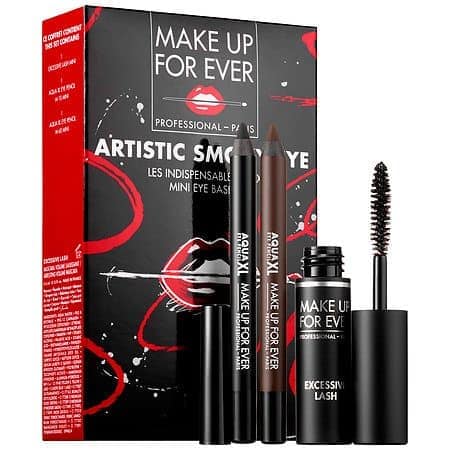 The Make Up For Ever Artistic Smokey Eye Kit is the perfect gift for eye makeup lovers. For $20, you're giving your special someone two eye pencils and a volumizing mascara — just enough to master a timeless smokey eye.
The black and brown eye pencils are waterproof and glide on rich, intense color. And the mascara imparts the long, sultry lashes that every smokey eye must have. This kit is perfect for traveling or quick touch-ups.
3. The All-in-One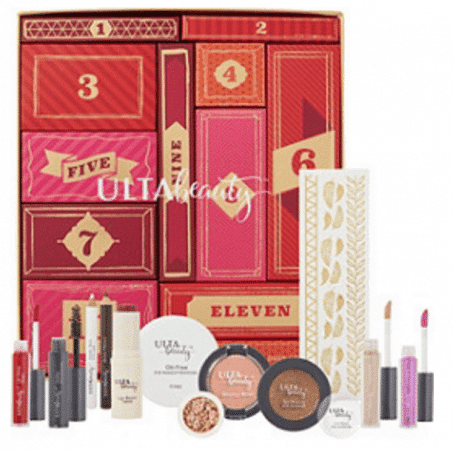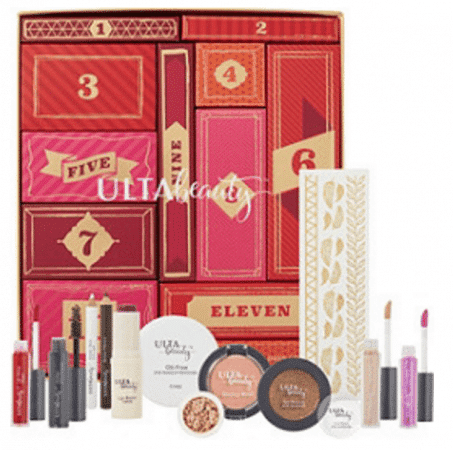 Ulta Beauty's 12 Days of Beauty set is a true bargain. For $18, your bestie will get 12 pieces of makeup, including lipgloss, mascara, blush, highlighter, eyeshadow and even a temporary tattoo sheet. This is a perfect gift for college fashionistas who have diverse tastes in makeup, or someone looking to re-start their everyday makeup collection.
Currently, this item is part of a buy-two-get-two-free deal on Ulta.com, so stock up and save even more! You could also take the kit apart and use the individual makeup pieces for stocking stuffers or small gifts for coworkers.
4. Touchable Tresses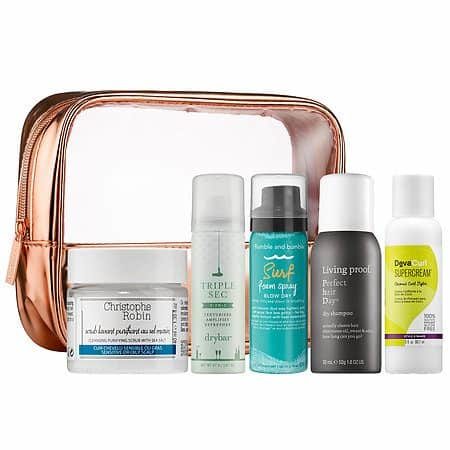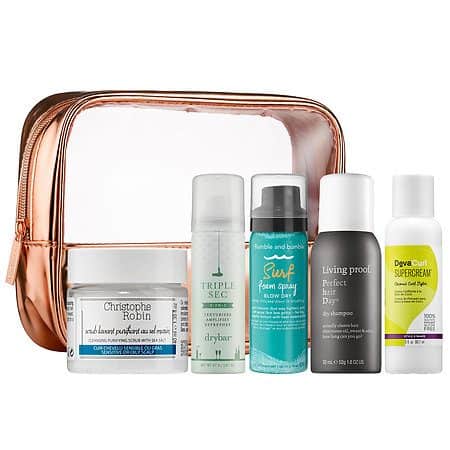 When a regular beauty kit just won't do, try this custom hair kit from Sephora. Buy the Style, Treat, and Repeat! Hair Essentials Kit for $25 and you'll choose five hair products (out of about a dozen) to build the perfect set for your loved one. The products are packaged into a pretty rose gold, metallic gift bag that's travel-friendly.
5. Scents and Softness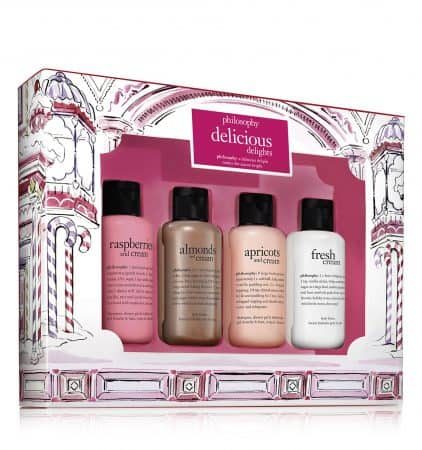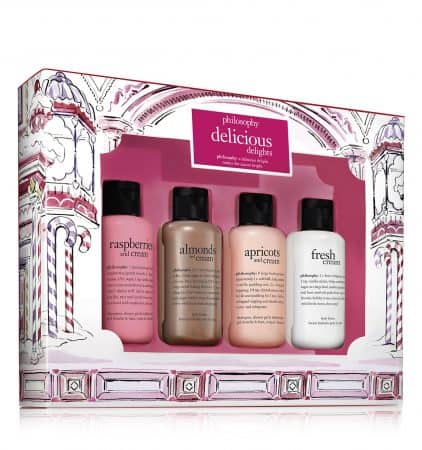 If your fashionista treasures lotions, gels, and gorgeous smells, the Delicious Delights Set from Philosophy is the right pick. This collection comes with shampoo, bubble bath, body lotion and shower gel. Your fashionista will love bringing the sweet smells raspberries, almonds and apricots into her everyday body care regimen.
What's your favorite beauty gift? Let us know below!