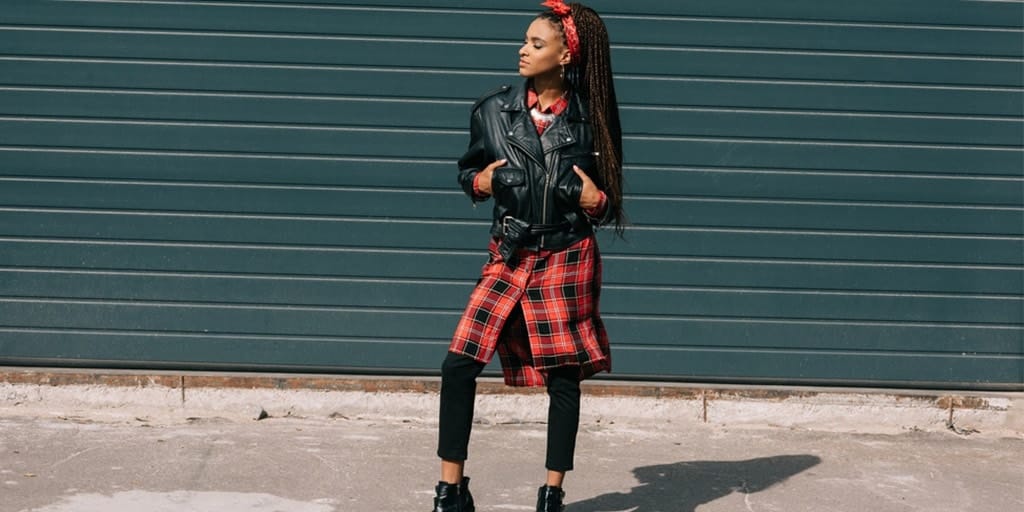 The Deal: Leather coats and $10 off $300 Orders + $1 Shipping at Overstock
The Lowdown: PETA notwithstanding, leather — particularly the rocker/biker look — is hot right now. And while there are lots and lots of fab faux leather options out there (which are also less expensive), there is something to be said for the look and feel (and durability) of real, honest-to-goodness leather. Fortunately, if nothing but the real thing will do, there are options that are stylish and affordable.
The key, of course, is to pick items that are versatile — meaning not overly trendy. "Um, biker jackets aren't trendy?" you say? Okay you have us there, but they're the kind of trend that, in a classic form (neutral color, no bedazzling or weird fringy stuff) comes back around from time to time, and still looks good even when they're NOT the central trend of the season. Perhaps we're just justifying — but we like biker jackets.
And a preemptive note: We know that among our readers, there are surely those who are philosophically against real leather, and we feel ya. Rest assured, we have in the past and will continue to feature lots of faux leather options for all fashionistas. Promise!
Shop: Overstock.com
Our Picks:
1. Laundry By Shelli Segal Women's Motorcycle Jacket, $141.99
2. MICHAEL Michael Kors Women's Leather Bomber Jacket, $195.99
3. MICHAEL Michael Kors Asymmetrical Zip Leather Motorcycle Jacket, $207.99
4. Izod Women's Plus Size New Zealand Lambskin Leather Belted trench, $219.99
5. Laundry By Shelli Segal Women's Cracked Leather Jacket, $173.99
Get more Budget Fashionista