This post may contain affiliate links. See our privacy policy.
I've been on the hunt for the perfect t shirt for a long time. By perfect, I mean a t-shirt that is comfortable, stylish, feminine and versatile. And more importantly, that go-to t-shirt is not mass-produced and sold in Target. (I love Target, but I don't love wearing the same thing as the masses.) Oh, and it has to be affordable as well.
These last two requirements generally conflict with one another — as you can find fabulous t-shirts in boutique shops, usually at a price of $50 or more. Yikes, right? That's a lot for a t, no matter how great it is.
Well, my fellow fashionistas, we've taken matters into our own hands and I'm thrilled to share our exclusive Hey Beautiful collection of tops, available in very limited quantities for this holiday shopping season. Through the end of the year, shipping to domestic U.S. addresses is absolutely free for all orders. Read on for a look at our collection!
The Everyday Style T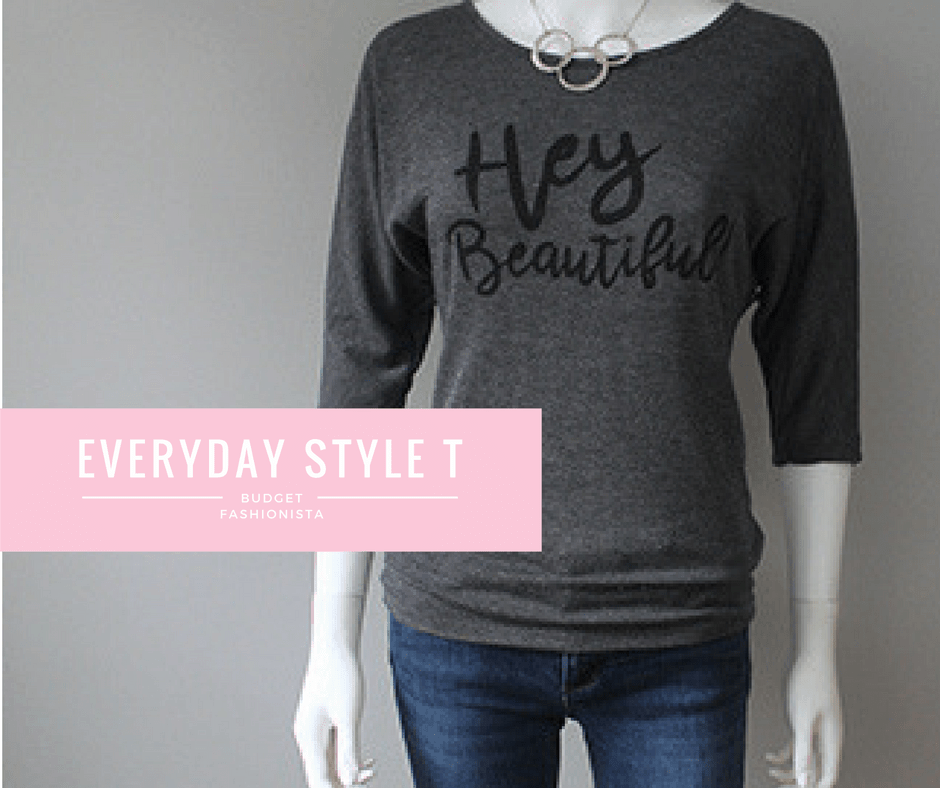 The Everyday Style T is a 3/4-sleeve top that pairs well with boyfriend jeans and your favorite sneaks. The top features super-soft heather grey material, slight gathers at the waist and sleeves that are made to be pushed up to your elbows.
The Bralette T in White and Pink
This T has a hemline that mimics the half-tuck, almost a crop length in the front and longer in the back. We call it the bralette T because it features an open back, making your favorite bralette a centerpiece of your outfit. This top is available in a gorgeous pastel pink with black lettering, and white with silver foil lettering.
Your Go-To Long-Sleeved T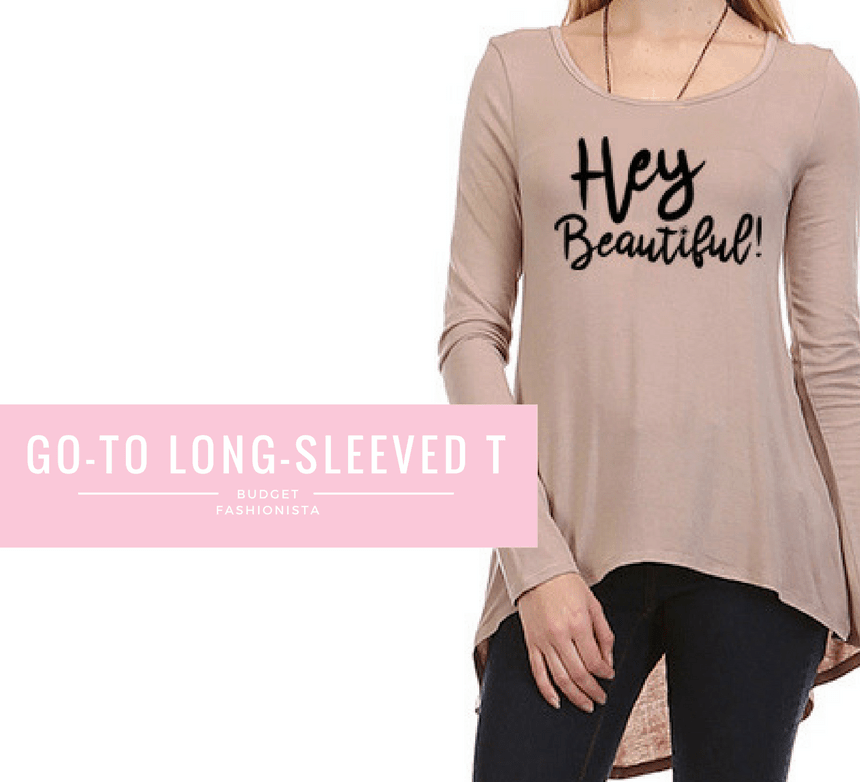 Pale taupe and mostly-rayon construction, the Go-To Long-Sleeved T is an amazing piece to pair with skinny jeans or leggings. It is fitted through the shoulders and bust and then flows in an A-line shape.
How would you describe your perfect t shirt? Share in the comments!