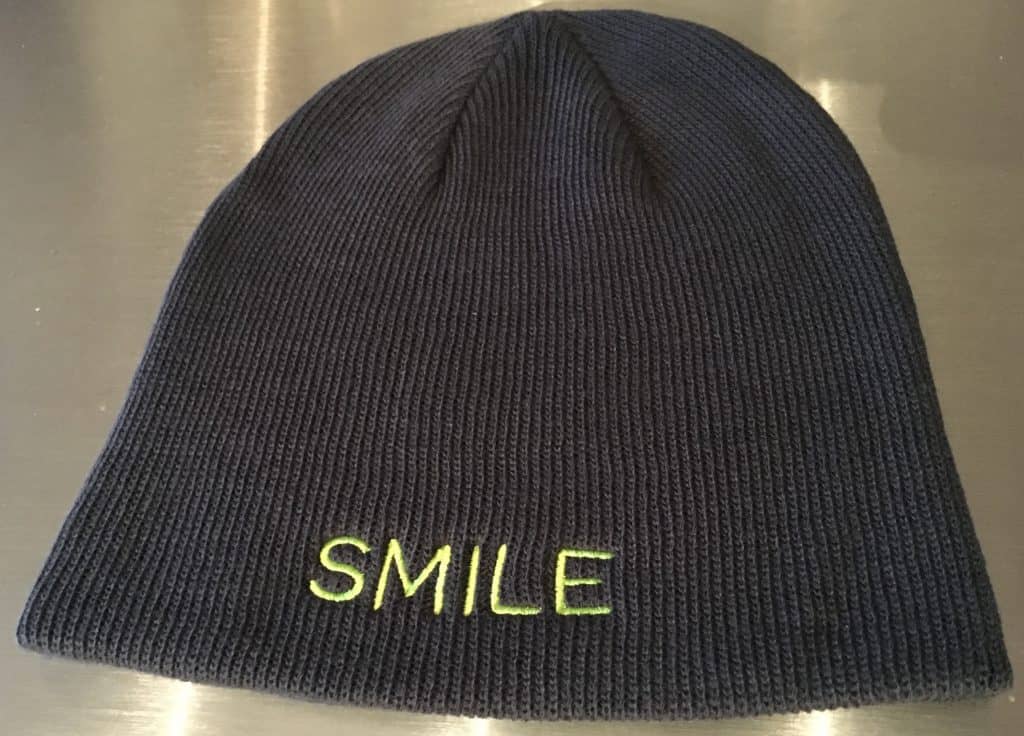 Ladies, I am a K-club blogger, which means I am compensated for telling you about my experiences with Kmart. Rest assured, all opinions are my own.
Confession: I'm in my 40s and I wear beanies. Maybe American Eagle will have you believe that beanies are only for young women with an amazing head of hair, but I say we older women have the right to be warm too
Granted, my view is jaded. I'm a California native living in St. Louis, Missouri. Much to the amusement of my St. Louis neighbors and coworkers, I wear a heavy coat when the temp drops below 60. And each year, when that heavy coat comes out of the closet, I also reevaluate my beanie collection.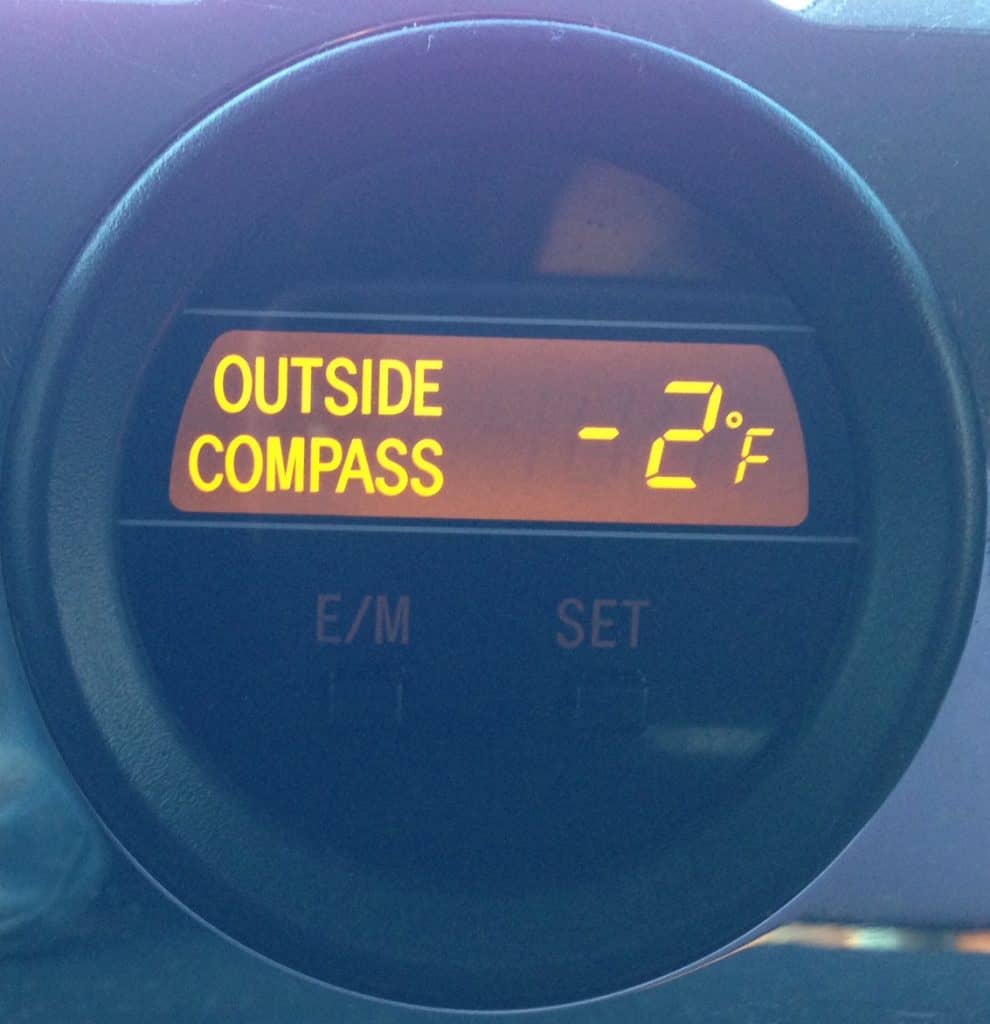 A couple weeks ago, my beanie assortment included the following:
Two chenille beanies in different colors
Reversible and sporty Nike beanie–exclusively for running outside
A handful of random beanies of different colors–these are my casual-wear beanies
I've recently added a new option to my beanie collection, and it's the one I'll wear most this season: The Giving Hat from Kmart and St. Jude. This beanie is available exclusively at Kmart while supplies last. They cost $5–a perfect price point for Budget Fashionistas–and $1 of that goes back to St. Jude Children's Research Hospital.
St. Jude's Giving Hat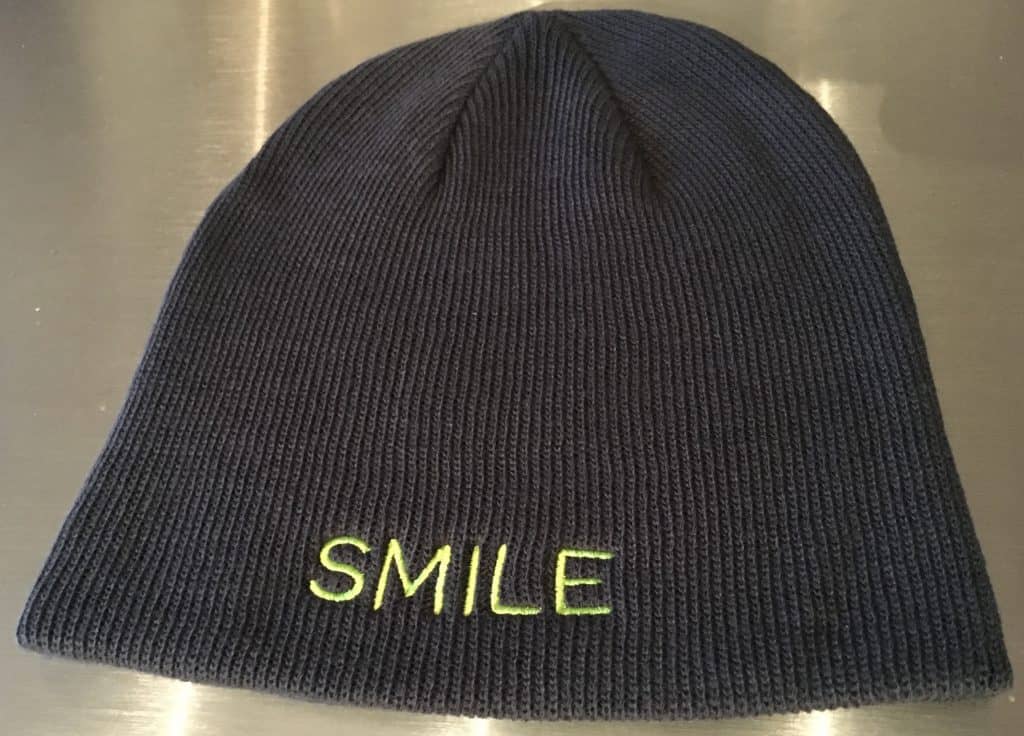 The hat is gray and lime green and comes in one size that fits all. You have a choice of three embroidered messages: Smile, Laugh A Lot or Give Thanks. Get your giving hat at Kmart.com/St Jude, and join the conversation with #TheGivingHat.
Tips for Wearing a Beanie
Just in case you're new to beanies, here are some tips for rocking a beanie without looking silly.
The fabric of the beanie usually dictates how dressy or casual the beanie is.
Choose chenille or cashmere options for nicer occasions. The St. Jude's Giving Hat, made of 100% acrylic, is your go-to for weekend wear.
Don't be afraid to use pins.
You can style your hair around your beanie and then pin everything in place. Just make sure you're not going to fiddle with it all day.
Experiment with different positions.
A pulled-down beanie keeps you warmer, but looks more casual. Wear your beanie on the back of your head for more sophistication. This way shows off your face too!
If you have thin hair, pull it back in a low ponytail.
A pulled-down beanie can make thin hair look thinner. Avoid that issue by pulling your hair back in a low ponytail.

Keep things simple.
Beanies with excessive detail tend to look childish. If you need flair, get it from a scarf or other accessory.
Pair a beanie with different fabrics.
A knit beanie pairs well with a leather jacket, for example. Mix it up to give your look some variation and texture.

Love this post? Subscribe for Updates.