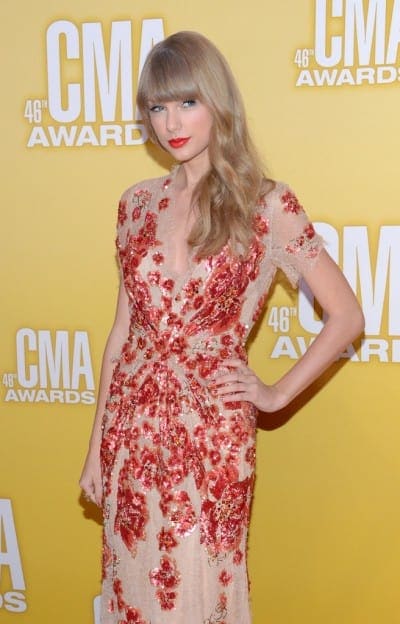 Taylor Swift has been through quite a lot in a short time. She is already an accomplished guitar player and singer-songwriter, she has won multitudes of awards and has many mettled albums (gold, platinum, etc…), and she graced the cover of Vogue (a.k.a. the fashion bible) looking undeniably gorgeous.
A current resident of Nashville, Tennessee, Taylor Swift's style is all her own. Equal parts girly and bohemian with just enough modern country glamour, her style is easily imitable. Unless you're not a fan of the dress. Cause Taylor Swift has most certainly pledged her allegiance to the most feminine piece of them all, while still managing to keep her look fresh and evolving. Not only does this Cover Girl spokesperson have an ear for a mighty fine tune, she also has a keen eye for style.

Taylor Swift Style Deconstructed
A-Line Dresses – Taylor is tall. And she knows just what suits her slender frame and long legs: A-line dresses. She has worn this style many times over and always looks elegant and, most importantly, comfortable. We mean comfortable as in confident and completely at ease. The cut certainly does suit her and with these fab frocks comes an added bonus for the self-admittedly girly girl: the undeniable femininity of a pleated skirt.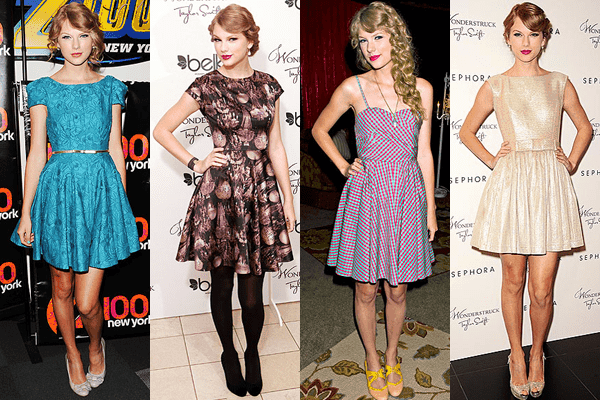 Credit: Bill Davila/Startraks; Royca DeGrie/Getty Images; Justin Campbell/Startraks; Lionel Hahn/Abaca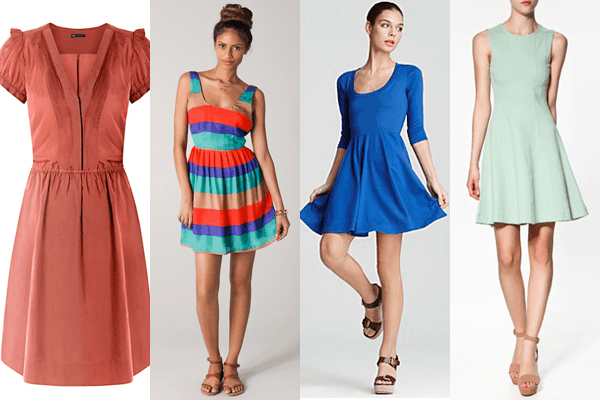 Red! – We can't think of any other celeb who's worn red on the red carpet as often as Taylor. And we wouldn't have it any other way! She may stick to the same color palette, but she is wise enough to keep the silhouette constantly changing: strapless gowns, a fifties style cocktail dress, a one-shoulder sheath, maxi, midi or mini length. This power color brings out Taylor's beautiful skin and light eyes. Taylor certainly looks stunning in red, and what color could be more appropriate for this self-professed lover of love?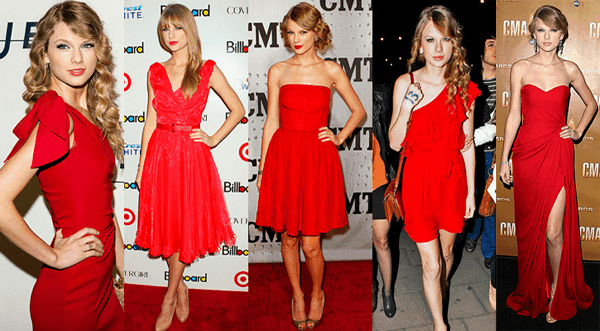 Credit: Anna Webber/Wire Image; Dara Kushner/INF; UPI/Terry Wyatt/Landov; MMY/Splash News Online; Curtis Hilbun/AFF-USA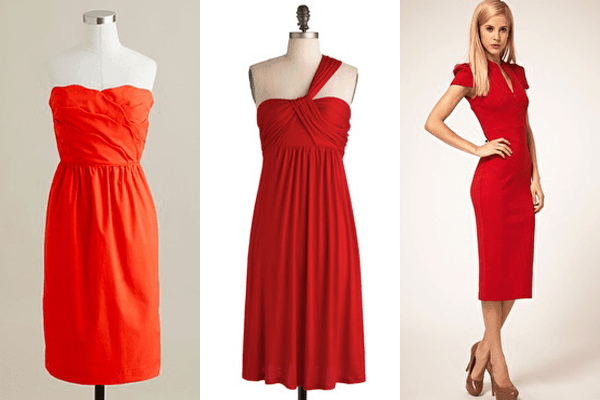 Peep-Toe Pumps – Sling-back, strappy or straight up pump, Taylor is a big fan of a good peep-toe. And it's no surprise she would gravitate to this classic style. It's well in line with her feminine style aesthetic. Ever since the late forties, the early days of the peep-toe, it has been a lady-like way to add some oomph to your look, without making any kind of loud or overt statement. Peep-toe pumps are classic and feminine with just a touch of whimsy. If you think about it, they are kind of the perfect shoe to complement Taylor's overall style choices.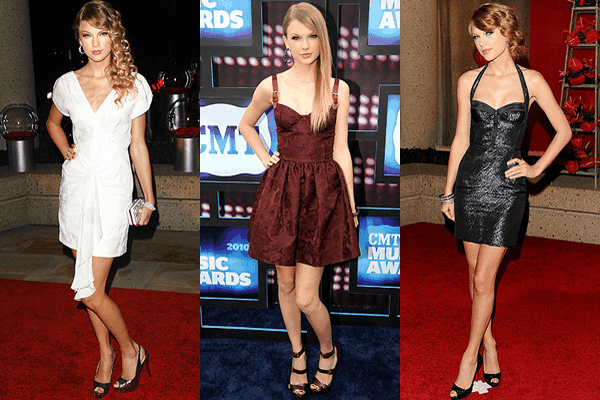 Credit: Peter Kramer/AP; Jeff Kravitz/FilmMagic; Andrew H. Walker/Getty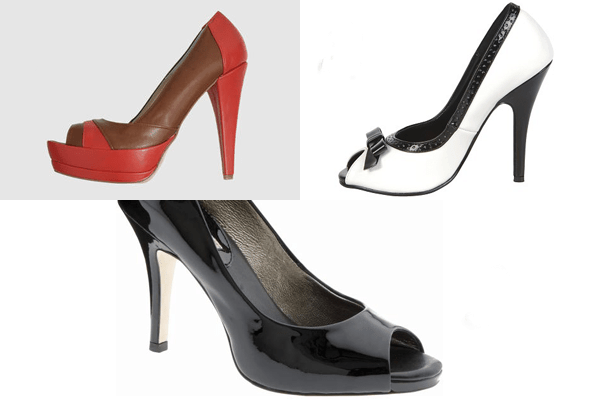 Florals – We've talked about Taylor's love for the A-line dress and the peep-toe pump, and what feminine wardrobe could be complete without the most feminine pattern of them all: florals. This is what we love about Taylor's style; she has such a clear affinity for all things feminine and you can tell by her outfits, she is always true to her self. It is remarkably refreshing to see such fashion fearlessness in someone so young. On the face of it, her wardrobe choices may not seem that courageous, but her fearlessness is understated and subtle, and is the most lovely illustration of what truly is personal style.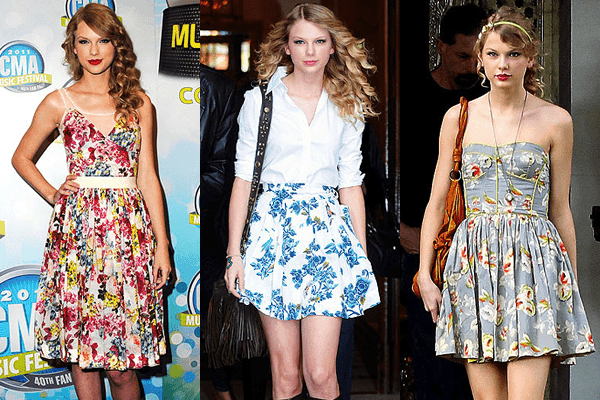 Credit: George Shepherd/AdMedia; Splash News Online; Fame Pictures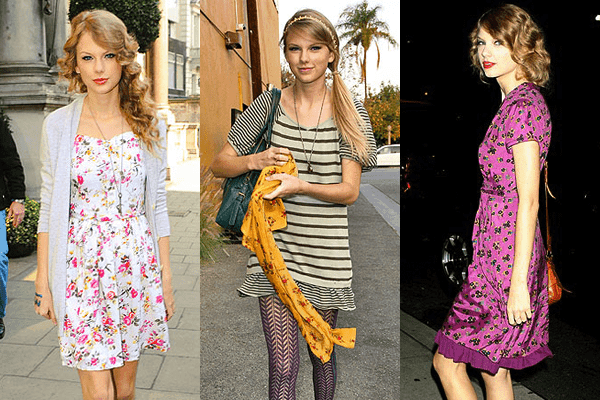 Credit: Xposure; Bauer-Griffin; Roger Wong/INF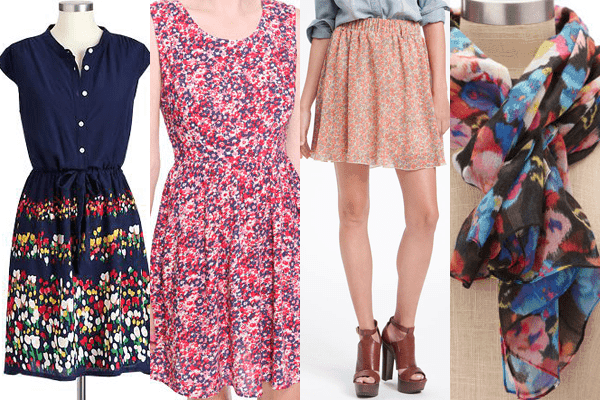 The Cat Eye – The final touch to Taylor's lovely ladylike look is the cat eye drawn so often just above her lash line. Talyor is nothing if not consistent, and what could be more feminine than some liquid liner extending just passed the eye in a playful upwards swish? (in a tie for the top spot would be a ruby red lip, another of Taylor's favorites). The secret to re-creating this comely cat eye is to use liquid eyeliner and even though instinct may tell you otherwise, to begin from the outside in, not the other way around.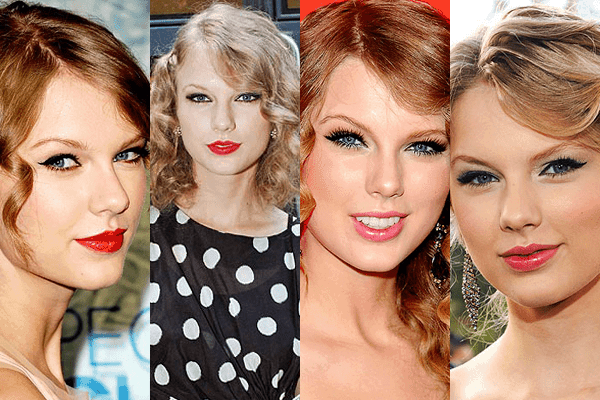 Credit: Jason Merritt/Getty; Bauer-Griffin; Evan Agostini/AP; Kevin Mazur/Wire Image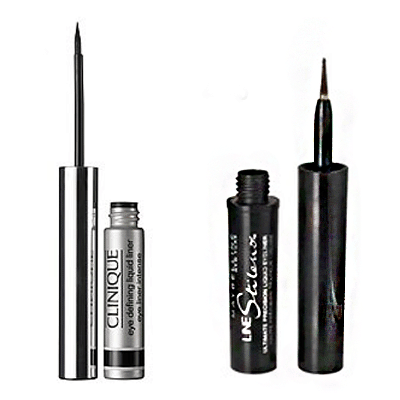 To have so much couture composure at such a young age is a joy to see. And we have a feeling, no matter how her style evolves, it will always be unique, charming, lovely and totally Taylor.