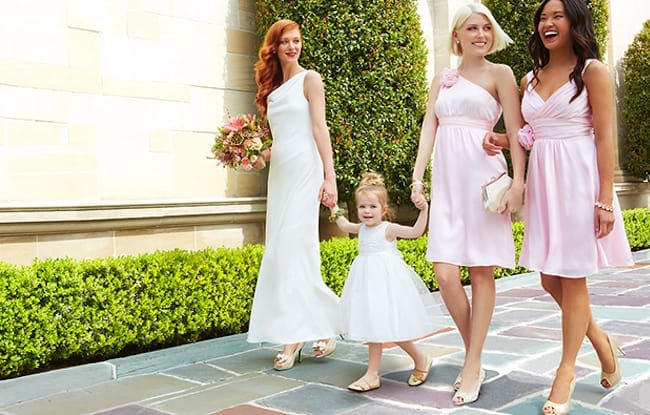 It's true, ladies. Target has become a one-stop shopping destination that renders all other stores obsolete. You can now buy your orange juice, tampons, vacuum cleaner, and yes, wedding dress all at Target. With its deluge of edgy designer collaborations, it was only inevitable that Target would mosey it's way down the aisle.

Target Launches Tevolio, the Affordable Bridal Line
Inspired by Italian for "I love you," Target's Tevolio bridal line features wedding dresses that are oh-so-affordable. We mean, even more affordable than David's Bridal. Wedding gowns range from $69.99–$129.99.
And there's a line for bridesmaids and flower girls too. And hats off to Target for not catering to the wedding industry's usual BS of size exclusivity. Gowns come in sizes 2 to 28. Hoorah!
Are you getting hitched soon? Would you consider something from Target's bridal line?
Love this post? Subscribe for Updates.