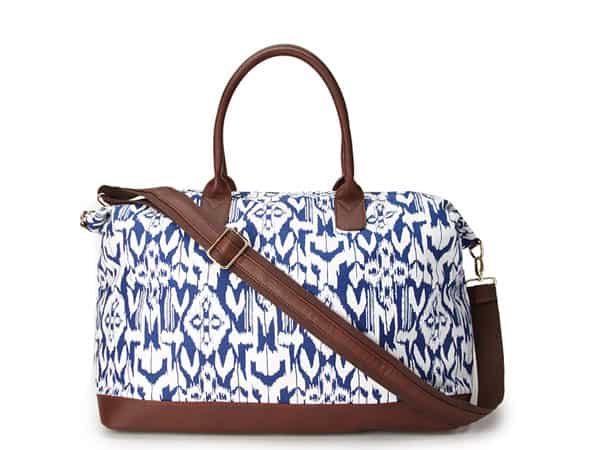 The perfect bag is super easy to find. Likely, there are hundreds and thousands of ways to carry your stuff. From the petite clutch to the hearty rucksack, the purse that converts in to a backpack or a cross-body crochet number, the variety of styles, sizes, colors, and materials live in the world of galore.
But, it's still super hard, right? Utterly time-sucking, entirely overwhelming, and sometimes downright "just too much" to pick that all-encompassing perfect bag. Too many options can make the mind ill to commit.
Here is what I've done. I focus. I narrowed down the purpose of the bag, first, then I decided on my budget and the duration I want to couple with my choice. Since it's summer, I recently decided to "buy the best bag for the farmers' market" and "if I'm lucky, will transform easily as a carry-all to weekend brunch."
I knew it could happen. After all, there are a million bags out there.
Your Perfect Farmers Market Bag for Summer!
The bucket bag. The perfect accompaniment to start your day at brunch (it's small enough that you won't knock condiments off tables as you shoehorn yourself in to your seat) that will efficiently follow you to the farmer's market. It won't hold all your loot, but it's big enough to carry a wallet, water bottle, sunglasses, and maybe that wedge of cheese you don't want sweating in a plastic (er – cardboard flat?) bag. LOVE this size and pattern from Urban Outfitters, $39.99.
The bucket backpack. The beefier brother of the bag, the bucket backpack is awesome for carrying your stuff AND transporting your farmer's market goods. The cinch top means you can stuff it to the brim and you won't lose that coveted sunflower – just let it peek out the top. $39.99, from Urban outfitters.
The tote. Every season has one, and so should you. This bag is durable, gigantic, and if you spill wine (or jam, juice, coffee) inside or out, it's the easiest to clean. Only $19.99 at Urban Outfitters, if you can get ones with the added zipper to keep everything in place.
The clutch. Probably the least obvious pick for the farmer's market (but definitely the easiest to take to brunch) the clutch is as discrete as carrying your credit card in your hand but definitely more organized. If you are taking a clutch, you likely have another method of toting your purchases (a boyfriend, a stroller, a backpack) or you aren't really keen on actually buying anything (or, simply envision to just get an orange) and after a quick walk-through, see yourself texting a friend to meet up at the nail place next door. You know, fresh fruit by osmosis. Anyway, if that's your style (we all do it) then here's your clutch. Color-combo'd and only $21.99 from GAP.
The duffle. Shopping for the week and maybe the entire season? With a casual shoulder strap to downplay the size, this duffle is great if you plan to split for a month after brunch (ok, ok, or just need to fill your fridge. And pantry. And the mouths of your neighbors). Only $27.80 at Forever21. This one, you'll likely have to either sit on or check at brunch's front door.