Our content contains affiliate links, so know that we might earn a buck or two if you click and buy :) !
All Dressed Up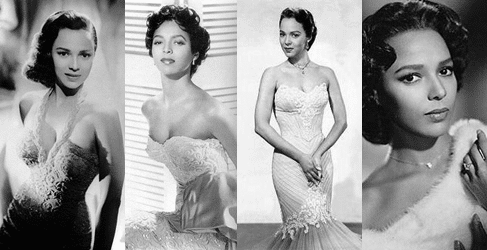 Dorothy was a Hollywood siren in a minority class of women that set the big screen on fire and lit up any venue that they played. She was a triple threat, actress, singer and dancer and the camera loved her. As the first black woman to be nominated for an academy award she is an inspiration and has been cited by many artists after her as one of their style icons, including Halle Berry, Janet Jackson and Whitney Houston. When she dressed up it was a photographer's dream always pristine in silhouette dresses and furs, each article of clothing appearing custom made and tailored just for her.
How to Get Dorothy Dandridge's Look!
Add some Dorothy Dandridge glam to your wardrobe with accessories, belts, scarves, bracelets and earrings. Also include an array of collared shirts, jackets and even dresses that will give you an air of confidence and cause your face to stand out. If you are comfortable with showing more skin, choose off the shoulder options to add an elegant feminine touch.
Dresses that show off your best assets are another must have, look for dresses that compliment your shape and give you that just for you tailored look. Finally choose a hair style and make up regimen that accentuates your best features, Dorothy opted for minimalist glam with short curly locks, bold lips, enhanced eye lashes and flawless foundation.