Our content contains affiliate links, so know that we might earn a buck or two if you click and buy :) !
9. Tuck yourself into happy–Is your bedspread pastel, white or bright? Swap it for fall with a cozy new print or color tone that matches what you see outside: golden, rust and/or forest green shades.
10. Hang what you love –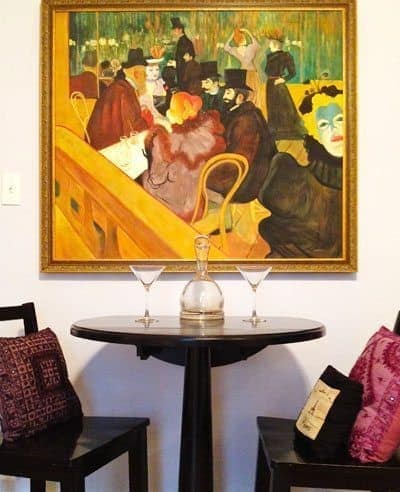 Take a walk around your place and analyze your walls. If you don't absolutely love and cherish everything hanging on them, then now is the time for change. Take the time to find a piece of art or an interesting mirror that absolutely calls to you, and replace whatever you hung for the heck of it with your new love affair.
11. Back to school–Get back to basics with a good ol' chalkboard. Gone are the days of anxiety from solving arithmetic problems on the board in front of class, and here are the days of having a fun space that can change with every minute. A framed chalkboard is just as fun as painting one on your wall wherever you fancy.