This post may contain affiliate links. See our privacy policy.
Redecorating every season takes a hefty bank roll, but swapping out a few trendy touches? That's the savvy way to do spring nest style. A couple fresh accessories for the family room, your favorite nook, the kitchen or the patio, and you've transitioned from warm and cozy to cool and vibrant–in a flash.
Design on a dime with these small-budget buys that make a big–and beautiful–impact.

The Beach Towel Throw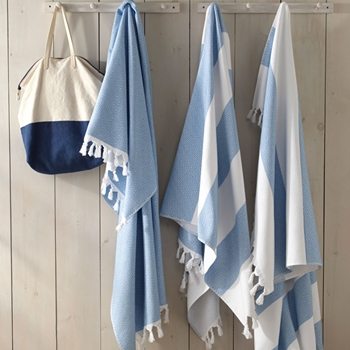 Toss a striped beach blanket over the couch, hang them along the coat-rack or take them out into the backyard to picnic. These lightweight little multi-taskers do it all in elegant, easygoing fashion.
The Straw Basket Organizer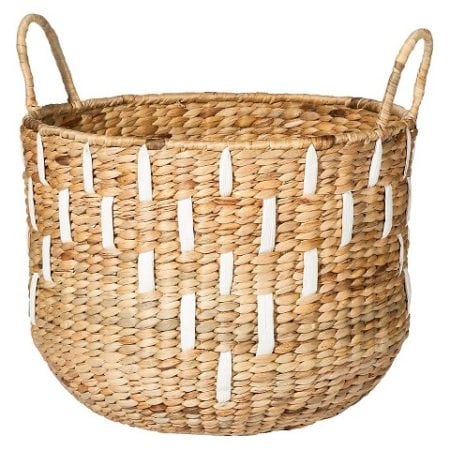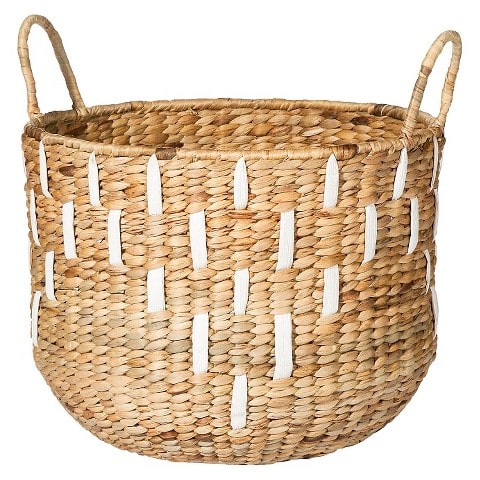 Trade in rustic woods for lighter, woven textiles…baskets in every size provide the perfect catchalls for stray sandals, extra beach towels, magazines and more.
The Succulent Centerpiece
Even perennials you've already planted can be a bit of upkeep, but cactus or succulents on the other hand? They're almost impossible to kill, so even those missing a green thumb can bring a little life indoors or out
The Tropical Pillow
Pop a trendy pillow amongst your neutral mix for a seating arrangement that's instantly, insanely seasonal. A bold palm print revitalizes any space in a snap.