I'm a rather low-maintenance gal, so I'm always on the lookout for easy ways to do my hair that don't require a flat iron, hundreds of bobby pins, or multiple squirts of hairspray. Luckily, this spring, the trend for hair is the scarf, and in respect to hair, this means headband.
I could not be more thrilled. Aside from being a totally adorable look, ladies everywhere can "do the scarf," no matter what kind of hair you have or what length you keep it. Since we all love non-discriminatory hair do's, here's how you do it:
Hair Trends: Scarves
1. The Scarf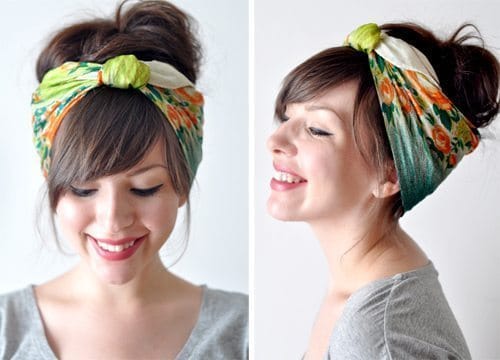 Take an everyday hanky. Twist it until it's narrow, wrap it around your head like you might a towel-turban right out of the shower. Opt for bright colors or patterns- have fun with it!
2. The Cloth Headband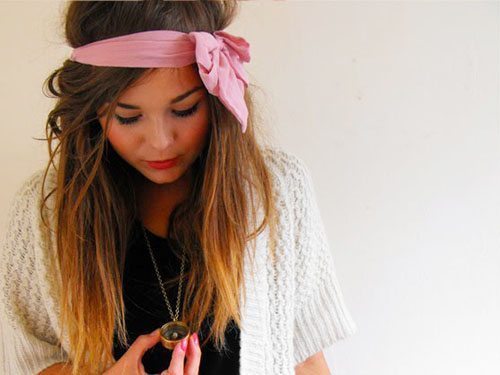 Made for you, the cloth headband has more structure. Gotta love the colors from American Apparel for only $14.oo!
3. The Long Scarf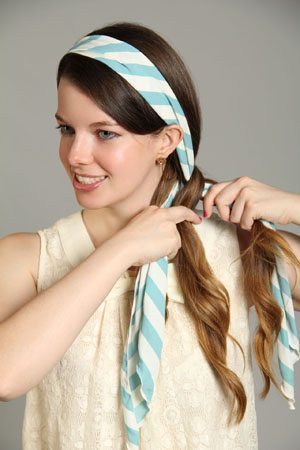 If you get the length right it can serve as a neck wrap as well! I love this look because it adds fun and volume to your hair, and you can have short, medium, or long locks and the extra ends of flowing scarf just add you your look of pretty lady. Etsy is a great place to find unique scarves-for-hair at a variety of price!
Get more Budget Fashionista