Our content contains affiliate links, so know that we might earn a buck or two if you click and buy :) !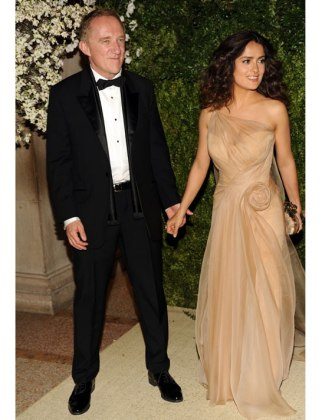 The actress stepped out at the 2011 Met Gala in peach-colored, curve-hugging Alexander McQueen. The rosette at her hip was an ideal finishing touch.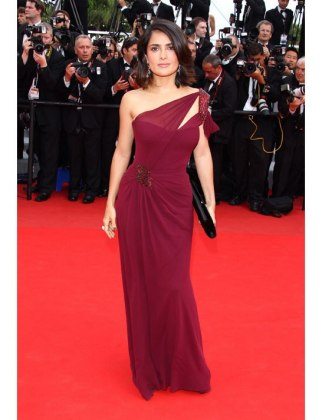 In early 2010, Gucci announced it would be adding couture to its label—and chose none other than Salma to debut the collection on the red carpet. How beautiful is this embellished cranberry gown?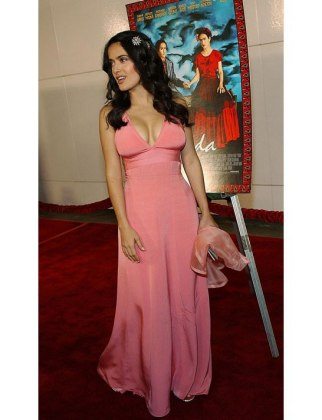 Nobody (but nobody) does a plunging neckline like Salma, here at the LA premiere of her film Frida in 2002.