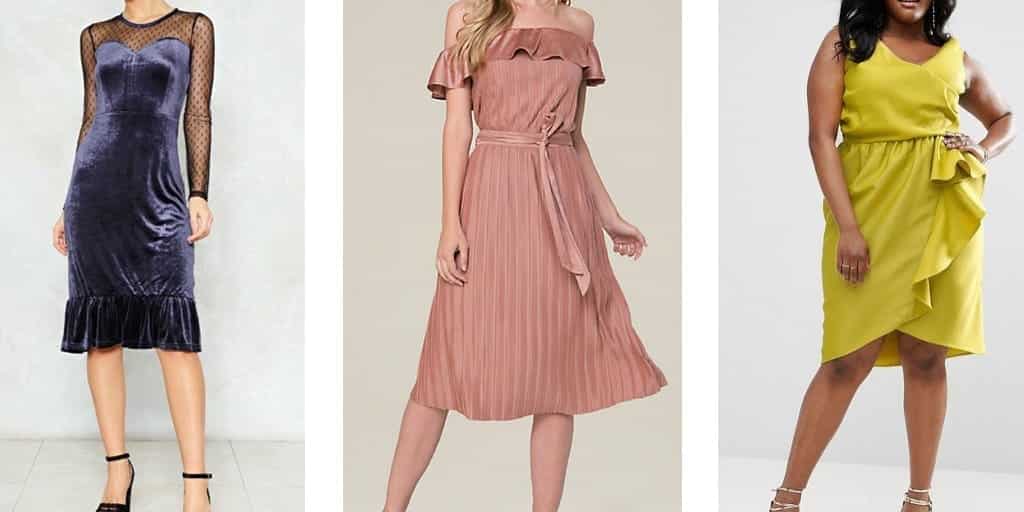 This post may contain affiliate links, which means I earn a small commission if you click and buy something (at no cost to you). See our privacy policy.
If you're old enough to remember the Seinfeld episode about a pirate shirt, you know that ruffles, no matter how trendy, can go terribly wrong. Poor George destroys his promising hand-model career and Jerry gets mocked by Bryan Gumbel — all over an overly ruffled shirt.
And, since every shop in the mall is bursting with ruffles these days, it's easier than ever to take a wrong step with the frill. I doubt you'll get ridiculed by Bryan Gumbel for it, but you might end up with a one-hit-wonder dress that wears like a giant, shapeless duster. You definitely don't want to receive party invites just because your ruffles inadvertently clean every table you pass by.
To keep you ruffling in style, I went shopping for 10 affordable, on-trend dresses for the fast-approaching holiday party season. All are priced under $200. Enjoy!
Ruffle Dresses for the Budget Fashionista
Wrapped Up Right
A classic wrap dress is flattering and never goes out of style (even when it's adorned with the season's hottest accoutrement).
Sleek and Strapless
Ruffles don't have to be layered or fluffy to have impact. A bold color, simple styling and oh-so-gentle nod to the ruffle trend make for a sexy, versatile dress that'll turn heads.
Midi Masterpiece
Show off your hourglass figure with this midi dress that's pinched in at the waist. The ruffle down the front and around the hemline draws the eye without adding width to your shape.
On-Trend LBD
I do have the thank the ruffle trend for adding a new flavor profile to the old LBD. For a black dress, this piece is decidedly feminine!
Velvet Verve
I absolutely love this blue velvet piece with sheer sleeves. It has just enough edge to it and the color is simply gorgeous. At $60, this is a steal.
It's Always Sunny in Ruffles
You'll be the life of the party in this sunshine yellow, sleeveless dress. Add a blazer or cardigan if it feels too summery.
Super in Suede
Double down on texture with a pleated, faux suede piece from Bebe. This is another piece you can wear year-round. Show it off at a holiday party and then reach for it again when you're headed to a daytime wedding next spring.
White After Labor Day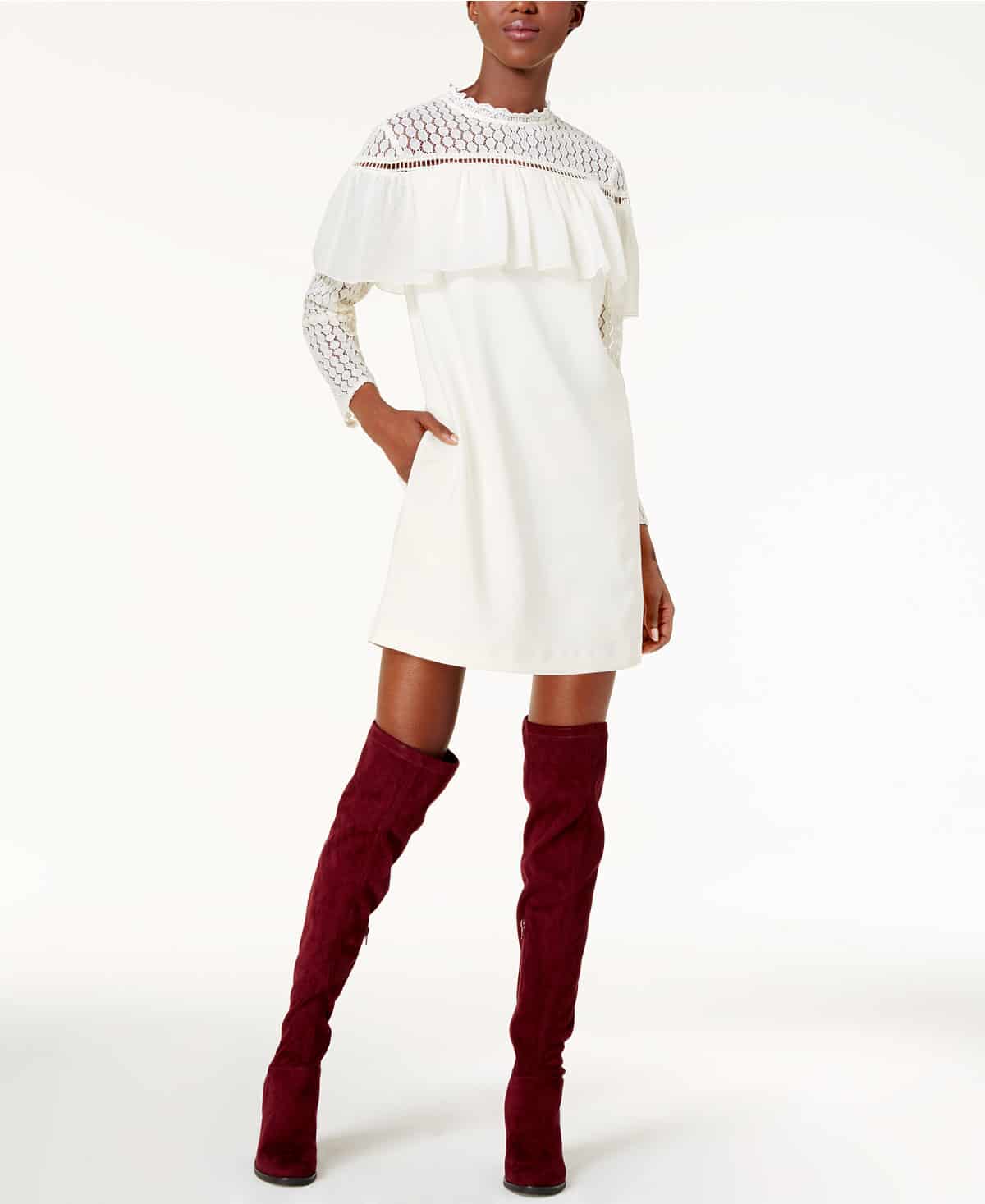 Add to your collection of winter whites with this casual piece from Macy's. Pair this LWD with OTK boots and a trench coat, or throw on leggings and wear it as a tunic.
Romancing the Ruffle
Floaty and light, this floral number from Shopbop shows off your romantic side. Combine it with a soft grey strappy heel and go light on the accessories. Practice your demure smile, and you're good to go.