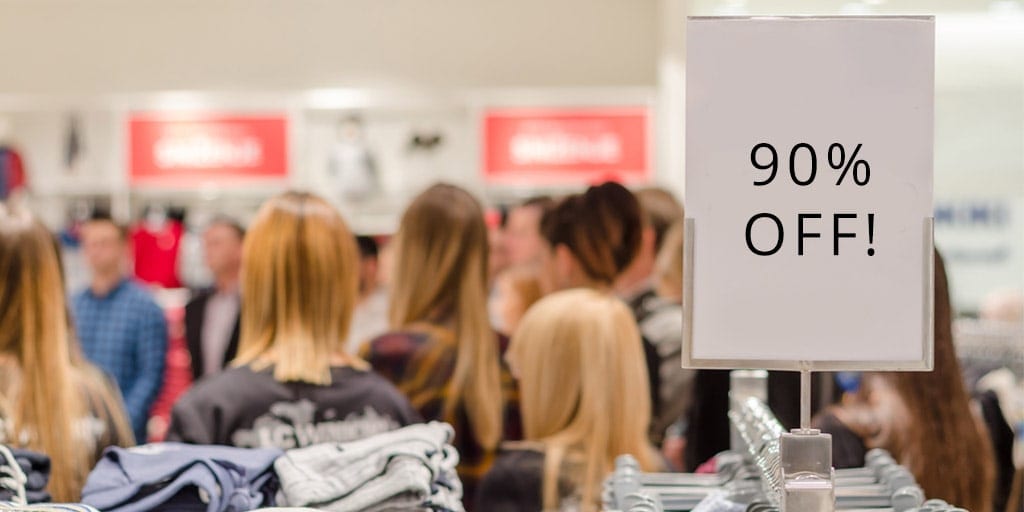 This post may contain affiliate links, which means I earn a small commission if you click and buy something (at no cost to you). See our privacy policy.
For the battle-tested bargain-hunter, the true holiday shopping experience doesn't begin until the day after Christmas. It takes a true warrior to spar in the parking lot, exchange those unwanted gifts and then jump on real savings opportunities — all without losing your mind or ending up with more stuff you don't really need.
If you're committed to mall shopping in the days after Christmas, give yourself the best shot at success with post-holiday shopping tips.
Mission-Critical Post-Holiday Shopping Tips
Plan for Those Unwanted Gifts
The need to return those unwanted gifts — or use up those gift cards — often lures us to the mall between Christmas and the New Year. Then, while waiting in the return line, we spot a not-to-miss clearance rack. Mad, unnecessary shopping ensues.
Sound familiar?
You could spare yourself some clearance exposure by planning a different path for those unwanted gifts. Some could be re-gifted later, others could be donated, and still others could be swapped with your friends who also have unwanted gifts. And if you have gift cards, you can sell or exchange those at Cardpool and similar sites.
Take a hard look at your unwanted gift pile and decide if the return is actually worth the work involved.
Get Your Head Right
If you do want to head to the mall, get yourself organized first. Know that the biggest savings opportunities will be on winter wear and holiday items.
Consider what you need in these two categories, and where you'll store them if they're not in use right away. You're ahead of the game if you have designated storage places for off-season clothes and holiday decorations.
Personally, I've learned not to buy holiday goods after Christmas because I'll store them and then forget I have them. It doesn't matter how much I save on something — it's not a good deal if I never use it.
When buying winter wear, go for classic styles and cuts and avoid the ultra-trendy pieces. Your goal is to extend the wearing season for those pieces into next winter, thus reducing your cost-per-wear. As an example, you'll get away with wearing a bold, patterned trench coat this year. But that same coat may feel ridiculous next year.
The more you plan ahead, the easier it will be to say no to those deals that feel too good to pass up.
Remember those Winter and Spring Birthdays
Upcoming birthdays present another way to get in on those post-holiday sales. But in the frenzy of giving, receiving and returning, we often forget about birthdays that are just around the corner.
Make a list of birthdays you'll have to cover over the next few months and keep your eyes peeled for appropriate gifts. If you see a good savings opportunity, it's worth it to buy a birthday present early and store ot until the big day.
Skip the BOGOs and GWPs
This time of year, retailers are motivated to clear inventory. And one way they get it done is through buy one, get one and gift-with-purchase offers. These are designed to get you to take home more stuff, and they tempt you into spending more than you planned.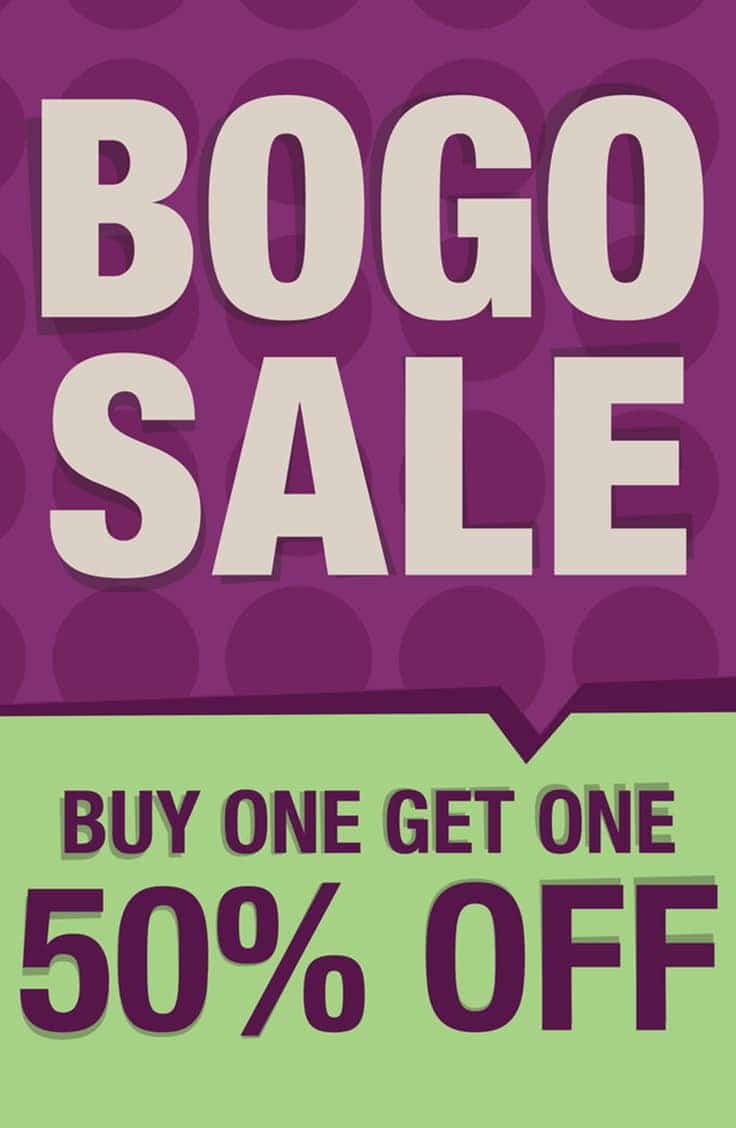 As a rule, just avoid the BOGOs and GWPs in your post-holiday shopping. The only exception would be if you honestly need everything in the deal. If you planned on buying two pairs of leggings, then go for the BOGO leggings. If not, leave those 'savings' for someone else.
Do the Physical Prep
The last thing you want is to get hangry while standing in the return line. That's when judgment weakens and you start thinking you'd like those neon earmuffs for 90% off.
On shopping day, eat your favorite breakfast and stash a water bottle and a protein bar in your tote. You're a shopping warrior, after all, and warriors perform better with a little sustenance.