Our content contains affiliate links, so know that we might earn a buck or two if you click and buy :) !
4. When in doubt, wear black…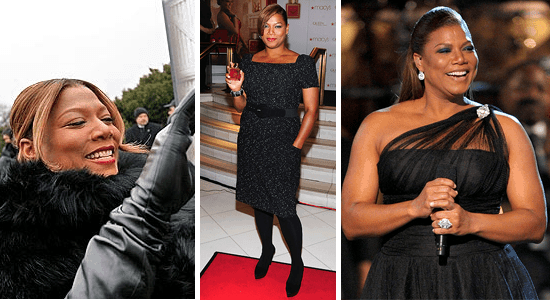 …but be sure to kick it up a notch with some super stylin accessories like a sparkly cocktail ring, gold hoops or go kick it up a notch by throwing on an of-the-moment fur wrap.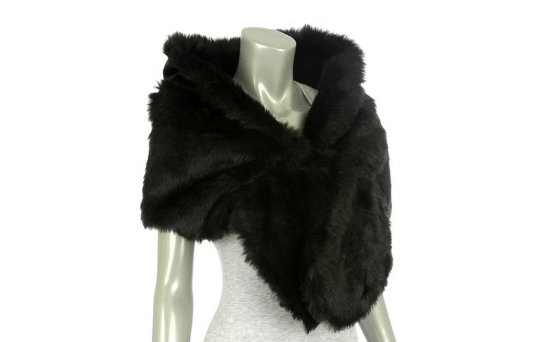 Faux fur caplet $59.99 from Amazon
5. A smile really is the best accessory

There is no question, Queen Latifah has one of the best smiles in the business. Her beautiful smile is the topper to a lady who is brimming with couture confidence! The best way to emulate this last component of the Queen's killer look? It's simple: brush and floss 2x a day and be sure to visit your dentist regularly!
At the end of the day, Latifah knows, truly knows, who she is and it shows! I mean, have you ever seen anyone who looks more at ease, more relaxed, more comfortable in their own skin? All the while maintaining flawless personal style? That kind of effortless execution is a true thing of beauty. No wonder they call her the Queen. What's your favorite thing about Queen Latifah's style?