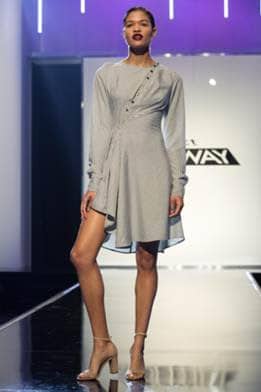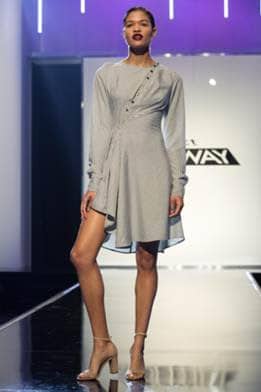 Last Thursday on Season 16 of Project Runway, the contestants were challenged with creating a fashionable menswear-inspired look for women using fabric provided by JCPenney. The winning design is now available for $39.99 at JCPenney.com, and in select stores.
The design, seen below, was inspired by the classic men's button-up dress shirt. Its every day utilitarian design offers elegance with versatility. The designer, Margarita Alvarez, wanted to give a modern take on the Men's Dress Shirt, and reverse the concept by making a shirt dress with asymmetrical closures and intricate draping that looks polished and effortless.
My Take
My take? I love the shape of this dress. It's interesting without being weird, and it looks to be very flattering with that fitted waistline. For $40, it's a steal.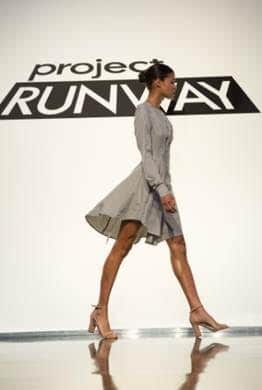 Now, would I feel weird wearing this dress out somewhere? Maybe, depending on the crowd. I wouldn't wear it to a fashion blogger's convention, for fear of being asked every 2 seconds, "Is that the Project Runway dress?" But I would wear it out to dinner or to a work function with my hubby.
Would you wear it?