Thank you to Zadig & Voltaire for sponsoring this post. All opinions are my own.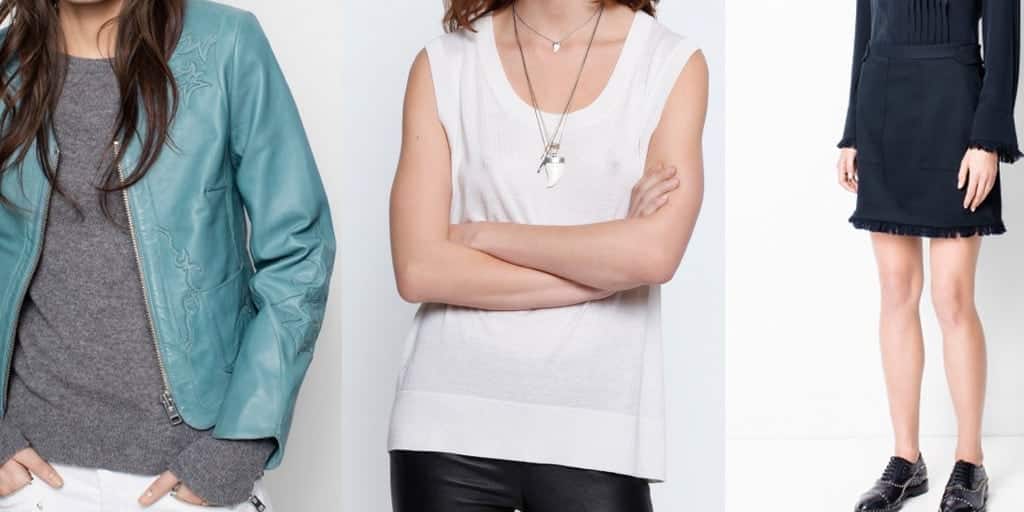 I love new clothes. If everyone could just wear new clothes everyday, I reckon depression wouldn't exist anymore.
Maybe Sophie Kinsella's perspective in Confessions of a Shopaholic was a touch extreme, but isn't there a smidgeon of truth to that? I mean, how do you feel when you first wear a new outfit you love — confident, maybe even unstoppable? That's why we love sales so much.
A good sale is the standard, holiday weekend discounts you find at Macy's or the Tuesday-afternoon deals at Kohl's. A great sale is the event that happens only once a year, like the Nordstrom Anniversary Sale and, yes, the Zadig & Voltaire Warehouse Sale. The Zadig & Voltaire deals are not-to-be-missed — which is why I'm thrilled to be one of few online outlets that's been given the nod to promote this event.
Warehouse Sale Details
First, let's cover the basics. This is an online sale, happening now through July 27, 2017. Products are discounted from 60-70%. The selection includes pieces from Zadig & Voltaire's current spring collection and from past seasons. You can pick up women's ready-to-wear, accessories and men's ready-to-wear pieces. Shop the sale here.
Shipping and Returns
Zadig & Voltaire's standard policies apply to sale purchases. There are two points you need to know.
Items marked final sale are non-returnable.
Free shipping on all orders.
Now, let's get shopping.
Our Picks for Work
White Blazer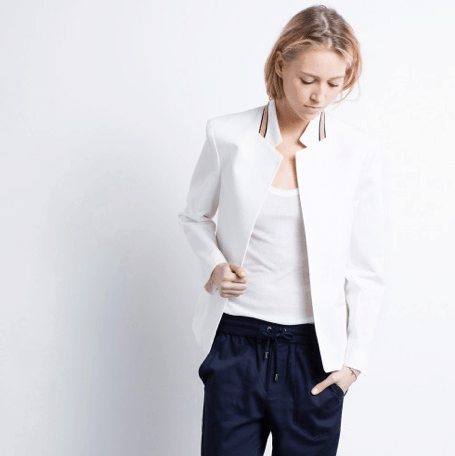 A white blazer? Mind: blown. I love, love, love this stand-collar blazer. Not only because it's white, but also because the silhouette is very straight and structured. Translate that to mean it's universally flattering.
You can wear this blazer with almost anything. Use it to dress up a pair of jeans if you have a business-casual office. Or, put it over a shell top and your straight-leg trousers for a new twist on an old combo. You can even wear this jacket to liven up a sheath or fit-and-flare dress.
Camisole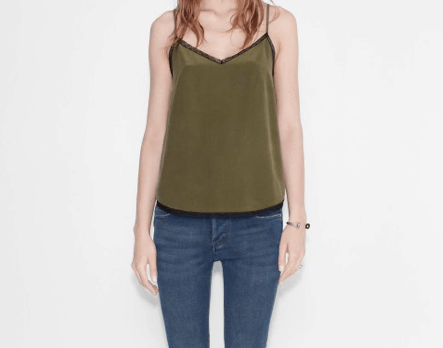 A simple, stylish camisole is a must-have for summer. This one is 100% silk and features black lace detailing. You could layer this with your new white blazer or any light cardigan.
Straight Leg Pant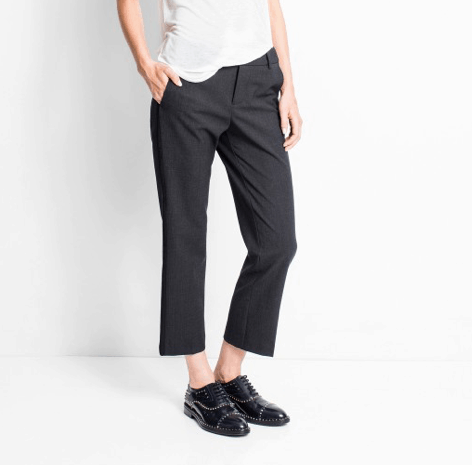 Straight-legged trousers are a classic choice for the office. A cropped hemline adds more interest to the standby, and invites you to show off your cutest pair of shoes.
Coral Print Blouse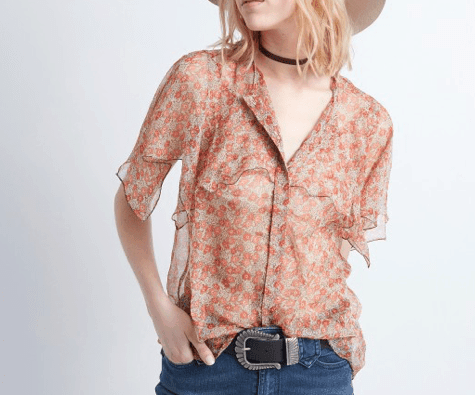 If you don't have enough light, breezy blouses on hand, summer at the office just doesn't feel like summer at all. This ruffled, coral blouse is on-trend and versatile — a not-so-common combo. Wear it under blazer or alone with trousers or a pencil skirt.
Our Picks for Play
The Upgraded White Tank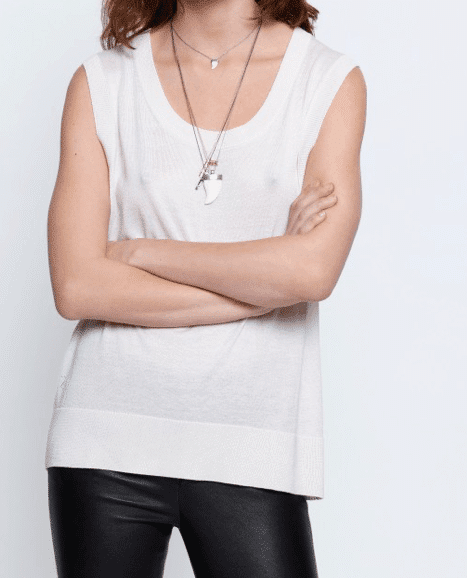 White tanks are so much better when they're the silk-and-cashmere type. This loose-fitting top can be worn tucked or untucked, layered or alone. It also makes a perfect backdrop for a long pendant necklace.
The Fringed Skirt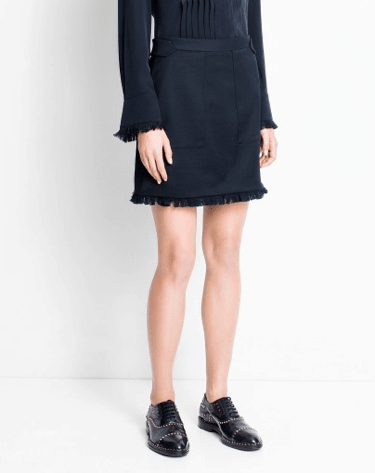 Change up your skirt game with some fringe! This chic, casual piece would pair well with a kitten heel, a sandal, a loafer, and even a nice sneaker.
Splurge-Worthy: Lambskin Jacket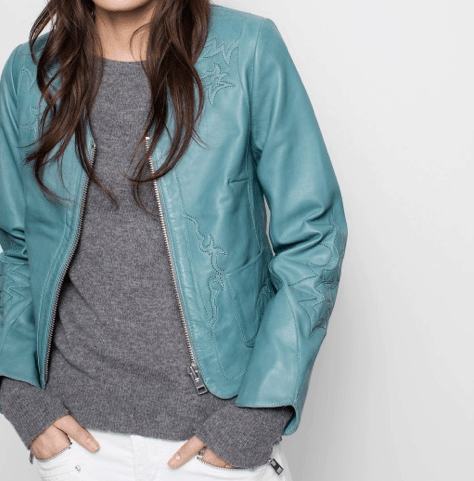 There's just something about colored leather that's always on point. The cowboy-patch details on this jacket add tons of interest, too. If you happen to have an excess of funds in your fashion account at the moment, this striking piece is worth a look.
The Zadig & Voltaire Private Warehouse sale runs through July 27, 2107. Shop early for the best selection!