Our content contains affiliate links, so know that we might earn a buck or two if you click and buy :) !
Rear View Coverage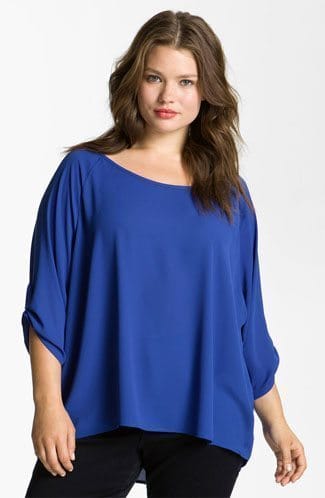 Bellatrix Tab Sleeve To, $68 from Nordstrom
Seriously, is there anyone on the planet who doesn't have SOME issue with their butt? I mean, no one I know is a butt model or strutting around in thong bikinis (although I did see an 85-year-old man sport the look at a waterpark once, but the memory still give me night terrors, so that conversation will stop right here, thank you very much).
In any event, we ALL have some issue with it and sometimes the best thing is to cover up the junk in the trunk and call it a day. Pair a hiney-hiding high-low top like the one above with colored pants and voila! Butt-be-gone.
Have a favorite pair of colored pants? Tell us about it and let us know what you do to make the look work.