Our content contains affiliate links, so know that we might earn a buck or two if you click and buy :) !
Throw a Fit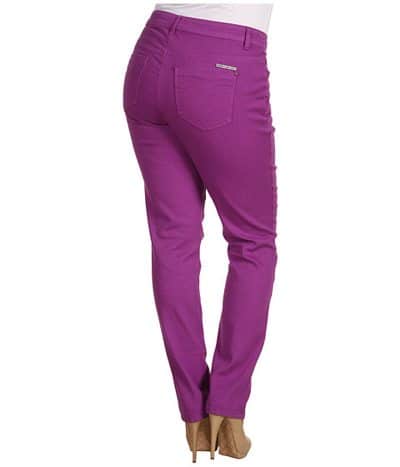 DKNY Jeans Plus Size Soho Skinny in Maui, $98 from Zappos
I don't care what style is in or what size you are, wearing the wrong size can look, well, ridiculous. I used to try squeezing my size20 self into an 18 ("oh, c'mon," I'd think, "it's just one little size smaller") and while it would work, I ended up looking more hoochie than hot, not to mention feeling very uncomfortable. And it works the other way around. Going too big hides those curves—flaunt that bod, don't cover it up.