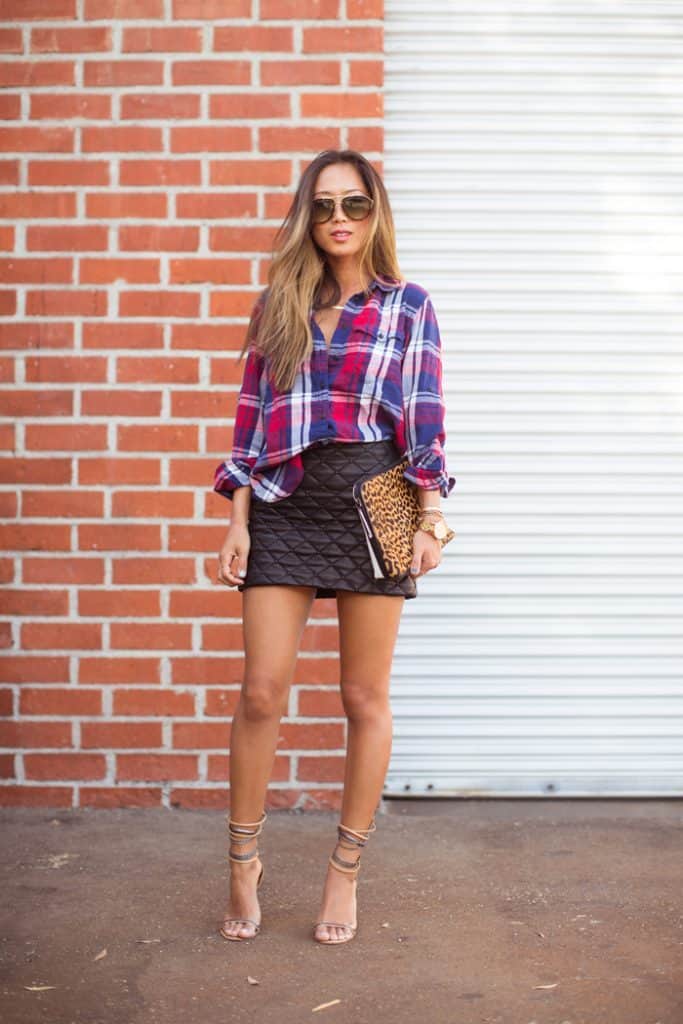 Shirts, jackets, skirts, pants… simply, the Plaid + Leather look is all the rage. I think it's the combination of "bad boy/girl" meets "Sweet Country" – or all those images of attractive men next to kittens – basically, it's the whole yin-and-yang thing. No matter how you mesh it, it's totally hot. Here are our favorite plaid and leather finds!

Here's How to Put Together a Killer Plaid and Leather Look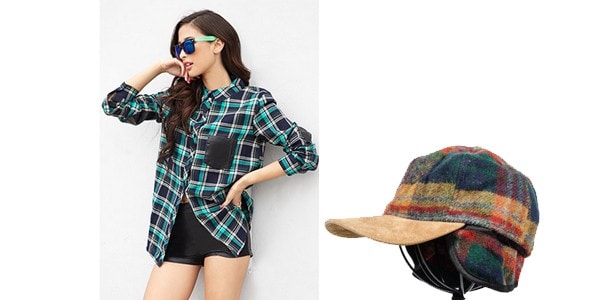 Leather-on-Plaid Shirt: At Forever21, this is just $17.80. I LOVE this look – it's innocent, casual, but has a nice sassy edge.
Plaid Hat, Leather Trim from Eddie Bauer – $45. Check out the ear flaps! This is a great winter piece for you or your guy.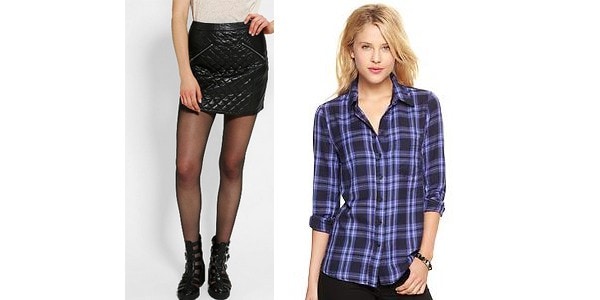 Leather Skirt & Plaid Shirt, get the skirt for $29.99 at Urban Outfitters and the shirt from Gap for $34.99.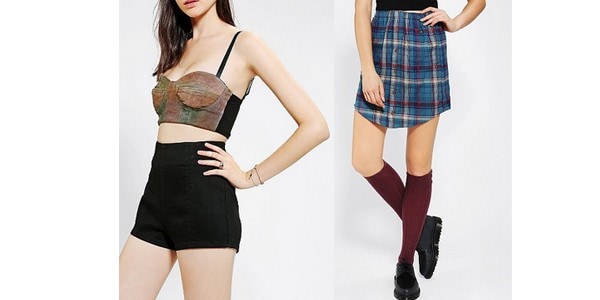 Plaid Skirt & Leather Halter, get the skirt for $19.99 at Urban Outfitters and the Leather Halter Bra Top also from Urban Outfitters for $19.99.
What do you think of the plaid and leather trend? Tell us in the comments section!
Get more Budget Fashionista