Our content contains affiliate links, so know that we might earn a buck or two if you click and buy :) !
4. A Puppy or Kitten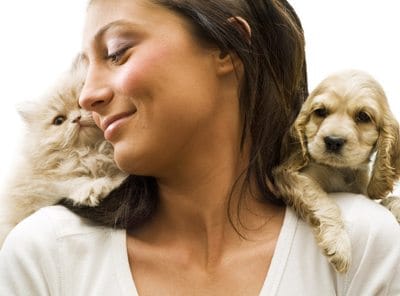 Puppies and kittens are cute, fuzzy, and don't care if you haven't shaved your legs since Simon left Idol. They don't judge the fact that you spend four hours at the mall (and idn't buy a thing )and you're not required to display the "handmade" tissue cosy made by their Aunt Edna. And, as a rule, puppies and kittens love Oprah and Project Runway, which makes them the perfect companions. Show even more love by adopting your pet from the local Humane Society.