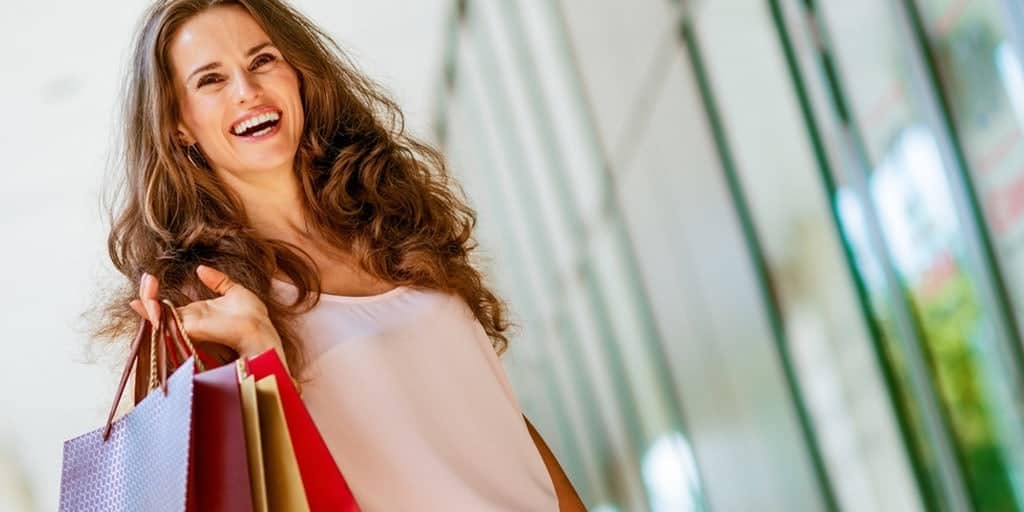 Here are some quick tips for getting the most bang for your buck from Outlet Malls.
Tips for Shopping in Outlet Malls
Check Online for Coupons
Register online for outlet mall VIP clubs and receive exclusive discount coupons, including coupons for . For example, if you register online for the Chelsea Premium Outlet VIP club, you can receive coupons for up to an additional 25% off at outlet stores like Adidas, Furla, and Anne Klein.
Check Facebook and Twitter
Most top outlet malls have their own social media pages that list coupons and special deals. For example, on the Jersey Garden's outlet mall facebook page, I found a coupon for 30% off at H&M.
Use Giftcards to Help Control Spending
There's a tendency to overspend when it comes to outlet malls. Use a giftcard like the American Express Holiday Gift Card, which allows you to control your spending and give back. Amex gives your $3.95 fee back to charity and you don't get charged any additional fees when you use it.
Shop During the Week
Outlet Malls can be a mad house on the weekends and quite messy. The best time to shop is during the week (Monday-Thursday) and in the mornings if possible.
Check the Label
Some outlets feature clothes, called private labels, specially made for the outlets.It has been reported that over 70% of the items stocked in the Saks Fifth Avenue Outlet are made just for the outlet store. These items are NOT the same items as sold in the main stores and sometimes can be of lesser quality.
A quick way to spot these items is to look at the label. If it says "factory outlet" or is glued, rather than properly sewn on, and/or if the label different than the label of items sold in the stores, then it is probably an outlet store private label. Some outlet stores ONLY carry items specially made for the outlet stores (ex. Anne Taylor Factory Outlet). So if you like to shop at these stores, go in there knowing that you're not getting the same items sold in stores, so the "deal" may not really be a "deal."
Get more Budget Fashionista