Our content contains affiliate links, so know that we might earn a buck or two if you click and buy :) !
3. Choose Everyday Items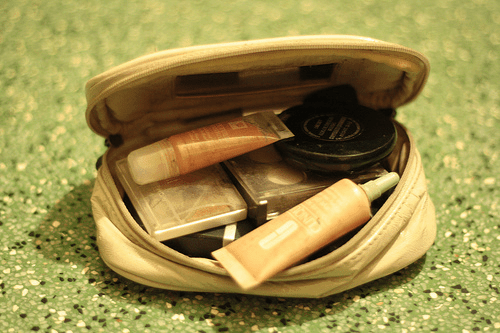 Source: Flickr Creative Commons 
Now that you have only good, clean makeup in front of you, it's time to pull out what you use every day. If you have a gorgeous, glitterly eye shadow that's just for special occasions, we're not saying to throw it away. Rather, grab a small tray or bowl and place those lesser used items in a different space. When you are done, you should have very basic items left to be placed in your bag: foundation, concealer, blush/bronzer, powder, eyeliner, primer/mascara, two eye shadows, lipstick/lipgloss, and any makeup brushes that go with the aforementioned items.