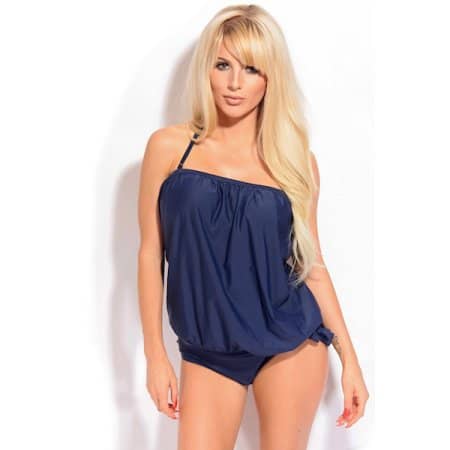 Editor's update on October, 2016: Walmart.com no longer carries Norma Kamali suits. Bummer!
But there is still good news. This big discount retailer does have some nice, and super affordable, suit options for women. I've updated this article to remove the (no longer functional) links and replace them with cute and affordable Walmart swimsuit options.
Full Swimsuits from Wal-mart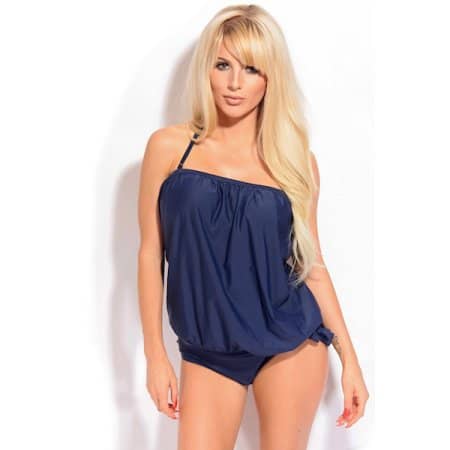 Dippin' Daisy's Solid Navy Bandeau Blouson Tankini Swimwear, $34.99, Walmart.com
This loose tankini style is super intriguing, right? Tops that have a built-in "tucked" look are generally flattering, because they follow your body enough to remain feminine, without being tight enough to accentuate trouble areas. This suit has the same look. Plus, it makes a statement for being different enough from the same-ole, same-ole tankini. Wear it confidently at any age!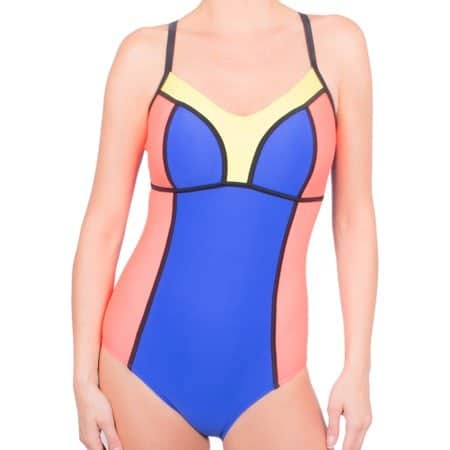 Sporty fashionistas will like this neoprene suit, with its full coverage and bright color blocking. Wear this as a bodysuit too — just add jeans or a denim skirt and you're ready for anything.
Bikini Tops from Walmart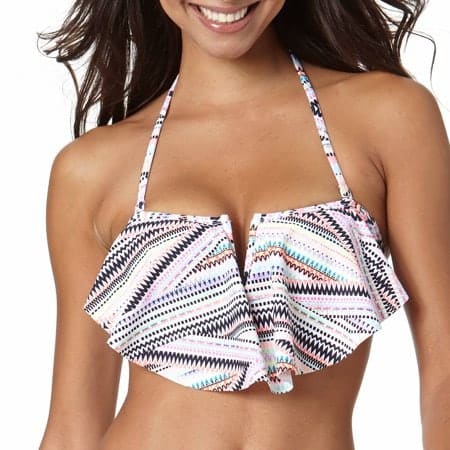 In my (humble) opinion, clothes labelled as juniors are not the exclusive territory of teens. If you can make the sizing work for you, a juniors' piece is often less expensive than an equivalent women's version.
This juniors bikini top adds a lot of shape for a smaller-chested fashionista, and you can pair it with solid black bottoms. It's a more interesting option than the standard triangle bikini top.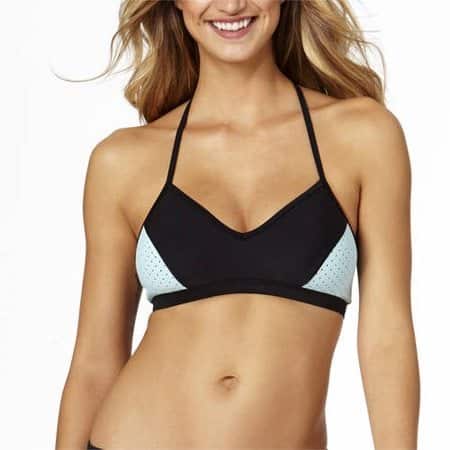 A sporty top works on many body types, as long as you don't plan to go for a jog on the beach. This black-and-white piece is super versatile — pair it with bottoms of any solid color and you're ready to roll.
Bikini Bottoms from Walmart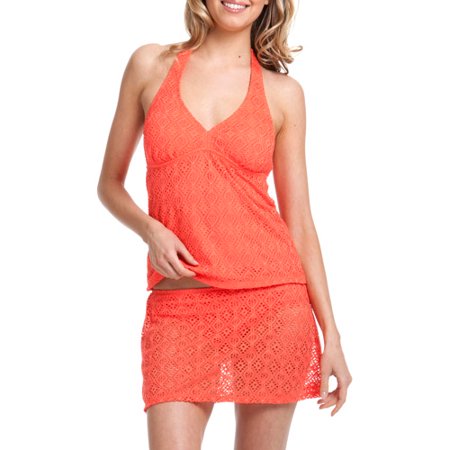 I like skirted swimsuit bottoms; they're feminine and flattering at the same time. Plus, it's an opportunity to wear a short skirt, and who doesn't love that? This coral-colored bottom is one part sexy and one part conservative, all for less than $9. Pair it with the matching top, or reach for the solid black triangle top.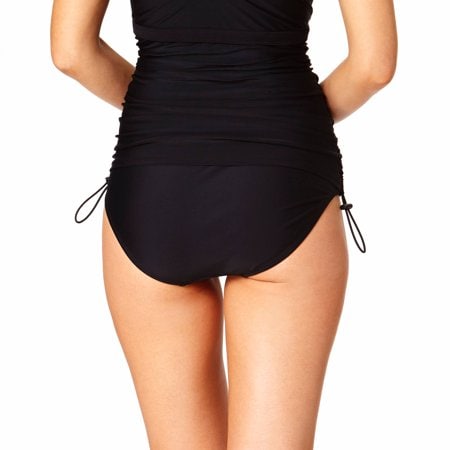 One of my rules is to have at least one pair of black bikini bottoms on hand. This pair is great for that standby piece — you have good coverage front and back, so you can feel comfortable tossing these in a tote for a last-minute lake or beach trip.
Have you purchased a swimsuit at Walmart? Let us know in the comments!
Get more Budget Fashionista