Yes Looking to update your winter look? Get winter chic like newlywed Nicole Richie, or should we say, Nicole Richie-Madden. What we love about Richie's look is the mixture of trendy and classic pieces. A wide brim hat is a classic, but pairing it with a skull print scarf makes the look young and fresh. Draped jackets have been a popular trend this year so try a textured style that's lined with fur to stay warm during the colder months. Black calf boots and aviator shades are great accessory choices and compliment Nicole's look. A bit of color is perfect for those dreary winter days and the quilted red chain bag definitely pops against the textured draped jacket. This is the kind of look that makes you stand out from the crowd.
Get Nicole's look for less: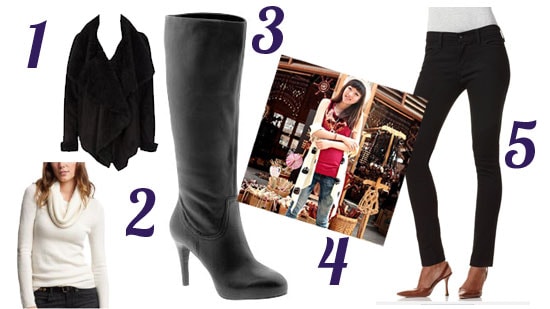 1. Draped Jacket
2. Cowl Neck Sweater, Gap, $49
3. Tall Boots, Piperlime, $89.99
4. Skull Scarf, Yesstyle.com, $15
5. Denim Leggings, Macy's, $32.99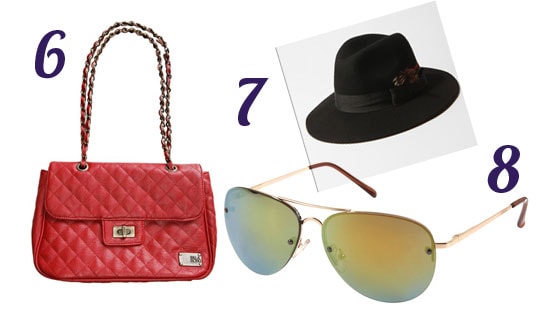 6. Quilted Chain Bag, Swell$39.50
7. Wide Brim Feather Hat, Urban Outfitters, $34
8. Gold Mirror Aviator Shades, Top Shop, $24
Love this post? Subscribe for Updates.