Our content contains affiliate links, so know that we might earn a buck or two if you click and buy :) !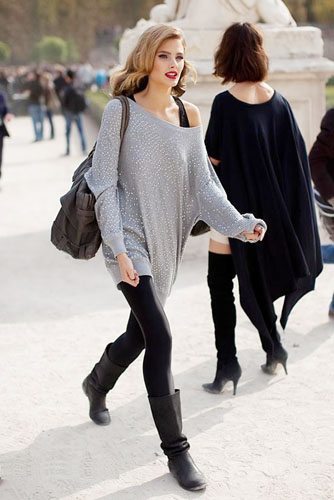 Add extra sheen to a slouchy boot with skin-hugging shiny leggings and a sequin sweater. Sunday afternoon never looked so bright!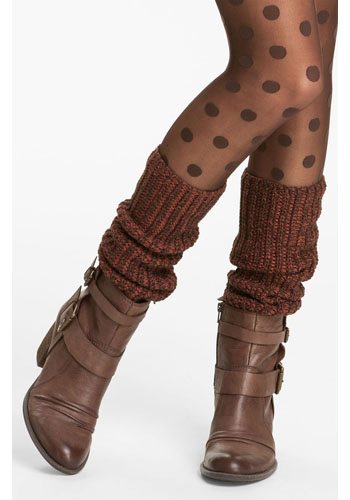 Hue Slouchy Leg Warmers, $16 from Nordstrom
When the cool breeze really sets in, take it up a notch (literally) with a pair of leg warmers. They're the dash of soft and cozy that'll accessorize any pair of boots.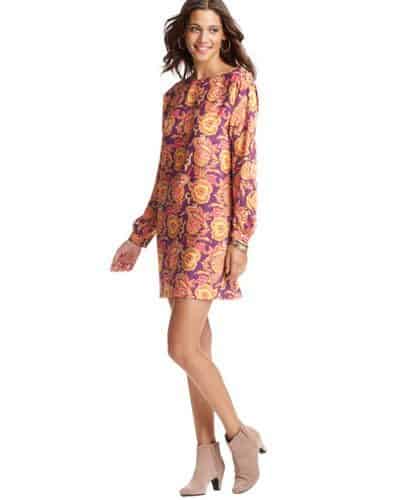 Paisley Print Blouse Dress, $79.50 from Loft
For the boot that goes with everything– neutral ankle-style–options are aplenty! Go boho in a printed sheath.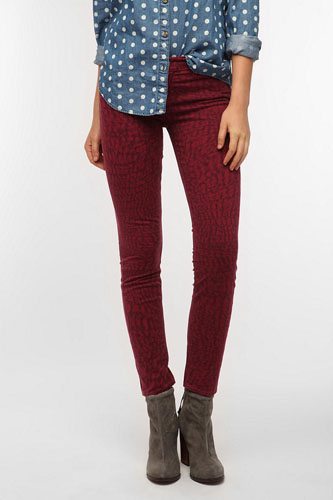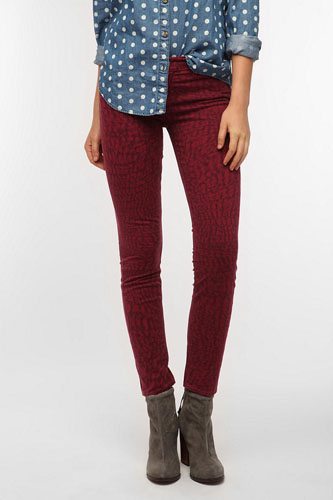 Dittos Dawn Skinny Jean–Croc Print, $99 from Urban Outfitters
Or keep casual in colored jeans. The neutral tone of the ankle boot anchors all kinds of prints and textures in solid style.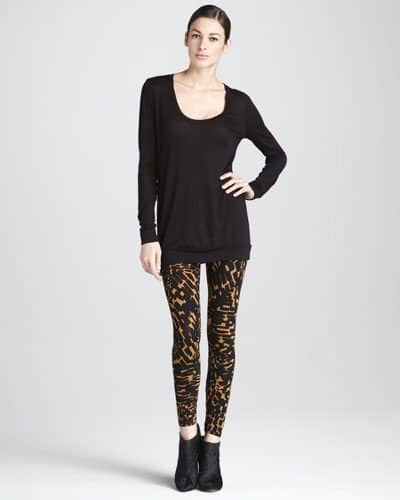 Three Dots Printed Leggings, $88 from Neiman Marcus
And no matter what you wear, there's nothing wrong with showing a little skin! Especially when it's peeking out between your booties and pleasantly printed leggings.
How will you style your old boots to feel fresh?