Our content contains affiliate links, so know that we might earn a buck or two if you click and buy :) !
Brush Your Brows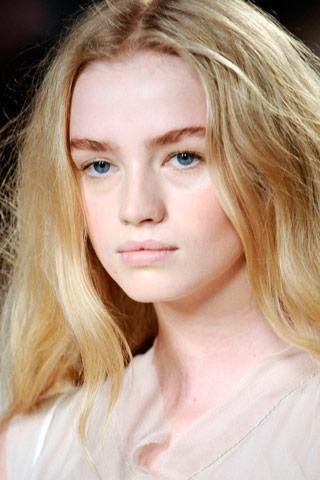 Fuller eyebrows are totally in right now, and they compliment this look well. If you've been taking it easy with the tweezers then you're off to a good start. Brush your eyebrows to tame any wild hairs and apply clear brow mascara if needed. A natural shade of brow pencil can be used to fill in brows that have been overplucked.
Go Light on the Lips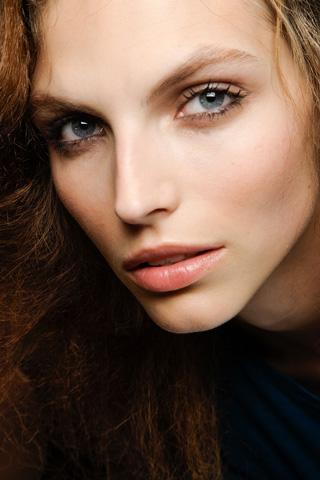 Apply some lip balm to keep your lips looking soft and moisturized. There are also tinted lip balms and very light lip glosses that go really well with a natural look.
All photos courtesy of Style.com