Our content contains affiliate links, so know that we might earn a buck or two if you click and buy :) !
Early Betsey Johnson Label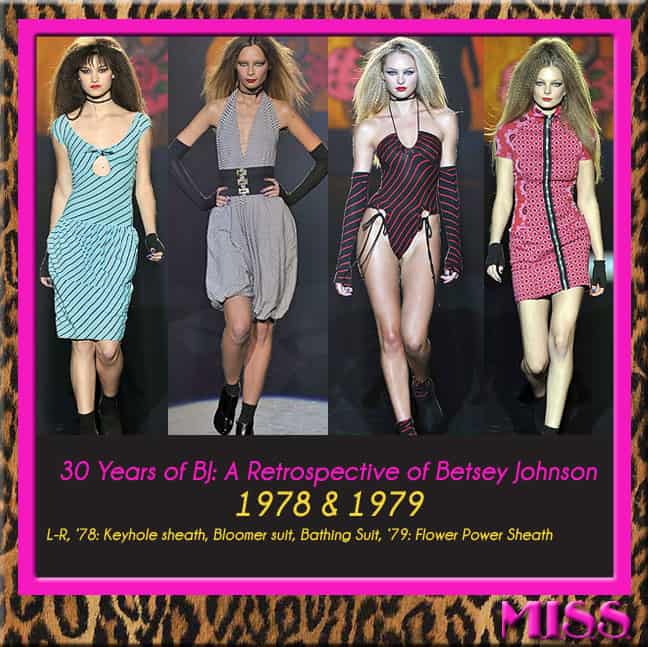 The label took off and as famous and infamous began to be seen wearing the BJ designs, orders piled in. At one point, the label overestimated the demand for a dress worn by Madonna, and over produced, almost losing the company in the process. As Betsey remembers: "At one low point, we opened up my loft and put all of my vintage up for sale. It takes three months to make up for one month of bad business. You go through ups and downs, but you never really are a sure bet." (WWD, 2001)
In 1999, the Council of Fashion Designers of America awarded her its coveted Timeless Talent Award, and in 2009, Johnson received the National Arts Club Medal of Honor for Lifetime Achievement in Fashion.
Betsey is known for her enthusiasm, bold clothing design and her own signature style. She does a cartwheel and splits at the end of every Betsey Johnson runway show.
Mrs. Johnson continues to produce youthful, relevant, exciting clothing.
After fighting both career and personal battles (breast cancer, three divorces) she relishes her hard-earned life today, full of fashion and hard work, her daughter Lulu and two granddaughters.