Our content contains affiliate links, so know that we might earn a buck or two if you click and buy :) !
Monochromatic Manicure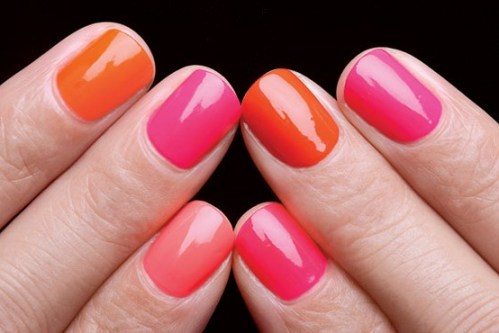 Select five hue variations of the same color and paint each nail a different shade. This manicure, featuring shades in the aqua and navy families, is both subtle and noticeable. You can wear this look to the office or on an evening outing, and a shade that goes well with your undertones will make this manicure look even better. Women with cool undertones look great with green and blue manicures, while those with warmer tones should choose peach, red and bronze polishes.