This post may contain affiliate links. See our privacy policy.
Summer is about fun in the sun, right? If you're looking forward to a beach vacation, you need your beach wear in order asap. Here are five pieces that will come in handy. An added bonus: you won't pay more than $90 dollars for these beach vitals and most picks are under $50.
1. The Faux Two-Piece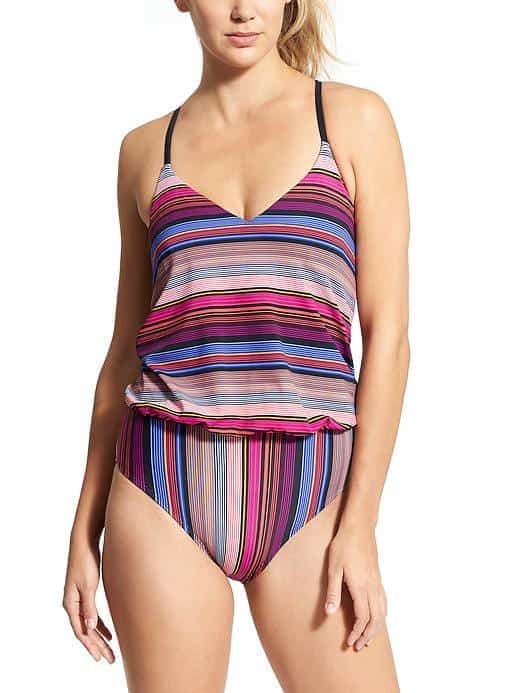 At $87, this piece is a tad spendy, but it ticks all the boxes for a perfect summer suit:
Looks like a two-piece but it's actually one? Check.
Forgiving silhouette? Check.
On-trend styling? Check.
Underwire for proper support? Check.
Modest cut with good coverage for your bum? Check.
Plus, this suit easily converts into an outfit. When it's time to head up to the beach bar for a cocktail, just slip on a pair of shorts and your suit will look like a cute top.
2. The Crochet Cover-Up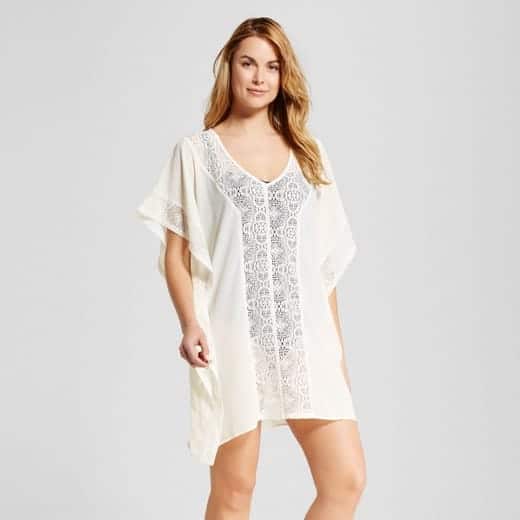 Why not cover up in style? This oversized poncho from Target is stylish and comfy. You're still wrapping up, but you're also getting just enough see-through action to keep it interesting. For less than $20, you can staff this poncho in your beach bag, so you're always ready to go.
3. The Classic One-Piece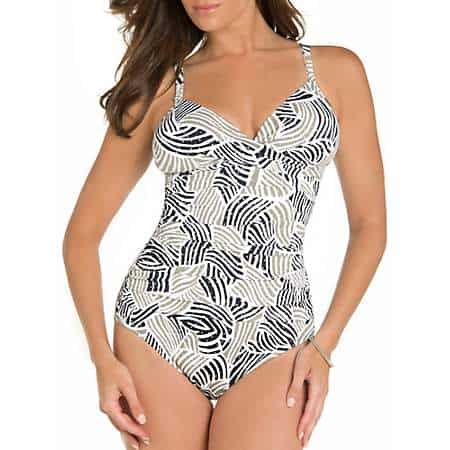 Yes, you can be sexy and modest at the same time! This one-piece has a gorgeous gray/green pattern with accents of white and black — it's flattering for any body type. A shelf bra and thick straps provide plenty of support for the chest, and the low-cut thigh means your backside is covered.
4. The Swimdress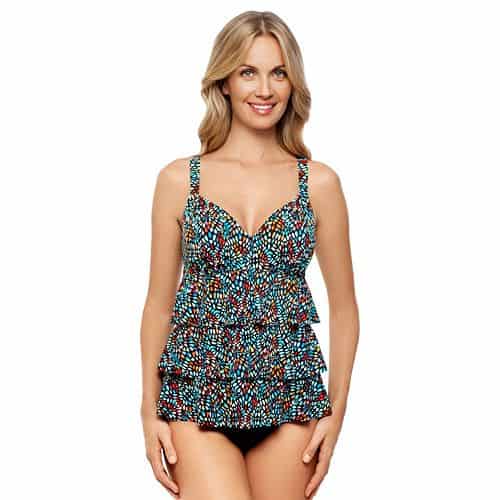 Dress up your beach look with this ruffled number that offers extra tummy support and a built-in bra. This is a unique look that anyone can pull off to show some leg. If you like this look but need more coverage, wear a black sarong to cover the legs when you're out of the water.
5. The Caftan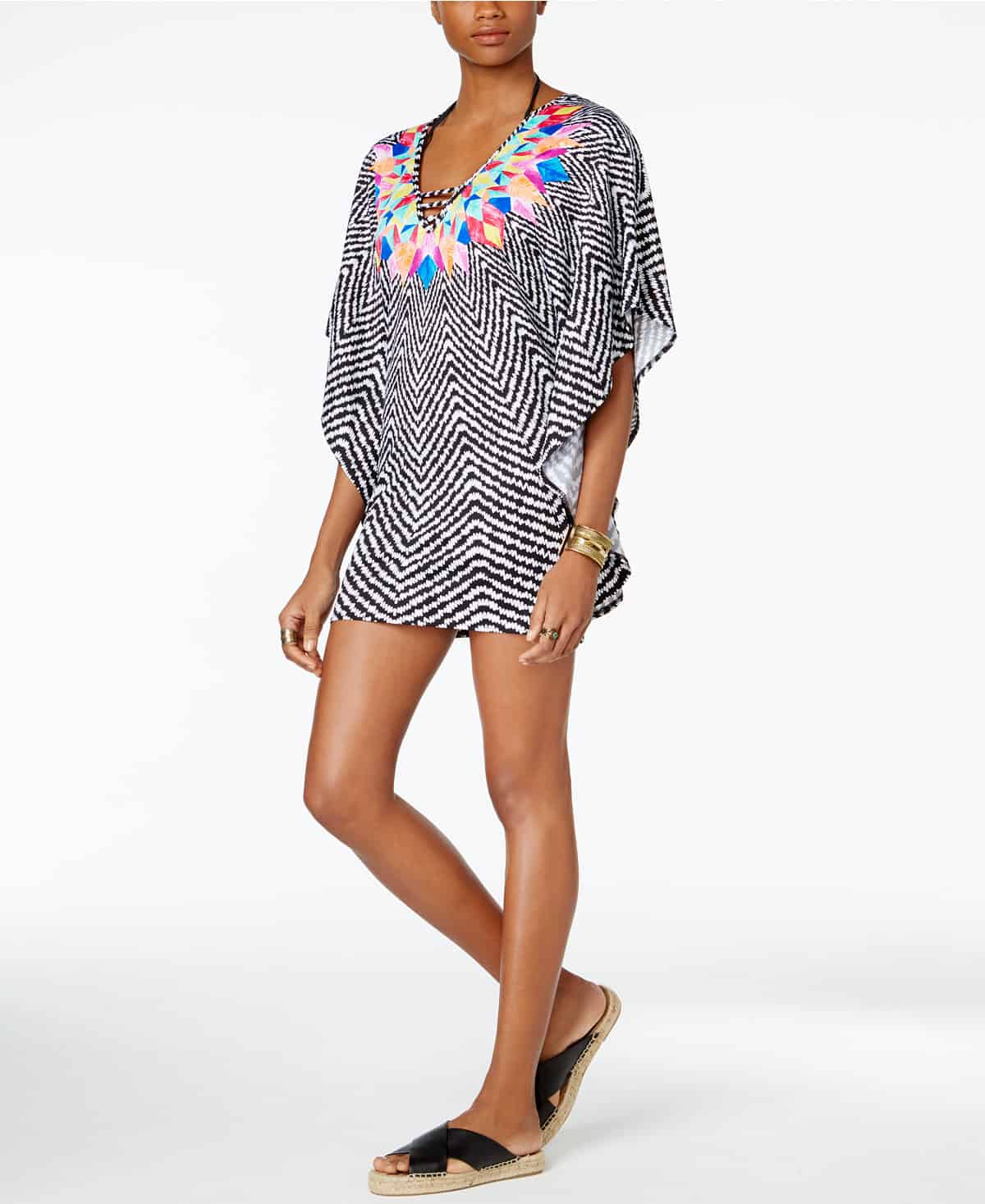 This $28 caftan includes almost every color in the rainbow, with an emphasis on black, white and pink. Wear this piece to the beach (you can get a matching suit at Macy's), or not. It's less sheer than most cover-ups — which means it'll double as a top.
What's your must-have list for beach wear? Let us know in the comments!