Our content contains affiliate links, so know that we might earn a buck or two if you click and buy :) !
4. RED!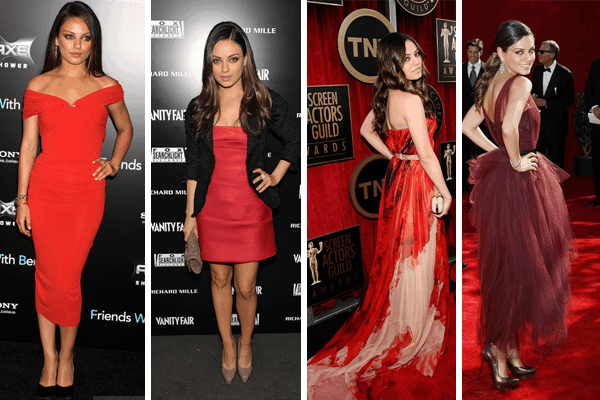 Credit: FlyNetPictures.com; John Shearer/Getty Images North America; Kevork Djansezian/Getty Images North America; FlynetPictures.com
The truth is it would be pretty hard to recreate the amazing-ness that is the Alexander McQueen dress that Mila wore to the 2011 SAG Awards but, emulating her love of scarlet is another story! Check out some of our picks below to fulfill your "Lady in Red" dreams…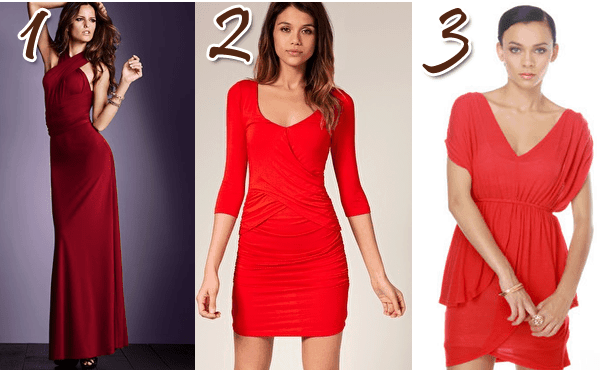 1. Red maxi dress $98.00 from Victoria's Secret
2. Red dress $54.54 from Asos
3. Red draped dress $27 (on sale from $38.00) from LuLu's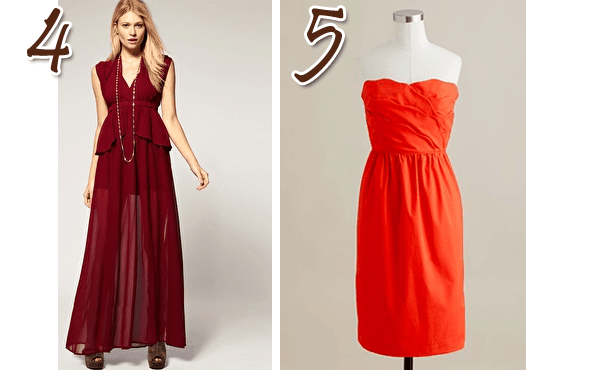 4. Long red dress $99.99 from Asos
5. Red strapless dress $99.99 (on sale from $215.00) from J Crew
5. Peep Toe Pumps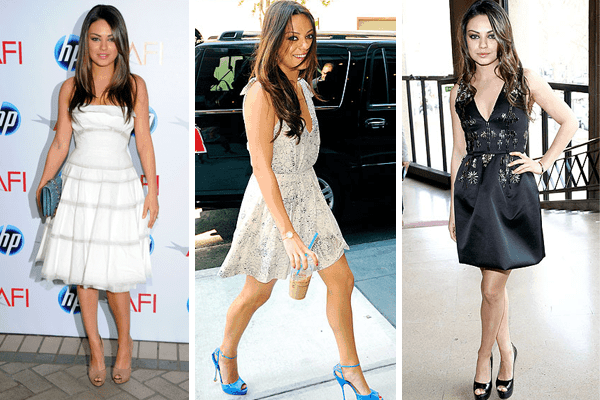 Credit: Alberto E. Rodriguez/Getty Images North America; Jayme Oak/AKM; Julien Hekimian/Getty
Peep toe pumps are a fabulous way to finalize your outfit. They are universally flattering and a great way to show off your tootsies without committing to an all-out sandal. But as we cautioned above with the plunging necklines and double-sided tape, let us caution you once more: don't head out in these open-toed heels without a pedicure or, at the very least, a clean coat of polish. Remember, just because they are south of your ankles, when your toes are exposed, they are just as much a part of your overall look as your hair, and they should be treated as such. Mila wouldn't go out in peep-toes without her toes looking presentable and neither should you!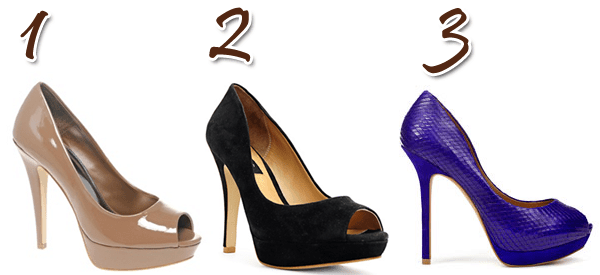 1. Nude open-toed pumps $72.72 from Asos
2. Black peep toe pumps $99.90 from Mango
3. Snakeskin peep toe pumps $89.90 from Zara 
We loved her on "That 70's Show", we loved her in "Black Swan", we loved her in "Friends with Benefits" and we always love her on the red carpet. Now, we just get to sit back and see what Mila Kunis does next. Whatever it is, we know she'll look marvelous doing it and she'll have us lusting after her amazing ensembles once more. And when that time comes, we'll happily break it all down for you again!