Our content contains affiliate links, so know that we might earn a buck or two if you click and buy :) !
Every woman should have at least one maxi dress, this summer's "summer dress" in her closet. It's pretty, breezy and sexy all at once. A maxi dress will easily take you from the beach to dinner to whatever comes after; its casual feel is perfect for day while a longer skirt looks chic at night.
Check out our picks for great maxi dresses under $100.

Maxi Dresses Under $100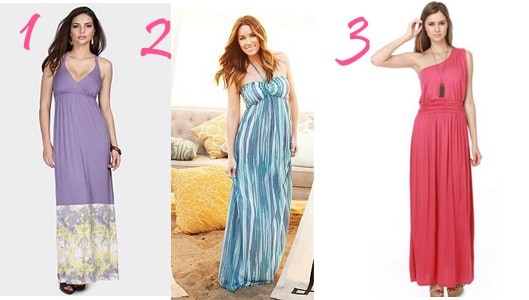 1.Kohl's, Daisy Fuentes Surplice Maxi Dress, $30.00
2. Kohl's Lauren Conrad LC Striped Halter Maxi Dress, $47.60
3. Lulu's.com, Euterpe's Elegy One Shoulder Pink Maxi Dress, $41.00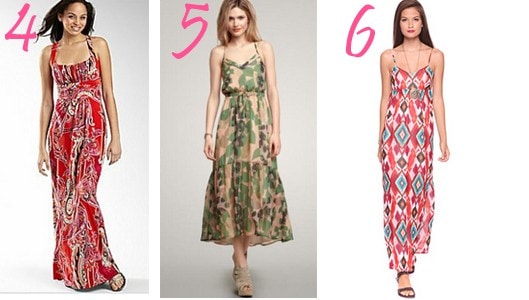 4. JCPenney, Bisou Bisou X-Back Maxi Dress, $59.99
5. Gap, Camo Ruffle Maxi Dress, $89.95
6. Forever 21, Ikat Maxi Dress, $24.80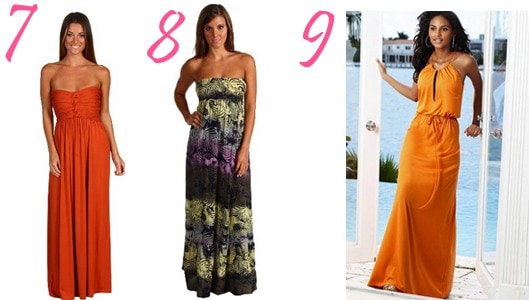 7. Zappos.com, Type Z Liliana Maxi Dress, $89.00
8. Zappos.com, Rip Curl Tropic Palms Maxi Dress, $54.00
9. Victoria's Secret, Jersey Maxi Dress, $55.50