The hottest trend of the spring/summer season is color-blocking, and personally, we couldn't be more thrilled. The spring 2011 runways exploded with vibrant hues that were avante garde, playful, and impossible to ignore both for their brightness and their prominence across designers and retailers.
This post may contain affiliate links. See our privacy policy.
The color-block look is far from new, but it's back with such a bang that you don't want to ignore it this year. There are lots of ways to make it work for you– some easier than others– so let's take some time to examine the best ways to color-block your summer looks.

Cheat

You'll look like a fashion genius without putting any thought into it if you simply buy a color-blocked dress. Pick one that works for your skin tone and personal style– and make sure all the colors flatter, not just one or two.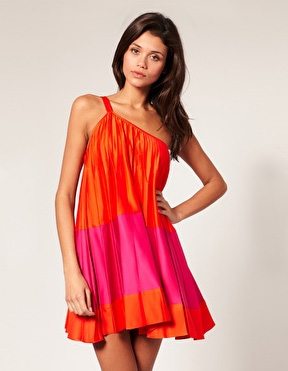 Pleated Color Block Trapeze Dress, $107.58, Asos
Pair separates
When it comes to color-blocking with separates, the easiest way is to pair a bright hue with a nude hue. Once you've gotten the hang of it, you can try to pair two bold colors, but we suggest starting with a bright top and nude skirt.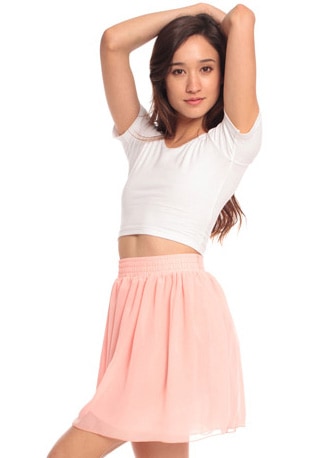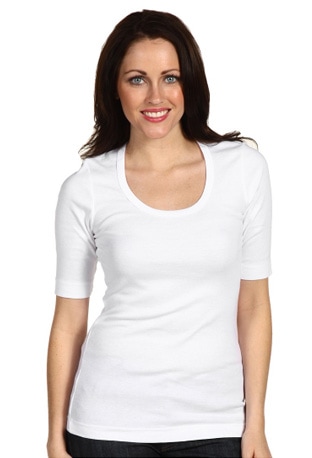 Chiffon Double Layered Skirt, $42, American Apparel
Culture Fit Top, $44, Zappos
Kick it up a notch

Once you've got your neutral and bold hues covered, it's time to add one more (yes, one more). Pair a deep turquoise or cobalt top with a pastel, or offset bright pants with a rich jacket. For the purple shirt above, we love a soft-hued cardigan.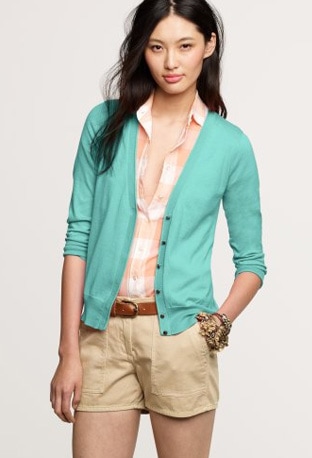 Featherweight Cardigan, $62, J. Crew
Up the Ante

Once you've got your main hues represented in your outfit, take color-blocking to the next level with accessories. If you've got a deep-hued top, skirt or dress, pair it with bright accessories and vice-versa. A bright yellow top looks great with cobalt blue bracelets, and a deep purple skirt pairs nicely with bright pink shoes.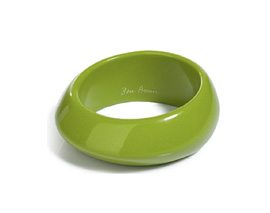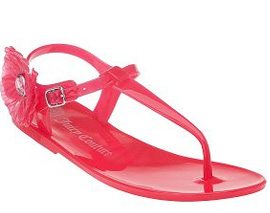 Ben Amun Green Bangle, $30, Stylebop
Juicy Couture "Filomena" Jelly, $70 Jildor
Opposites attract
There are a few things to remember when it comes to color-blocking with the right colors. Make sure you only have one neon color. While it's totally okay to rock three bold colors, only one of them should be super bright. We like this formula: one bright, one bold, one neutral.
Also, remember that neutral doesn't have to mean nude. Use white, grey, brown and black to hold your outfit together. And an easy way to make sure you get the trend right, even without a neutral? Stick with different hues of the same color. Sky blue, cobalt and navy look great, while pale pink, bright pink and fuchsia do as well.
Having a tough time figuring out what to pair with what? Here are some more hues that go great together.
1. Cobalt Blue, Yellow, Orange
2. Chocolate Brown, Pink, Peach
3. Purple, Bright Blue, Teal
4. Deep blue, bright pink, Wite
5. Coral, Grey, Ivory