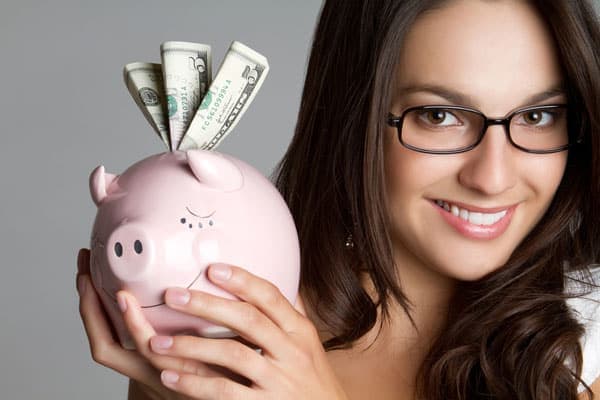 You've done a quasi-puritanical cleansing of your budget. Translation? Goodbye bimonthly mani's, Sex and the City reruns on cable, and bikram yoga classes with the Australian teacher with quite possibly most soothing voice in the world. (Must be the accent.)
Increase Your Income… In Style!
A hard evaluation of your expenses to cut out unnecessary costs is important, but on the flip side, there is only so much you can eliminate and the next logical step is to increase your income, so you CAN splurge on those Lululemon pants that flaunt those extra hours you put into marathon training. Here are 4 ways to bring in the cash in style.
Etsy
Perhaps the inner hipster in you shuns mass-produced jewelry and you've been creating your own since puberty, or maybe your grandma passed down her quick knitting skills. If you're crafty and love DIY projects, consider selling your fine goods on Etsy. What better way to bring in some extra dough than to monetize your hobbies?
Be a picker
For History Channel nerds (I'm raising my hand here), you're probably familiar with American Pickers, a show about two dudes who scour homes, museums, and stores for hidden gems. Heading to bumpkinville Idaho to rummage through an attic full of yesterday's relics may not be your cup of tea, but maybe you love thrifting and you have an eye for spotting that vintage 50's dress at Goodwill for next to nothing. Consider making the rounds at garage sales and thrift stores to find stylish goods for cheap, and resell them on Ebay, Etsy, or a local consignment store.
Mystery shop
Getting paid to shop? Yes, it's for real. Mystery shopping is when a person is hired to pose as a regular customer in order to evaluate the business. For example, you may be hired to hit a retail store to see how long a return takes, if the dressing room service is great, etc. Mystery shopping won't place you on Forbes' Richest Americans list, but it's a great way to make some extra pocket change. Keep in mind that there are scams out there, so make sure you sign up to be a mystery shopper at a reputable company. A good starting point is: Volition.
Focus groups
You already offer your opinion (for free and uninvited) on your extensive social networks, and you're not afraid to tweet when you think a product sucks. Try taking your fashionable eye and opinionated mouth to focus groups, whether it's a well-established brand looking for thoughts on their new shoe line or a startup looking to break into the fine jewelry niche. Check out this website to browse stylish focus groups near you: Find Focus Groups.
Got other tips on earning from your fashion and style prowess? Share them with us in the comments section!