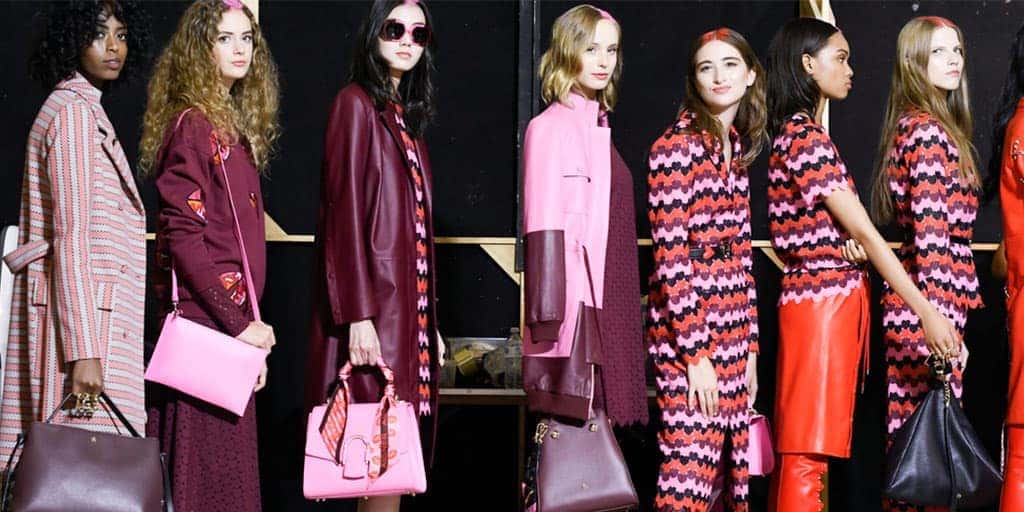 This post may contain affiliate links, which means I earn a small commission if you click and buy something (at no cost to you). See our privacy policy.
We're facing the last legit shopping weekend before Christmas. And that means it's also high time you carve out a few minutes to finalize your own wish list. If you're at a loss for where to start (hey, it happens to the best of us), think leather. The right leather clothes — tops, shoes, gloves, coats — are luxurious and drool-worthy, but we often resist the urge to buy them for ourselves.
Here are six leather gift ideas, including vegan leather options, that I'm losing my mind over this holiday season.
The Leather Gifts You Should Ask For
1. Metallic Leather Bomber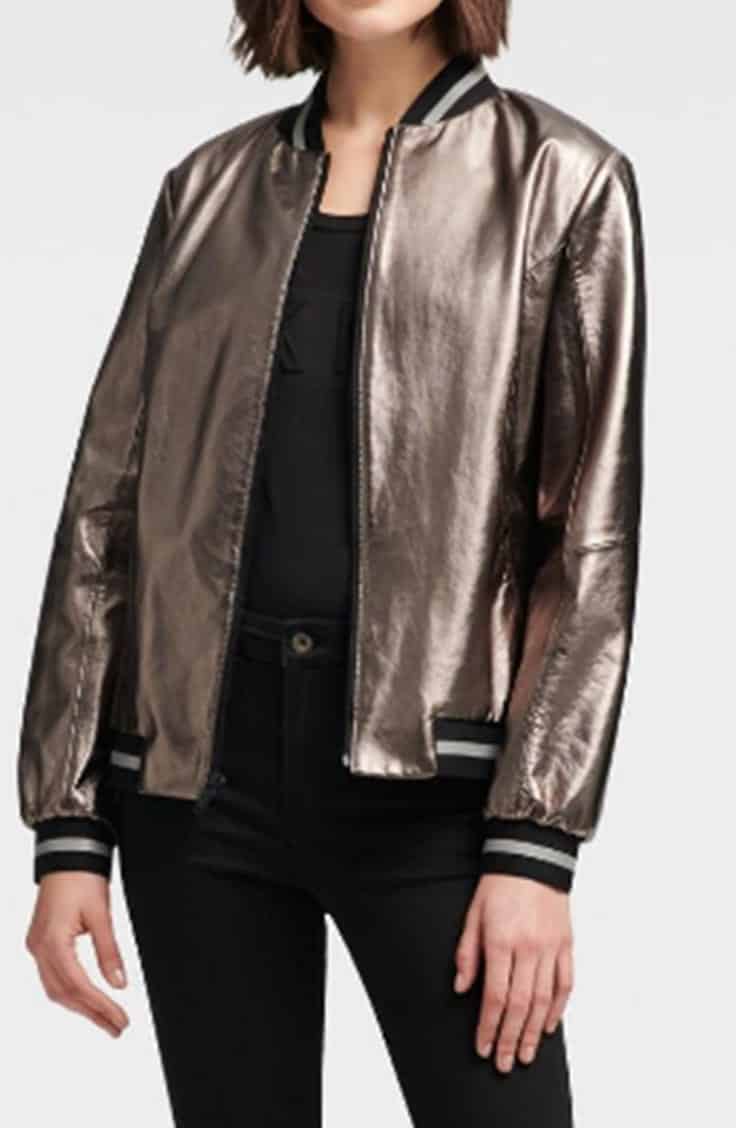 Nothing says "Happy Holidays" like some celebratory shimmer. This DKNY statement bomber ($249) is an outfit maker — casual enough to dress up jeans and fancy enough to wear over a dress. Either way, you'll make a statement and spread good cheer at the same time.
2. Leather Midi Skirt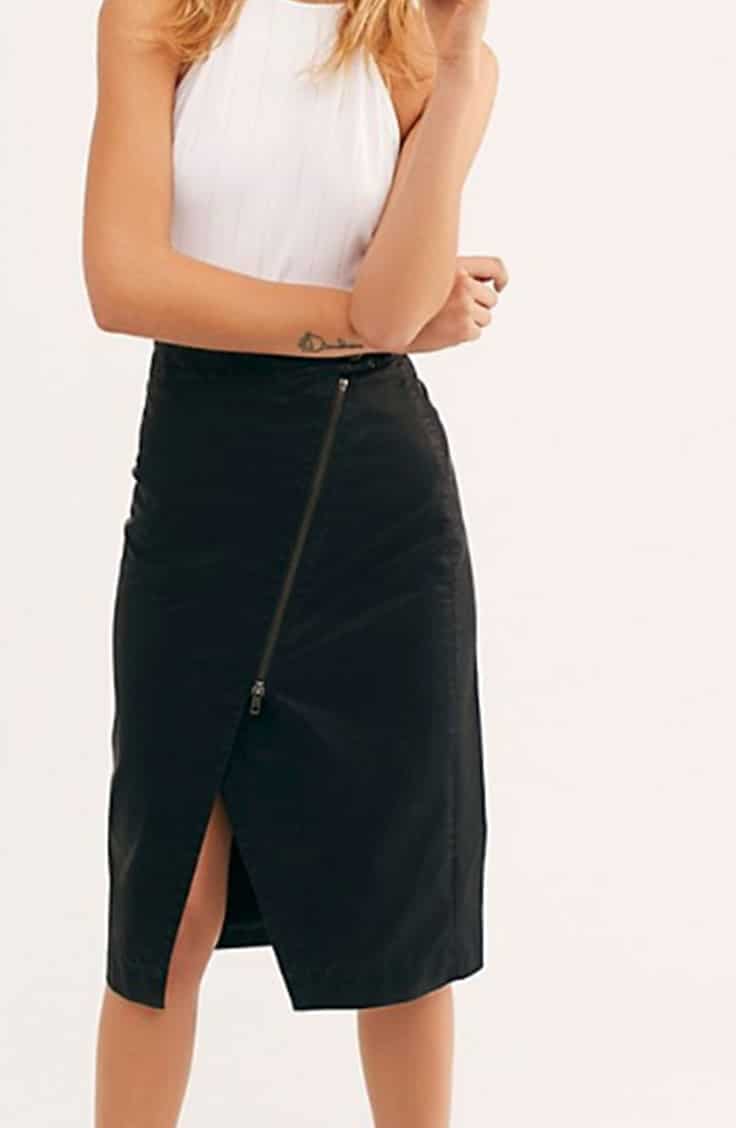 You will love having this flattering, form-fitting leather midi skirt ($128) in the closet. Wear it with or without tights and choose your shoe — a nice sneaker or a stiletto heel works. Top things off with a vintage tee or a sweater.
3.Vegan Leather Kick Pants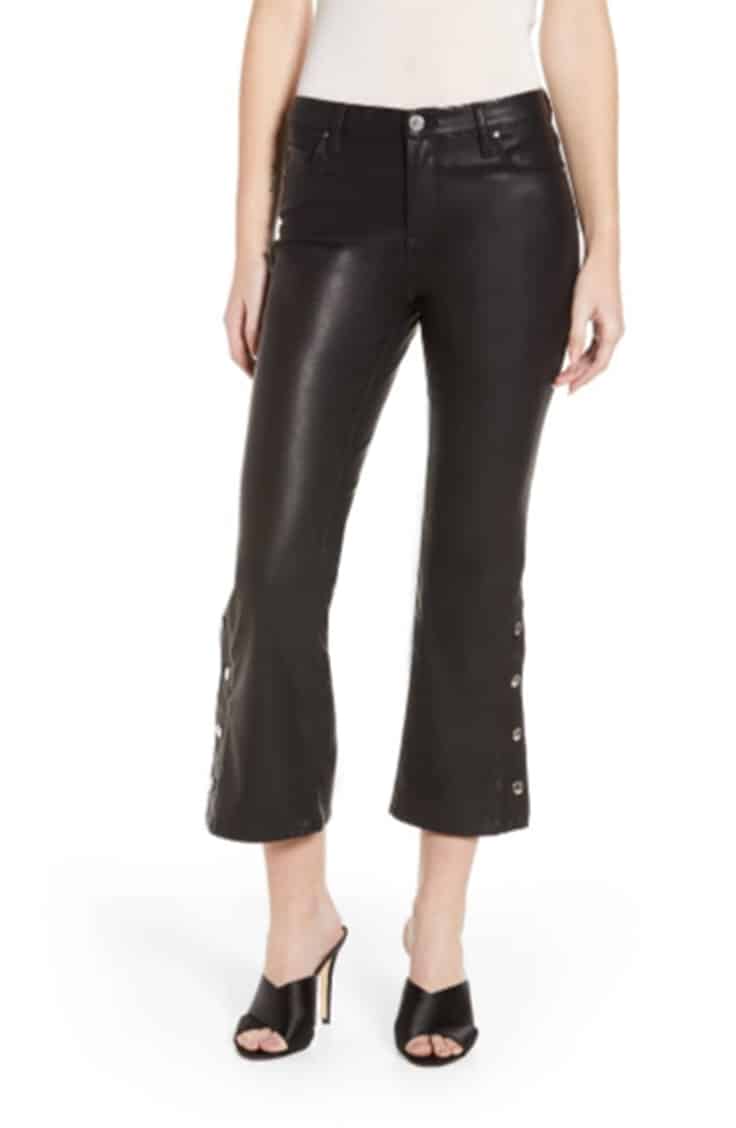 Leather skinny pants are a tried-and-true classic, for sure. But when you want to mix things up, these fun vegan leather kick flares by BlankNYC ($98) will do the trick. The snaps on the leg do the talking, which means you'll only need a neutral top and shoe to complete the outfit. Try a pair of slides and a flowy peplum top.
4. Leather Makeup Bag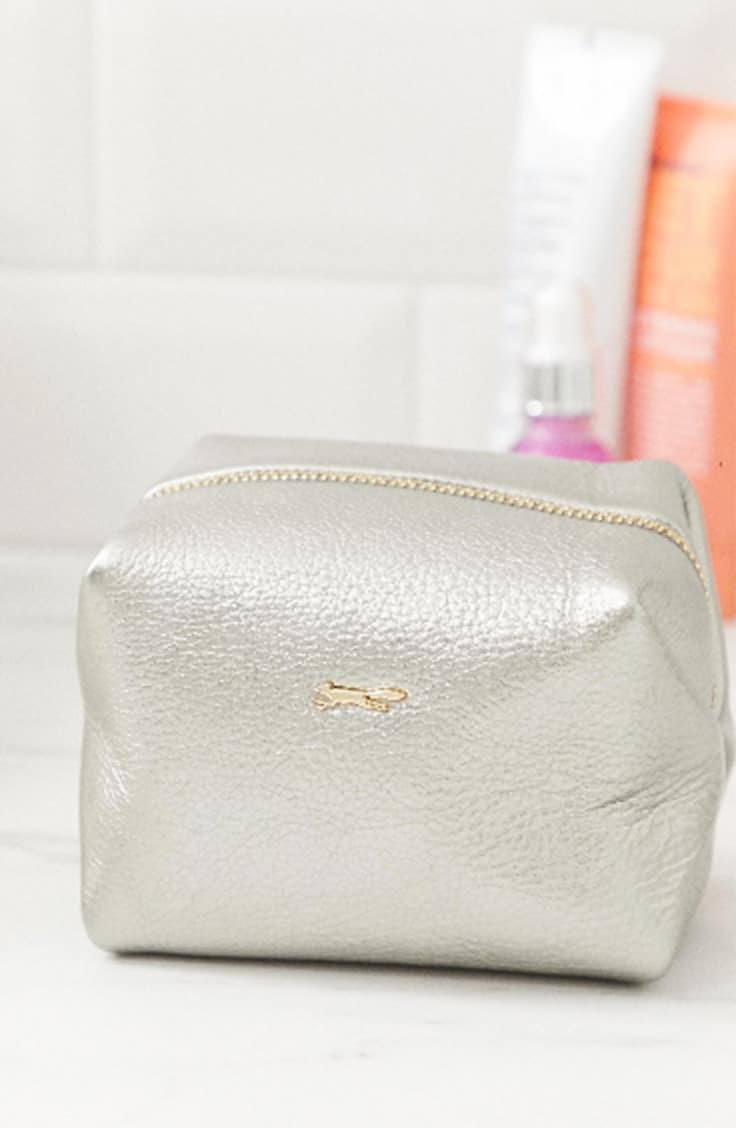 Start the day off in luxury with the Paul Costelloe metallic leather makeup bag ($32). And, bonus, this bag is pretty enough to leave on your bathroom counter permanently. It features a zip closure so you can stash the whole thing in your duffel for those weekend getaways.
5. Vegan Leather Scarf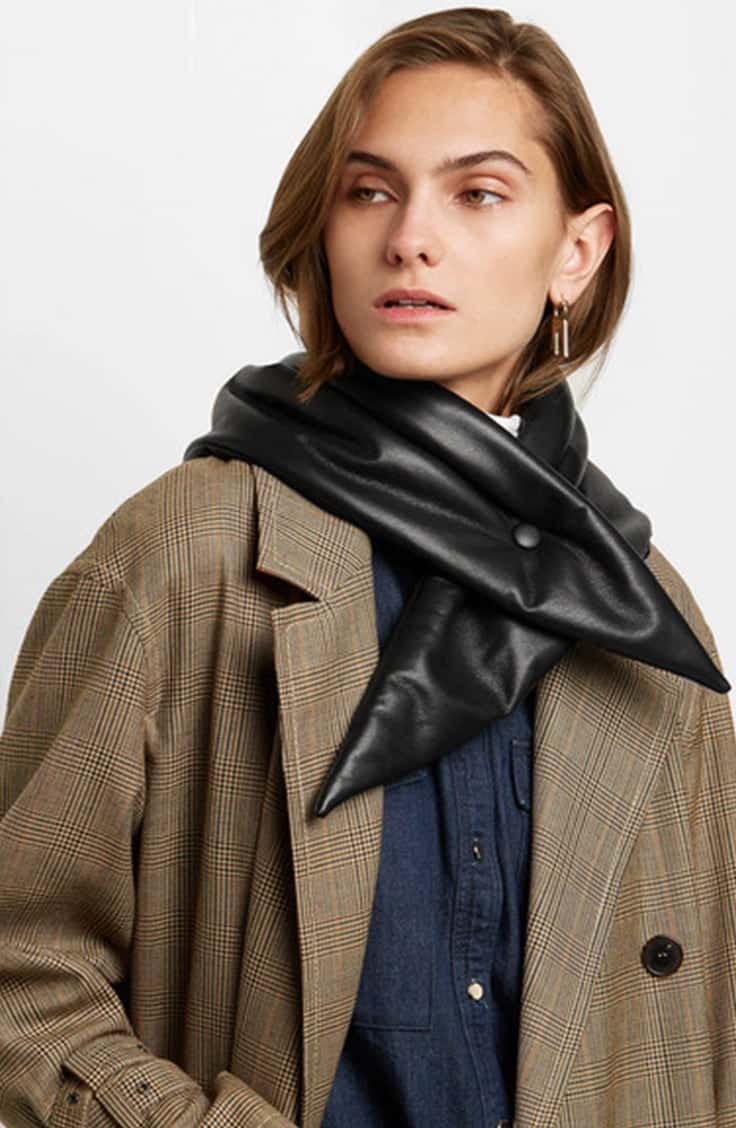 We love our cashmere, but how great is this Nanushka vegan leather scarf ($98)? Reach for this piece when you feel empowered and unstoppable — you know, when the cozy scarf just doesn't fit your mood. It snaps in place and looks amazing tucked in to your favorite trench.
6. Leather Gloves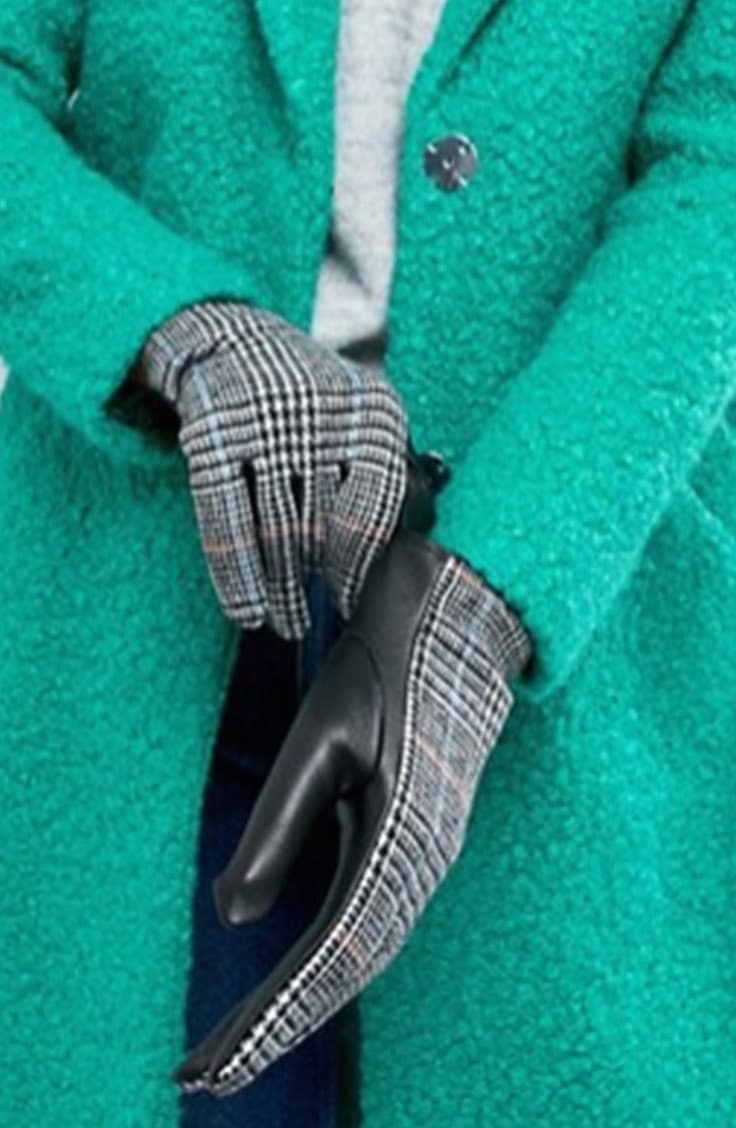 We might not all live in climates that call for heavy-duty outerwear, but everyone can get some use out of a good pair of gloves. These check gloves ($22) from ASOS feature a trendy check pattern on the backside, while they keep your palms warm with good, old-fashioned leather.
Do you have any leather clothes or accessories on your wish list this year?