Our content contains affiliate links, so know that we might earn a buck or two if you click and buy :) !
If you've ever wanted to wear nice, new things without actually buying them, then this review is for you. The LE TOTE team called me up a few weeks back and offered me a three-month subscription in return for feedback on their program. I did a bit of research and then decided to go for it — I had a bunch of questions about how the service might work and wanted to try it for myself. Here's my Le Tote review and tips for success with your Le Tote subscription.
Updated 8/18: See what's in my latest tote!
Le Tote Review: What is Le Tote?
The best way I can describe Le Tote is like a Netflix for clothes. You fill out a survey that includes providing your measurements and then pick out some pieces you like. Then you start receiving packages in the mail ("totes") with clothing and accessories. You wear the items in the tote for as long as you want, and then send them back. Once you return a tote, another one is shipped out to you. The cost is $59 monthly, and that includes shipping (to you and back).
Each tote has three pieces of clothing and two accessories. If you LOVE a piece in your tote, you can keep it and pay 30-50% off retail price for it. You can also purchase insurance for your totes for $5. This covers you in case you ruin or lose an item and can't send it back.
Exclusive Le Tote Discount: 20% Off
If you like what you're hearing so far, you can save 20% by using the code BUDGETFASHIONISTA when you sign up.
My First Tote
My first tote had two blouses, one dress, one bracelet and one bag. I wore all the items more than once except for the dress.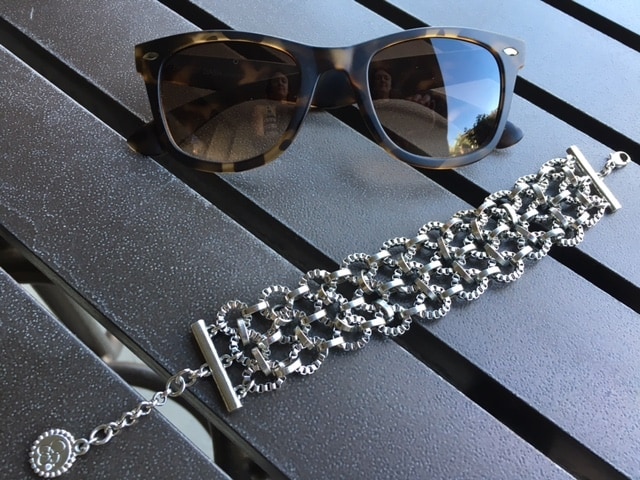 While I held on to this tote, the bracelet made it into my regular rotation — I think I wore it as much as I wear my go-to sunnies! The chain detail on this piece adds some flash without being over-the-top.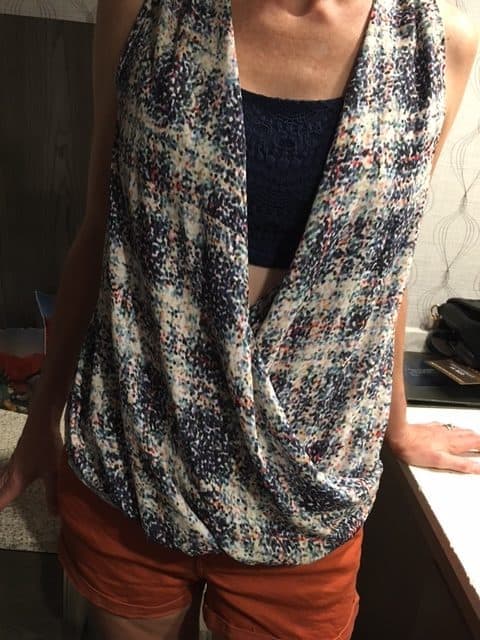 This was my favorite look from my tote! The wrap-style top is colorful, fun and feminine. I paired it with a textured navy bralette and rust shorts for a flirty summer ensemble.
This striped dress fits well, but I didn't wear it much. It's a little racy in style for my taste.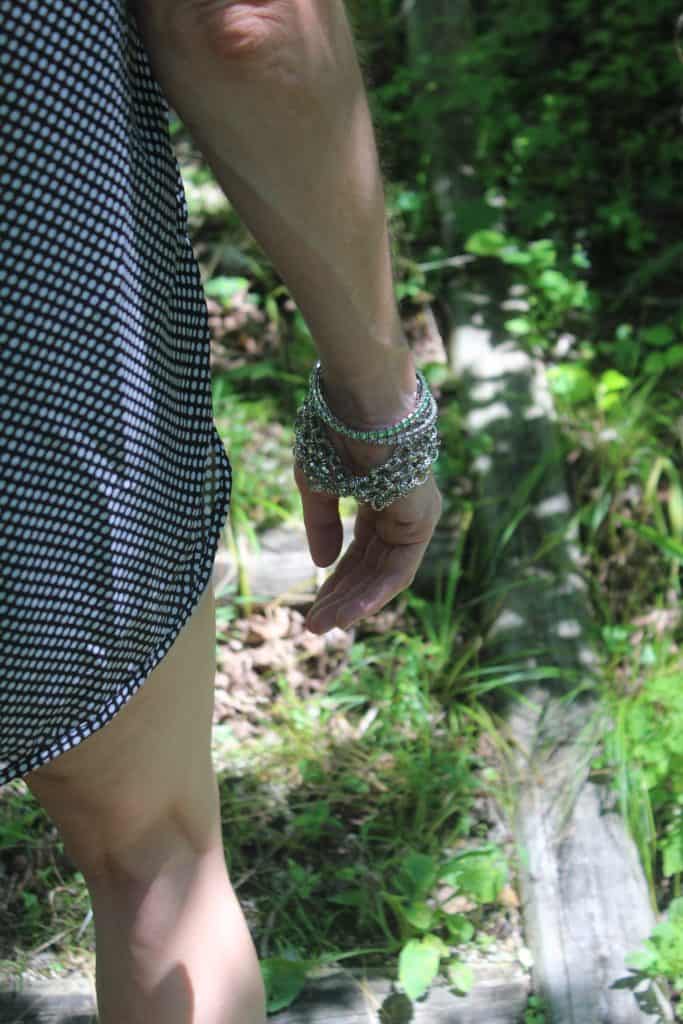 Here's another look at the bracelet paired with a couple colored crystal bracelets for extra color. I'm also wearing the sheer black polka dot top that was in my tote. I wore this top both tucked and untucked, and usually wore a solid color bralette underneath it.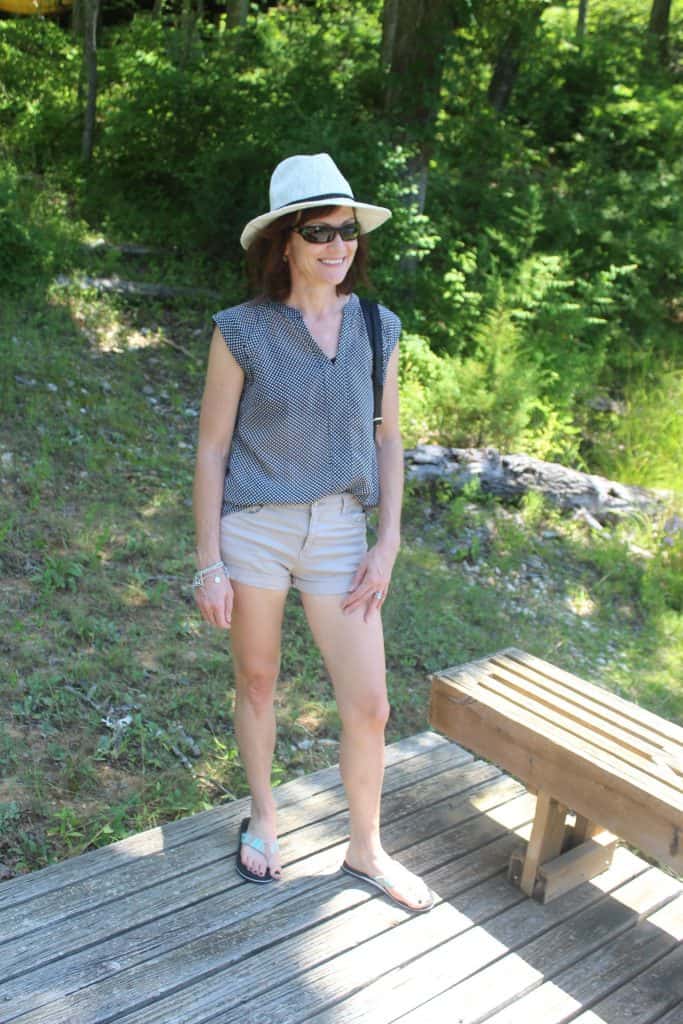 I wore this sheer black polka dot top both tucked and untucked. Matched with a solid color bralette and flip flops, it's a breezy option for a weekend at the lake.
Unexpected Le Tote Benefits
I received my first tote about 10 days ago. The buzz of new clothes lasted for a few days, and then I cleared my head and started thinking about the true benefits of Le Tote. Here's my take:
Le Tote is ideal for frequent travelers.
I am writing this post from the road. When I packed, I made sure to bring all of my Le Tote items, plus the prepaid return bag. That way, I can drop the items in a mailbox while I'm traveling, which makes repacking much easier. It also frees up space for any extra stuff I may have picked up on my trip, and lessens my post-trip laundry load.