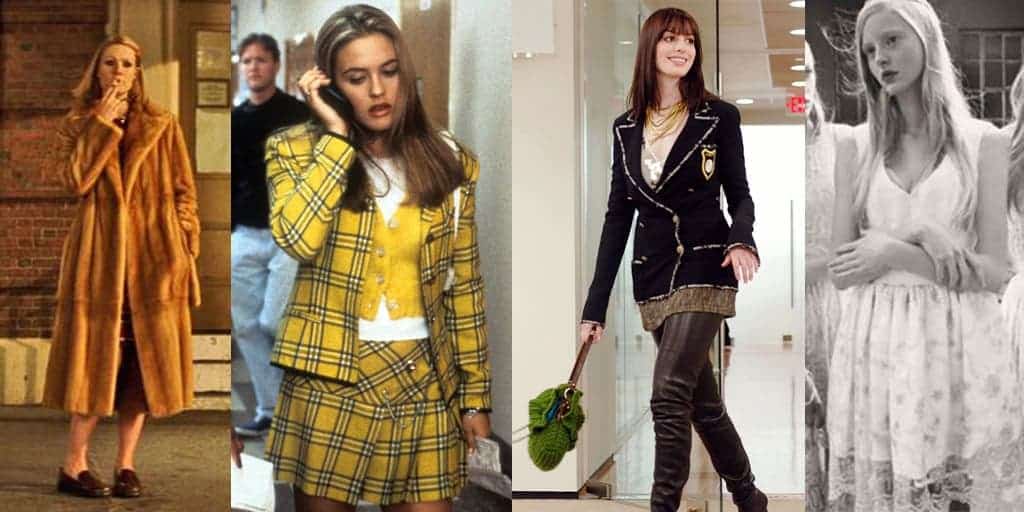 This post may contain affiliate links, which means I earn a small commission if you click and buy something (at no cost to you). See our privacy policy.
Halloween is everyone's favorite time to dress up, but for a fashion girl? It's just another day to play with clothes. So let's be real — why would we want to fork over our hard-earned cash for a costume we'll wear once, when we can invest in a bag or shoes that we'll rock year after year?
Pulling together a last minute costume from what's already in your closet is a smooth move, but if you're still feeling the shopping bug as everyone else is compiling their look, then just reverse engineer it! What's the next item on your shopping list? A killer coat, perhaps? What costumes can you come up with that incorporate an old favorite or your new purchase (and further justifying a compelling cost per wear)? Check out our fast favorites below!
4 Last Minute Costumes You'll Love
1. Margot Tenenbaum
If fur (or faux!) is on the brain for winter, grab a blue dress, a barette and some eye kohl and brood on as Margot from the 2001 comedy "The Royal Tenenbaums." Even a camel option could work, depending on your shopping mode du jour. Give longer locks a little tuck-and-pin, and you've got yourself her signature bob.
2. "Clueless" Cher
We've already talked about the return of all things '90s, including the plaid and wacky hats of iconic Beverly Hills residents. But if the pieces are on your list for fall or even holiday-dressing must-haves, what better time to put them to use? Go Cher in sunny yellow or don a fluffy or feathery hat a la Dionne. Then layer them with your standard cool weather essentials after All Hallows Eve has passed.
3. Andy Sachs
Been working the fisherman cap trend or maybe eyeing some new leather over-the-knee boots? Pick out a blazer and skirt from your closet, straighten your bangs (or clip in a faux pair!) and channel Andy Sachs of "The Devil Wears Prada," post-makeover. Chanel not included.
4. A Lisbon Sister
Don't put the floral dresses away just yet — an ethereal maxi is perfect for playing any one of the Lisbon sisters of The Virgin Suicides. Keep the makeup demure and the hair simple, and let the breeze of the Indian Summer do its thing, wafting the airy fabric into Coppola's signature gossamer haze.