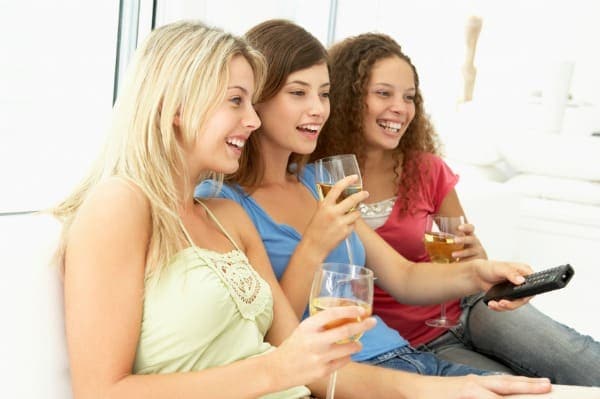 Ladies' night out is fun, but sometimes staying in with friends is even better. We can kick off our heels, don't have to shout to be heard and can avoid hokey "do you believe in love at first sight, or should I walk by again?" pick-up lines. Best of all, we can make ladies' night in unique with dining decor that's bound to be as memorable as the evening's conversations.
I mean, just because ladies night in is casual, who says dining decor should follow suit? Goodbye, plain white napkins and using our palms as faux plates to catch crumbs. Whether serving up beach-y cocktails or celebrating an engagement, we've got some fun table decor ideas that everyone will remember.
So get ready to serve up some food and fun in style. We've got nine ideas that'll make every ladies' night in unforgettable.
What do you have your eye on?