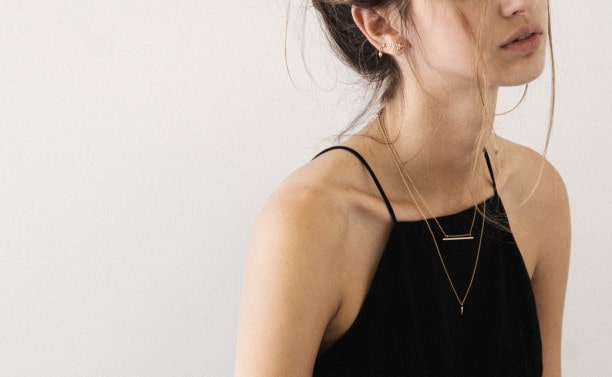 Let's get real: this season's hot enough without heavy jewelry weighing you down. We love a bib necklace and pair of statement earrings as much as the next accessory fiend, but when temps are scorching, the old adage "less is more" comes flooding to mind.
If suffocating showstoppers have you sidelined you this summer, minimal jewelry trends are your sleek and contemporary saviors.
The Next Wave in Jewelry Trends
Favoring linear lines and cool, slim metals, the next wave in jewelry is all about the subtle and simple. But that's not to say you won't be making a decadent declaration.
The slight treasures and tokens that fall into the minimal fold are made to multi-taskers…wear them on their own, mix and match, or stack. The best part about losing the bells and whistles is that everything becomes compatible. Try these practical but elegant styles:
Layer dainty pendants of varying lengths.
Create your own bangles stack ala Kardashians and their love of Cartier.
Slip band rings skinny and wide onto different parts of your fingers.
The options are endless, but, amazingly, they're never too over the top.
Classic Never Goes Out of Style
Much like the gold and silver staples Mom might have worn growing up, this nod to unpretentiousness is rewarded with timeless appeal. Thin or thick, geometric or streamlined, no matter where the calendar takes you, polished minimal pieces keep your look light, airy and elegant through any occasion.
Enter into your own love affair with brilliant, metallic basics and make a bee line for new classics that justify indulgence because they'll never go out of style.
Trendy Jewelry Looks to Try Now
The Collar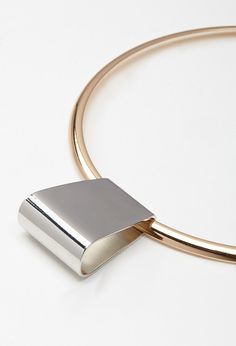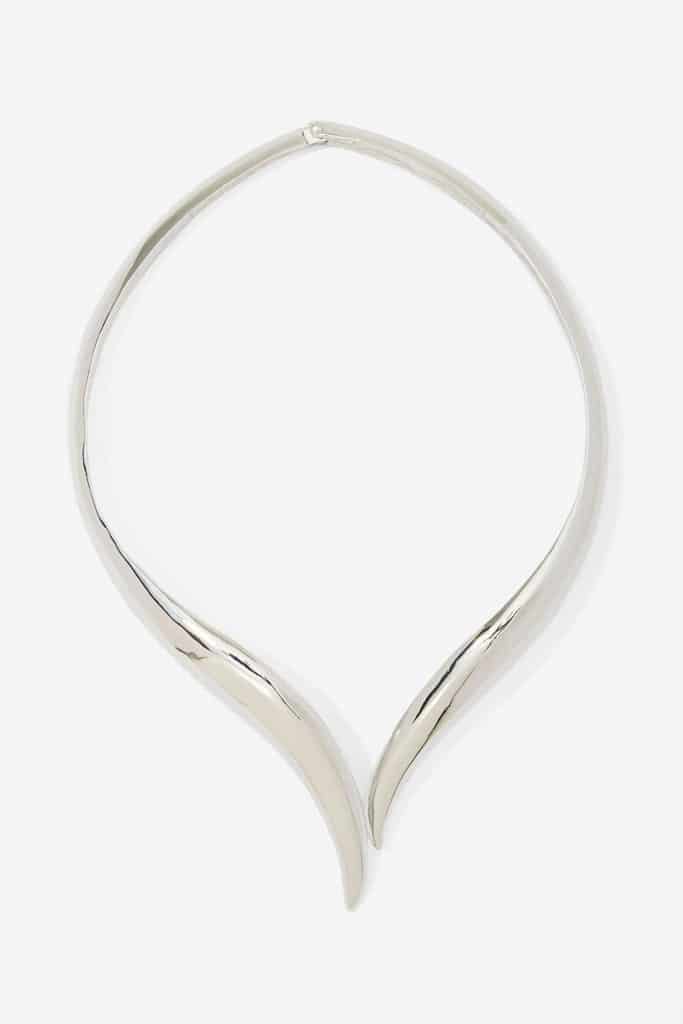 Stick to thin styles that remain high on the neck–think chokers and collars–with sculpted details and bold but basic pendants.
The Bodychain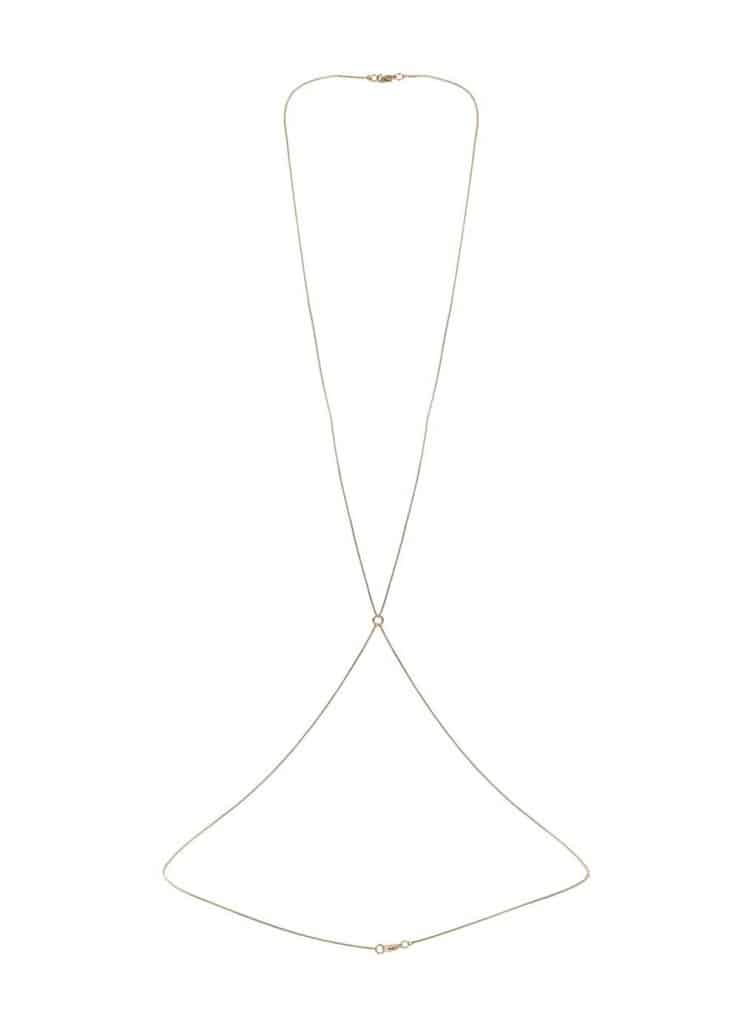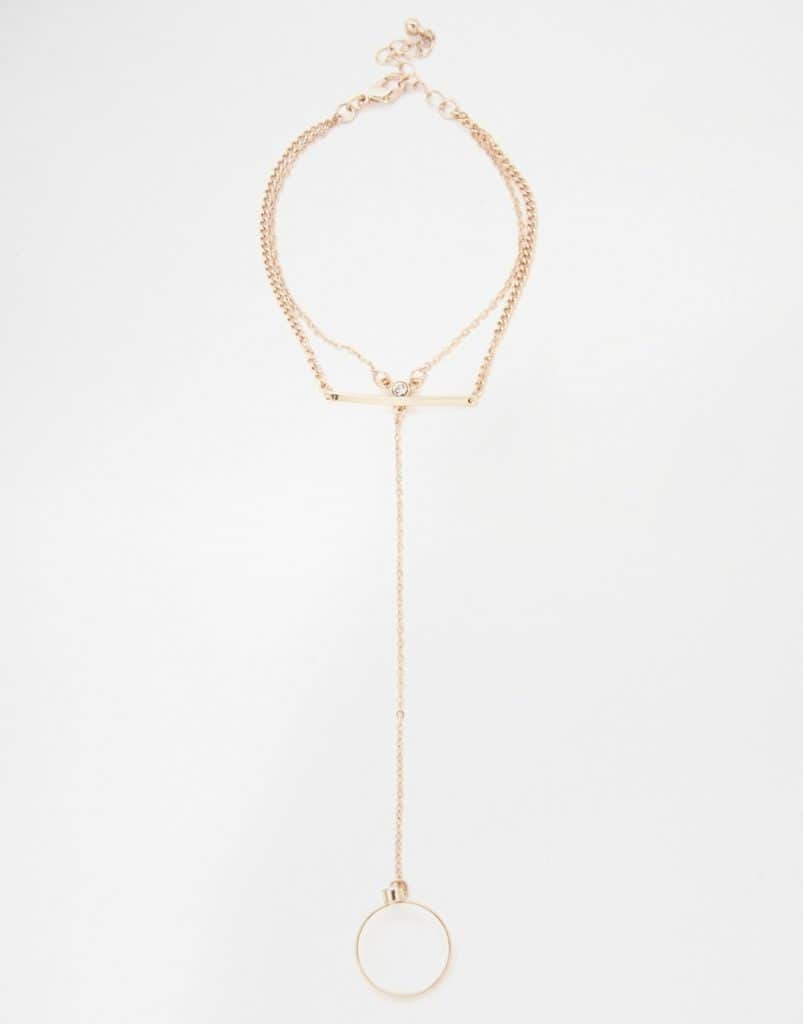 Delicate chain trimmings for the torso, hips, hands and more wow with big-yet-lightweight appeal.
The Midi Rings
Slip on one or more rounds from a size-ranging ring set to decorate a few digits in minimalistic fashion. Marry multiple metals and band widths to create you own custom set
The Stacking Bangles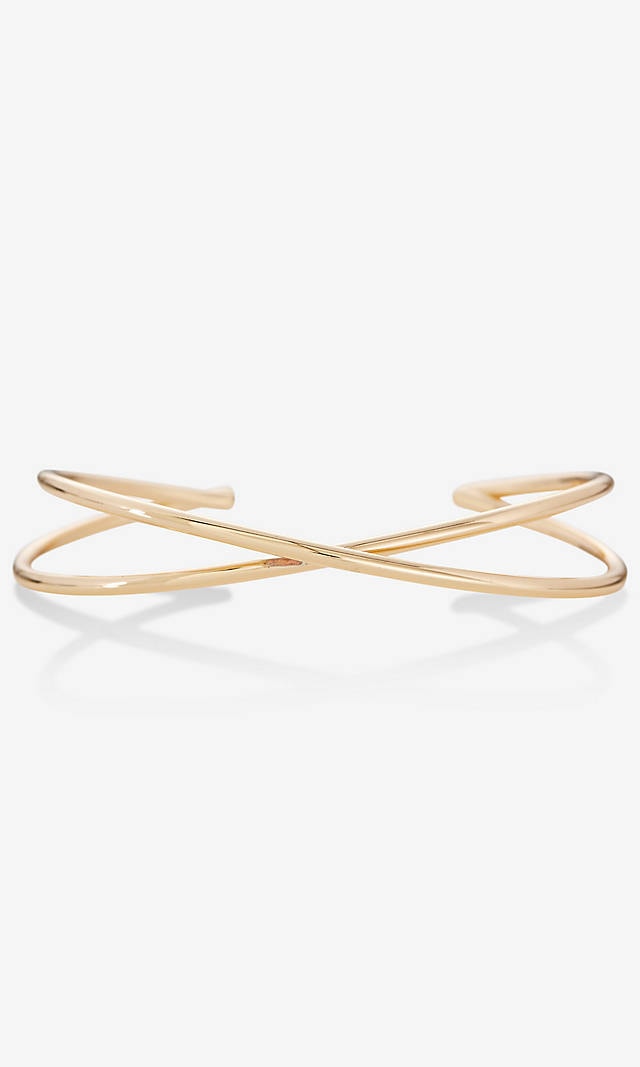 Whether you go for cool curving lines or boxy cubes, a few slim bangle bracelets stacked up your arm nails the minimal look all its own.
Are you ready to say goodbye to statement jewelry trends this summer and go minimal?
Get more Budget Fashionista