Our content contains affiliate links, so know that we might earn a buck or two if you click and buy :) !
5. White! (bootcut jeans)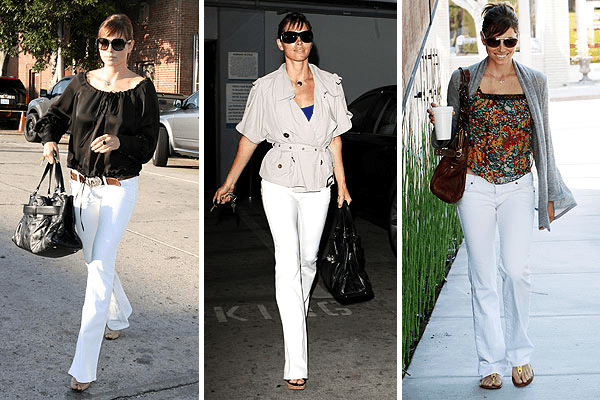 Credit: ATM/Flynet, Fame, Fame
Once upon a time there was a whole lot of nonsense that dictated something about "Not wearing white after Labor Day". Well, the times they are a changin' and thank goodness! White jeans are a staff favorite here at TBF and we're thrilled to see that Jessica agrees! The next time you go to grab your trusty pair of good ol' dungarees, ask yourself "Could I take this outfit up a notch with classic white?" You'll probably find the answer is yes!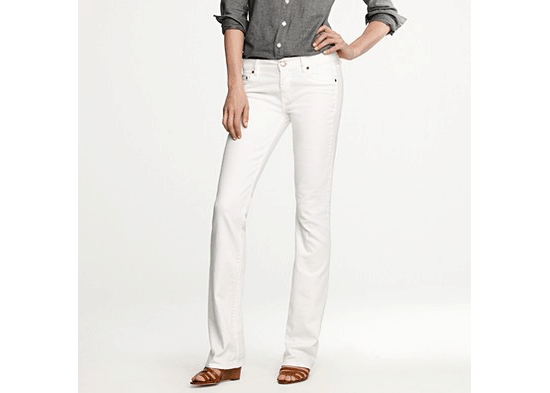 White bootcut jeans $88 from J Crew