Our content contains affiliate links, so know that we might earn a buck or two if you click and buy :) !
2. Neutral! (flats, paired with denim)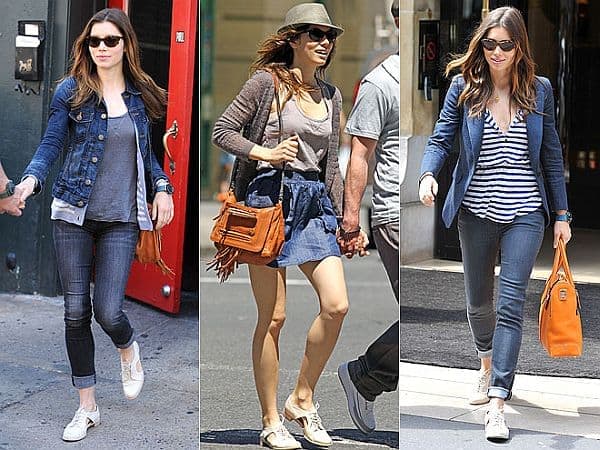 Credit: AAR/Fame; Donnelly/Swarbrick/INF; INF
Jessica shoes, I mean, shows us here that if you pick a great flat in a neutral color, the outfit possibilities are endless. These flats are fashion forward and comfortable, Talk about the perfect combo! If you're looking to pair them with something besides denim (and transition them into Fall/Winter, for those of us in colder – ugh! – climates) then why not wear them with some bright colored tights or socks? They're all the rage this season and they will look super cute peeking out from underneath the cutouts!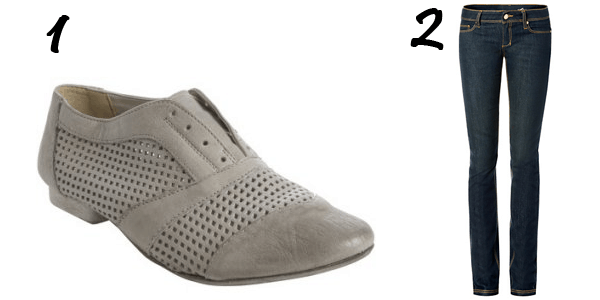 1. Boutique 9 Oxfords $84 from Bluefly
2. Slim leg jeans $49.90 from Mango