Our content contains affiliate links, so know that we might earn a buck or two if you click and buy :) !
Windestine, $7 Each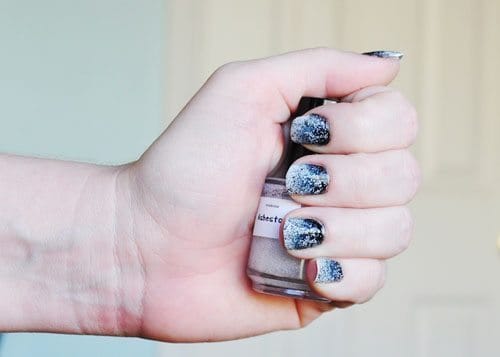 Windestine began selling nail polish on Etsy in May of 2011. Since then, the store's amassed nearly 1000 sales and moved on over to Big Cartel. Windestine's specialty? Glitter. Amazing, glorious, make-your-jaw-drop glitter that'll have everyone you know swooning. I predict a happy glitter explosion with this nail polish brand, so hop on the bandwagon before the polishes start selling out of stock.
Get the look: Create a black to white gradient (easy tutorial here). Paint the black part with Windestine's Asbestos glitter nail polish and the black part with their Carbon Copy polish. Voila: static-y nails.